Personalized Information with Polaris Account
Create or log in to your account to manage your vehicle(s) and gain direct access to the following information:
Vehicle Profile & Specs
Maintenance Records & Recommendations
Manuals, Warranty & Vehicle 101
Recent Rides, Ride Planning & Maps
Recalls & Safety Bulletins
Online Purchases & Vehicle Builds History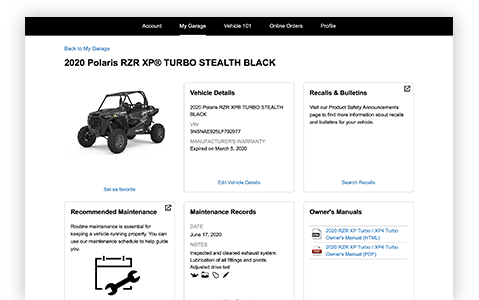 Use the correct techniques when riding, performing maintenance, and installing accessories to your vehicle. Our how-to videos give step-by-step instructions for common tasks.
Frequently Asked Questions
How do I find the make, model and year of my vehicle?
You can find make, model and year of the vehicle through the VIN search tool. If you don't know this information, we can help you locate the VIN on your vehicle.
How do I find the dimensions and weight of my vehicle?
Specs pages are available for RZR models back to model year 2014 through the Model Archive.
Stay up-to-date on proper vehicle usage to keep your RZR running smoothly throughout the year. Find more articles in the Help Center.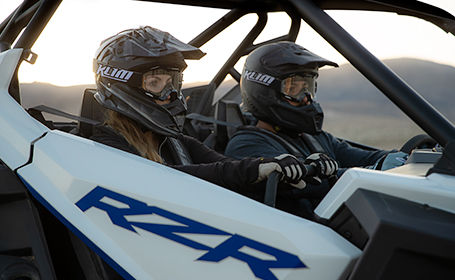 Polaris Protection Plan Overview
The Polaris Protection Plan is an extended service agreement that extends the factory warranty on your vehicle.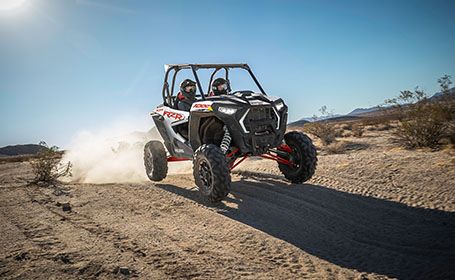 Learn proper belt changing techniques for your Polaris RZR here.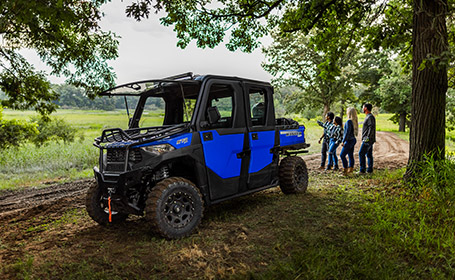 Do I need Insurance for My Off-Road Vehicle?
Learn more about what insurance you might need for your ATV, UTV, or side-by-side.
POLARIS OFF-ROAD COLORING SHEETS
Polaris enthusiasts, young and old alike, have a little more time at home these days. Download, print, and color these awesome templates to bring the adventure indoors. Share your finished masterpieces with us on Facebook: facebook.com/PolarisORV