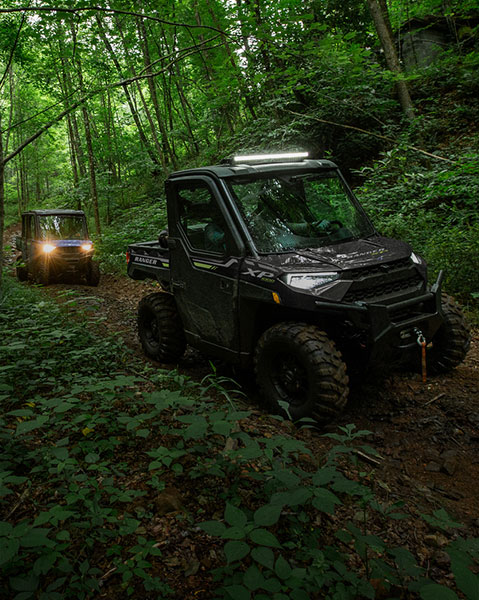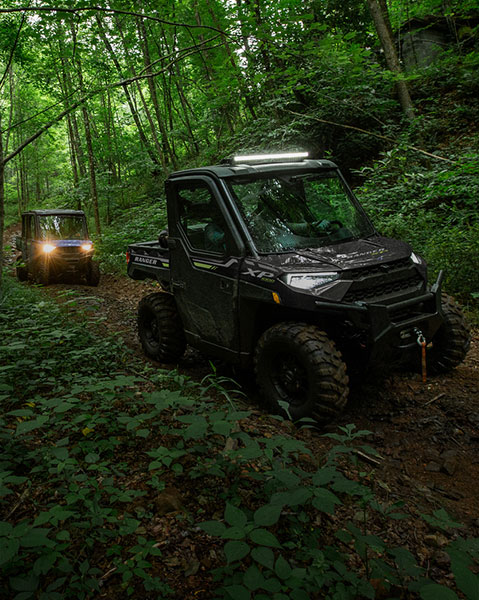 PARTNERING TO MAINTAIN & IMPROVE OUTDOOR ACCESS
In 2021, Polaris announced a partnership with the National Forest Foundation (NFF) and creation of The Polaris Fund for Outdoor Recreation. The Polaris Foundation is donating $5 million to the NFF over five years to provide grants and project funding to support outdoor recreation and conservation work that will help protect forests and surrounding lands for years to come.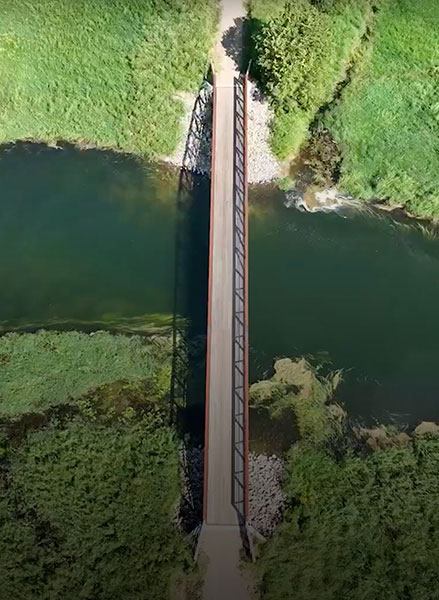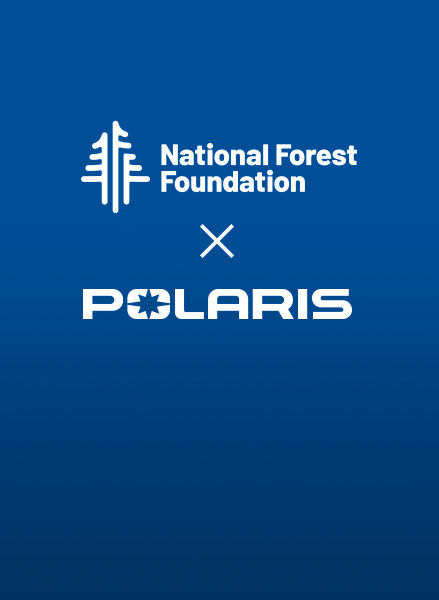 SAM HOUSTON NATIONAL FOREST: KELLY'S POND PROJECT
In 2022, the Polaris Fund for Outdoor Recreation granted its first award to the Kelly's Pond Project in the Sam Houston National Forest in eastern Texas, where 44 of the forest's 85 multi-use trail miles needed maintenance. Poor drainage often resulted in trail closures after heavy rain. With the funding, the Sam Houston Trails Coalition was able to successfully make repairs, excavate and elevate where needed and construct a gradual bridge approach to provide drainage to an adjacent creek.