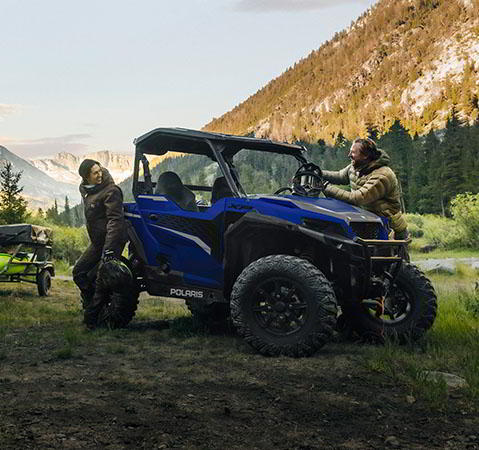 Side-by-sides (SxS) and utility task vehicles (UTVs) deliver an unparralled experience for those who work without walls and play without constraints. These versatile off-road vehicles can conquer virtually any terrain and are useful in numerous activities—including farm and property work, hunting and camping, trail and mud riding, and more. They also come in a variety of types and sizes: youth, mid size, full size, heavy duty, touring and electric.
Whether you're new to off roading or a veteran owner, there's always more to learn about SxS and UTVs. Let this page serve as a guide. From UTV types to side-by-side features and specific use cases, it covers everything you need to know.
UTV/Side-by-Side Key Features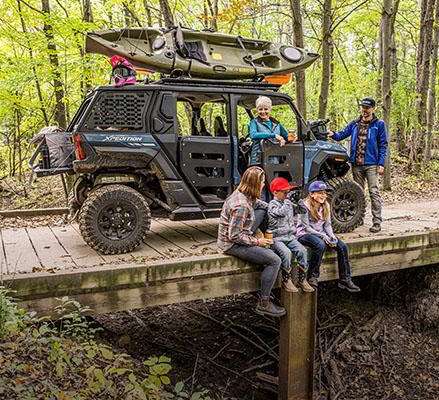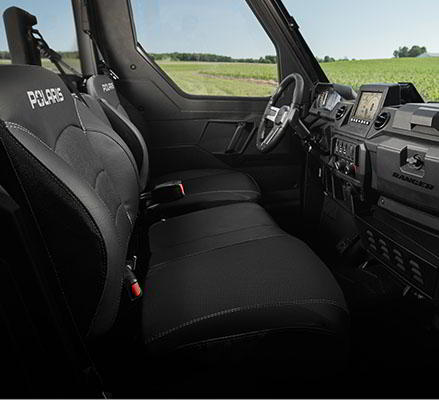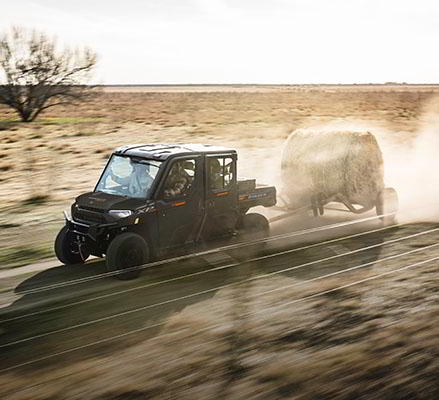 HOW TO CHOOSE THE BEST SXS/UTV FOR YOUR NEEDS
Side by sides and UTVs come in a variety of models that cater to a range of performance needs. Wondering how to choose the best one for you? First, determine how you want to use it. If you're looking for an off-road vehicle for farm or ranch work, consider a UTV. For adventures like trail riding, mud riding and more, a sport or recreation UTV/SxS might be the way to go. Check out our guide below to learn more.
1. How Do You Plan to Use Your Vehicle?
---
What's your off-road adventure of choice? Whether it's camping, trail or mud riding, or racing across desert dunes, there's a sport and recreation side-by-side designed for it. For example, narrow side-by-sides are great for making tight turns, ones with high ground clearance will get you through the mud, and vehicles with ample storage are perfect for packing in your camping gear.
Looking for an off-road vehicle to help you tackle tough tasks, in work or play? UTVs are versatile, strong and equipped with a wide range of capabilities to help you get the job done, or have more fun. They come with a cargo box in back for hauling heavier loads, and are typically equipped with a high towing capacity as well. This makes them ideal workhorses for your farm, ranch, property and hunting excursions.
Do you want to bring your whole crew on your adventures? Or, would you prefer room for just one extra person? UTVs and side-by-sides are equipped with 2-6 seats, depending on the model. Determining how many you want is critical to choosing the best one for you.

A single row of 2-3 seats in a UTV/SxS is the norm, although some prefer a touring UTV with an extra row. This is just enough to bring a companion or two along on your adventures or tasks.

To ride with work crews, your whole family or groups of friends, you'll want to consider a UTV/SxS with rows of seating and a larger cargo capacity for gear and supplies.