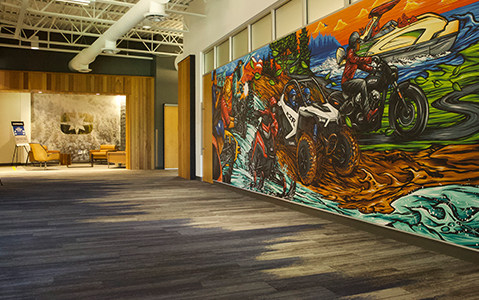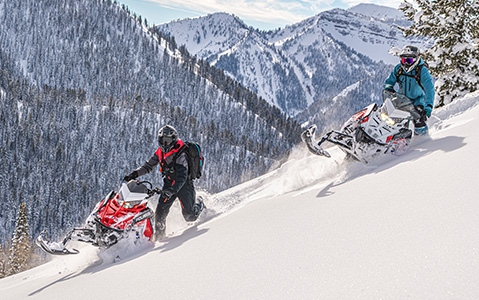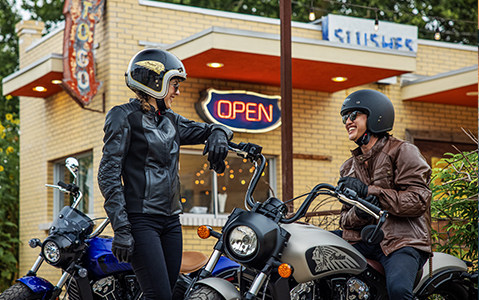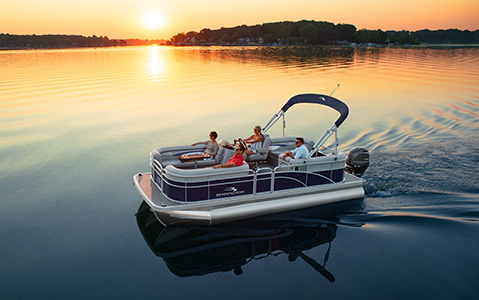 Since 1954, Polaris has proudly defined, re-defined and then raised the bar again for the powersports industry. It is reflected in the innovation we bring to the products we design and experiences we create for all those who play, work and THINK OUTSIDE.
At Polaris, we take great pride in our history as a category pioneer and current position as the global industry leader in powersports. But with leadership comes a responsibility to keep pushing the industry forward — and there are always more people in more places who could benefit from an invitation to THINK OUTSIDE. That's why our strategy focuses on staying ahead of our customers' needs. We will continue to deliver through elevated experiences, inspirational brands and rider-driven innovations, backed by the best and brightest people in the industry. This is what leading from the front means for Polaris. It's a role we embrace to the fullest.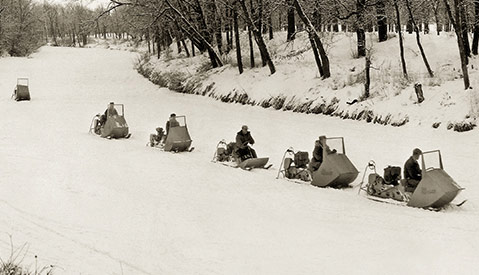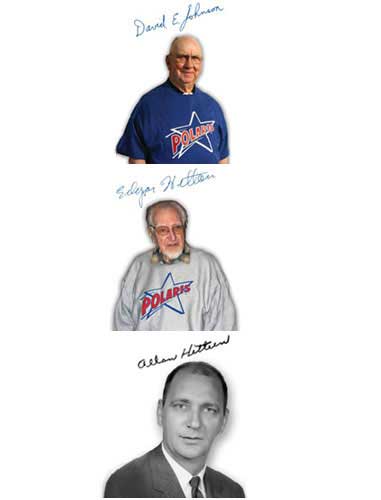 The Polaris spirit can be traced back to co-founders Edgar Hetteen, his younger brother Allan and his close friend David Johnson. The hard-working trio started the forerunner of Polaris—Hetteen Hoist & Derrick—in 1945 in tiny Roseau, Minnesota. With World War II raging and metal scarce, their skill at repairing farm machinery quickly earned them loyal customers.
But it was their pioneering approach to finding a better way to get to remote hunting shacks in deep snow that earned them a place in history: Our co-founders developed an early snowmobile in 1955. To prove the vehicles weren't just frivolous toys, Edgar and three friends embarked on a 1,200-mile journey across the Alaskan wilderness to demonstrate the vehicle's durability. They lugged 900 pounds of provisions on toboggans and endured minus-40 degree temperatures to complete the journey in 21 days.

Their determination paid off. The machines became so popular that Polaris began manufacturing snowmobiles exclusively, which we did for many years before launching into additional product lines and services that leveraged our strengths in product development, powertrain, manufacturing, distribution and marketing.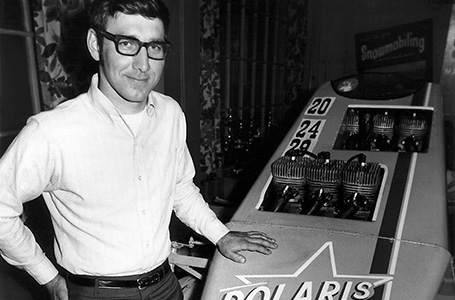 Since adding all-terrain-vehicles (ATVs) in 1984, we've grown to become a global powersports leader, providing some of the best-selling-brands in the industry, including RANGER utility vehicles, RZR recreational side-by-sides, Indian Motorcycle, and Goupil electric vehicles.

We pushed boundaries again when we further expanded our offerings to include commercial vehicles, military vehicles and the industry-changing Slingshot 3-wheel roadster, along with marine offerings from Bennington, Godfrey and Hurricane.
In 2021 we raised the bar announcing our partnership with Zero Motorcycles launching the RANGER Kinetic Off-Road Vehicle and the Indian Motorcycles eFTR youth bikes and the eFTR Hooligan 1.2. We also partnered with Qmerit offering our customers home charging solutions.
We offer premium ride and drive experience opportunities through Polaris Adventures: and membership options with Polaris Adventures SELECT but we don't stop there, Polaris enhances the riding experience with parts, garments, and accessories, along with a growing powersports aftermarket portfolio.