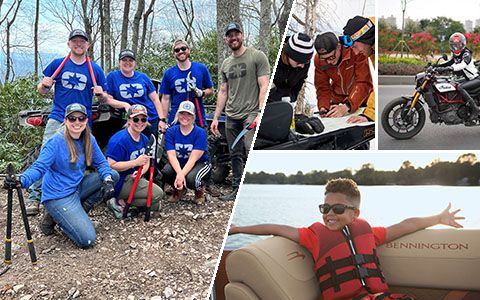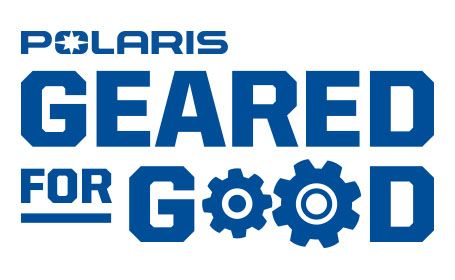 Continually tuning to be good stewards for our industry, employees, riders, communities, and the outdoors.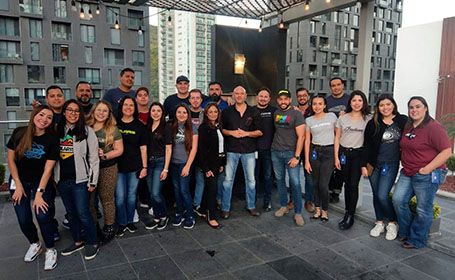 Since 1954 Polaris has been driven by a desire to make a positive impact - being good stewards for the industry, our riders, our communities and the outdoors. As the global leader in our industry, we set a high bar for ourselves, then continue to raise it. This commitment is defined as Geared For Good.
Geared For Good ESG Framework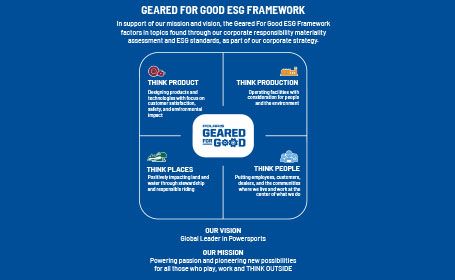 In 2021 we refined our overall corporate Polaris strategy and elevated Geared For Good to illustrate the importance we place on our commitment to make a positive impact. We introduced a new environmental, social and governance (ESG) framework showcasing how we manage these issues throughout Polaris' value chain. With four key areas — THINK PRODUCT, THINK PRODUCTION, THINK PLACES and THINK PEOPLE — our Geared For Good ESG Framework serves as an example of how we continue to lean in and use our leadership position to advance the future for the powersports industry now and in the years to come.
THINK PRODUCT - Designing products and technologies with focus on customer satisfaction, safety, and environmental impact
THINK PRODUCTION - Operating facilities with consideration for people and the environment
THINK PLACES - Positively impacting land and water through stewardship and responsibile riding
THINK PEOPLE - Putting employees, customers, dealers, and the communities where we live and work at the center of what we do
2021 Geared For Good Corporate Responsibility ESG Report
The Polaris Foundation is an integral part of Geared for Good. It is dedicated to long-term investment in the communities where we live and in which we do business with special focus towards the following areas: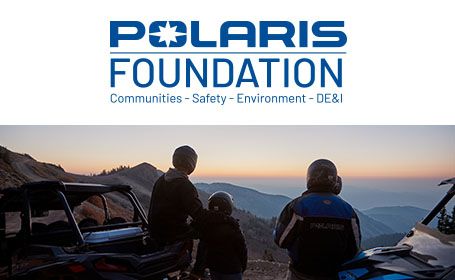 Visit the Polaris Foundation Site
To apply for donations or grants
Our Code of Business Conduct and Ethics summarizes the ethical and legal standards that we expect.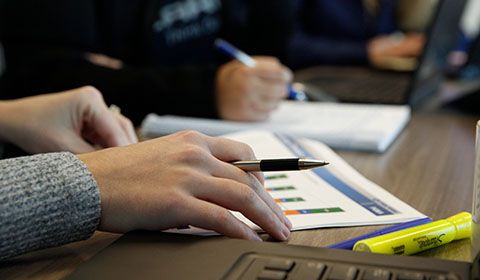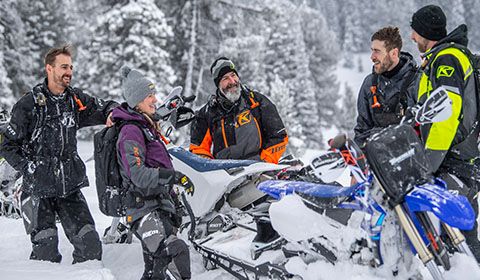 Geared For Good is not about recognition, but our work is being validated externally.