For over 65 years, Polaris has been driven by a desire to make a positive impact, and today we communicate that impact as Geared for Good. The Polaris Geared for Good framework focuses our efforts in order to elevate industries, communities and quality of life for everyone and everything within our corporate ecosystem. The framework is concentrated on four key areas – Safety & Ethics Always, Best People, Best Team, Customer Loyalty and Environmental Stewardship.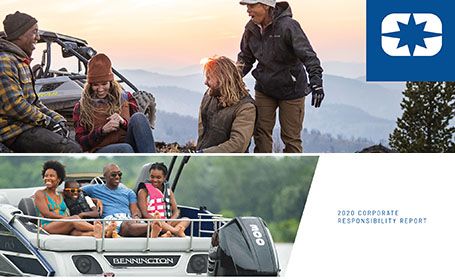 Geared for Good is a crucial component of our vision to help fuel the passion of riders, workers and outdoor enthusiasts around the world and to empower them to Think Outside. This report summarizes last year's approach, which we aligned around four key areas:
Environment – We are passionate about the outdoors; our products are designed to take people there. As such, we are committed to minimizing the potential impact of our operations and our manufacturing footprint.
Safety & Quality – From designing high quality and safe products to delivering safe working environments, safety and quality are always at the center of what we do.
People – Whether our employees, customers, partners or stakeholders, we are committed to providing valuable experiences and opportunities for them to reach their goals at work or play in the right way.
Community – Supporting our local communities through corporate giving, promoting responsible riding, and our volunteering is a part of our culture.
View Previous Years' Reports
2019 Corporate Responsibility Report
2018 Corporate Responsibility Report
2017 Corporate Responsibility Report
The Polaris Foundation is an integral part of Geared for Good. It is dedicated to long-term investment in the communities where we live and in which we do business with special focus towards the following areas:
Visit the Polaris Foundation Site
To apply for donations or grants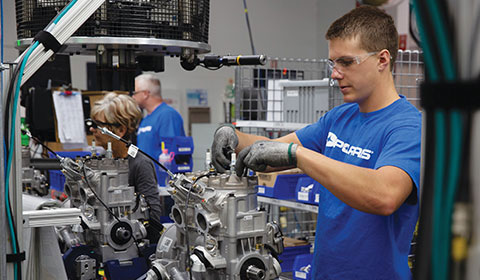 Our Code of Business Conduct and Ethics summarizes the ethical and legal standards that we expect.
Geared for Good is not about recognition, but our work is being validated externally.