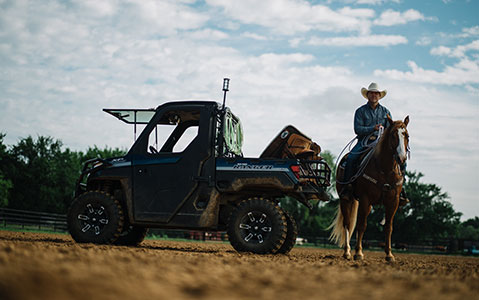 Ranch Collection By Trevor Brazile
Learn more about Trevor's collection of RANGER accessories, selected by the cowboy himself. Hear Trevor's story and see how his RANGER Accessory Collection helps him do what he loves.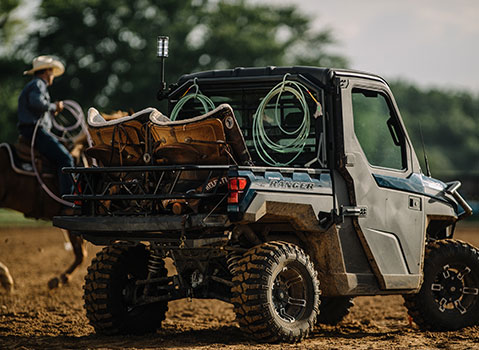 Ranch Collection Accessories
Discover the complete Ranch Collection by Trevor Brazile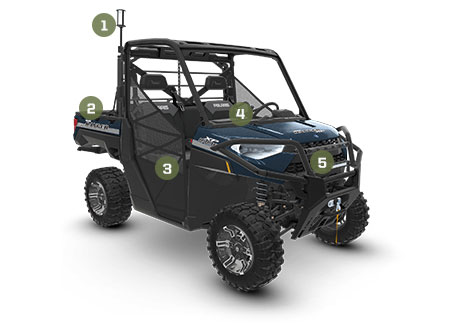 1. Work Beacon LED Light
2. Lock & Ride® Bed Extender/Divider
3. Dual Bin Under Seat Dry Storage Box
4. 8-Vent Heater & Defrost System
5. Rigid® SR-Series 10" Spot LED Light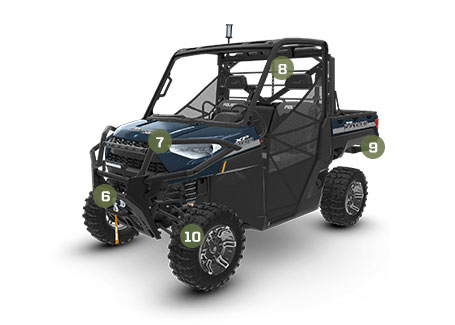 6. Polaris® PRO HD 6,000 Lb. Winch w/ Rapid Rope Recovery
7. Upper Front Brushguard
8. Lock & Ride® Tip-Down Headache Rack
9. Rear Brushguard
10. Pro Armor® Wheel & Tire Set: Buckle - Accent & Dual Threat
Additional Recommended Accessories Shown:
Poly 3-Seat Sport Roof with Lock & Ride® Technology
Pro Shield™ Glass Tip-Out Full Windshield
Pro Shield™ Sliding Glass Rear Panel
Pro Shield™ Poly Front Door Set with Manual Windows - Black
Exterior Front Door Accent Panel - Steel Blue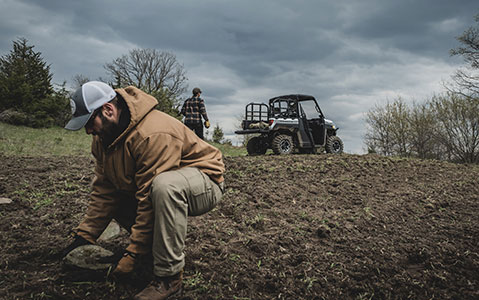 In a world powered by RANGER®, there's little you can't do. From every season to every task to every pursuit, nothing compares to the capability of the world's most trusted side-by-side.