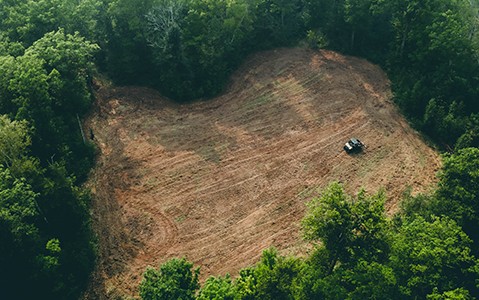 Episode 3: How to Add a Secondary Food Plot for Deer Hunting
It's now time to leverage a new section of the 80 acres. Pat Reeve returns to help Samuel add a second food plod to optimize his land and attract more deer.
Episode 2: How to Plant a Food Plot in Year 2 for Deer Hunting
Now it's time for planting. Watch to learn about the planting process Samuel follows, from tilling to disc plowing, seeding, and raking to ensure this food plot is a success.
Episode 1: How to Maintain a Food Plot for Deer Hunting
A year after starting the development of his land, Samuel is back at it again. With Pat's advice from last year, Samuel has the confidence to tackle this phase of the project on his own. Watch him prepare his food plot by clearing and then spraying the land.
Episode 4: Final To-Dos Before Hunting Season
In the final episode, Samuel has to find a way to water the food plot to combat a dry spell in Minnesota. When he returns a few weeks before hunting opener, he'll see if his efforts paid off as he finishes the last to-dos for the season.
Episode 3: How to Plant a Food Plot for Deer Hunting​
Now it's time to plant the food plot. Watch Samuel till the plot, fertilize, spread seed, and more to ensure this food plot takes root.
Episode 2: How to Clear & Spray Food Plots for Deer Hunting​
Watch Samuel take on the next phase of the project, clearing and spraying the food plot. Listen and learn from Pat as to why you don't want to miss this step.
Episode 1: How to Develop Land for Deer Hunting
Samuel purchased 80 acres of land in northern Minnesota for whitetail. Now the question is, where to start? Thankfully, Samuel has just the person to call, Pat Reeve. Follow along as Sam learns what it will take to turn this land into a whitetail oasis.
Check Out the Featured Workhorse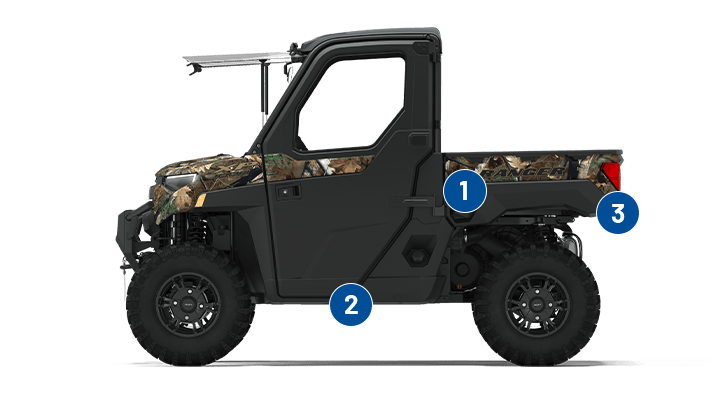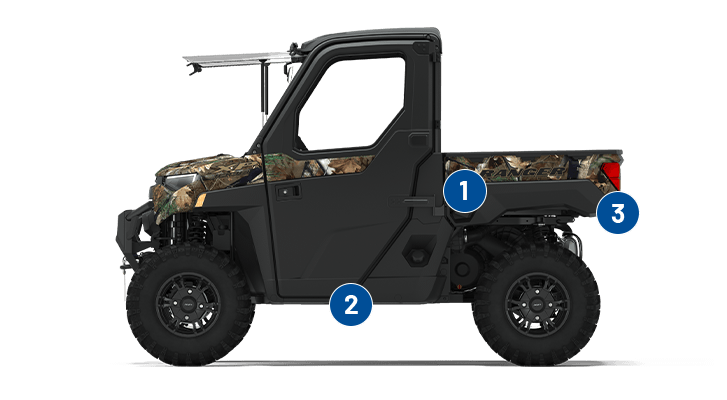 With added accessories for your RANGER, get more done with less effort around your lawn or property. From increased storage capabilities to added pulling power with a Polaris Pro HD winch, customize your RANGER to help tackle your to-do list.
60 Gallon Boomless Utility Sprayer
The boomless design of this sprayer allows outstanding maneuverability as you ride precisely where you want to spray for fence rows, food plots, spot spraying, and general agricultural spraying.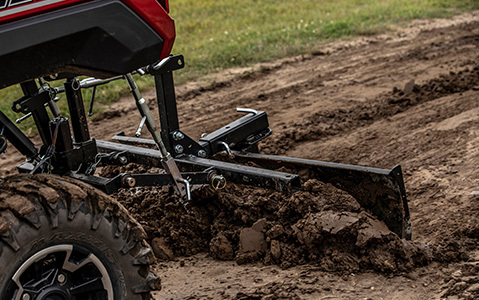 Kolpin category "0" implements put your ATV or UTV to work. Whether prepping a food plot to attract the biggest of bucks, or cultivating your acreage to put veggies on the table, the Kolpin DirtWorks system has all the needed implements to plow, rake, scrape, and more.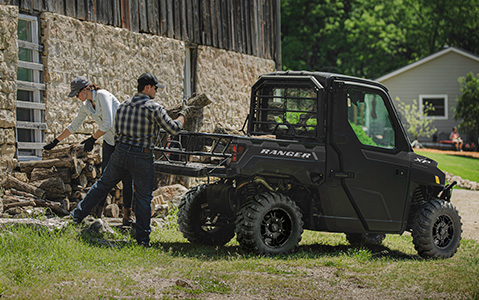 Transport tools, supplies, and other items with increased storage capacity with easy-to-install Lock & Ride accessories.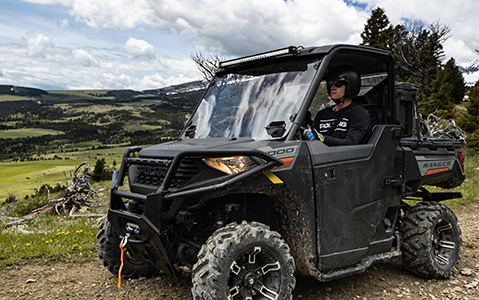 Enjoy extra pulling power with a Polaris Pro HD Winch to help with heavy duty chores such as clearing logs or tree stumps.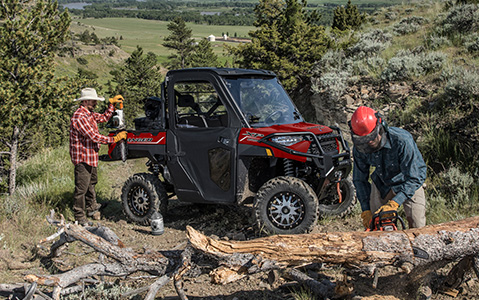 Ride in comfort year round with a Pro Shield cab system. Add a roof, windshield, rear panel, and set of doors to reduce water, wind, and noise from the cab.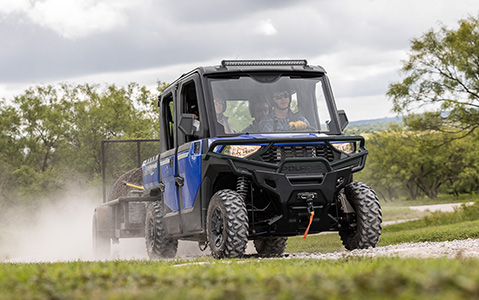 Easily back up to a trailer or know everything that's going around you on the trails or property at a quick glance with high-quality side mirrors.