Trail Accessory Collections
Explore three accessory collections curated by the pros and designed for your RZR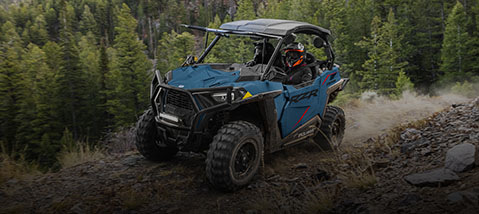 Feel confident to take on the trails with all the essentials you need.



Highlighted Accessories:
Tip Out Windshield - Hard Coat Poly
Lock & Ride Poly Sport Roof
Front High Coverage Bumper
Rear Bumper Extension
Stage 1 PMX Audio Kit by Rockford Fosgate®
Spare Tire Carrier
Being new to the side-by-side game, Tuan quickly learns that exploring with a RZR Trail is second to none. With the essentials of the Explorer Collection, he has no problem traversing the tight & windy Colorado trails.
"The Explorer Collection really lets you unlock the full potential of the vehicle, because it gives you everything needed for a day on the trails."
Tuan Vo - @runnin4tacos - Off-Road Adventurer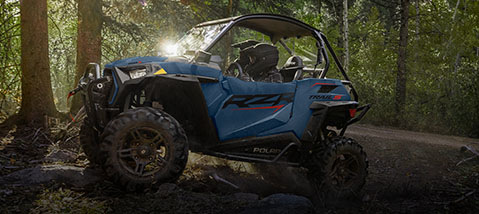 Lead the charge with ultimate protection to enjoy the turns of the trails.


Highlighted Accessories:
Aluminum Roof
Lock & Ride Full Vented Windshield - Hard Coat Poly
Lock & Ride Poly Rear Panel
Extreme Kick-Out Rock Sliders
Full Coverage Fender Flares
Front Winch Bumper
Growing up in Pennsylvania, Talon is familiar with the tight trails of the woods, but now that he got his hands on a RZR Trail S he is able to push the limits even further. The Trailblazer Collection gives him the protection he needs to power through the trails.
"The protection of the Trailblazer Collection allows me to add a whole new dimension to my riding style. With this package, I know my adventures are going to be bigger and better than ever before."
Talon Sei - @talon_sei - Adventure Videographer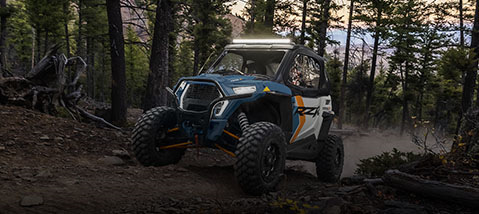 All-day riding made easy, with added comfort and maximum visibility.
Highlighted Accessories:



Full Vented Windshield - Glass & Wiper Kit
Roof & Rear Panel
Canvas Upper Doors
Heater Kit
Audio & Lighting
Protection & Winch
Brett & Liz normally explore the U.S. in their van, but now with their RZR Trail S they're able to cover more ground and adventure into places they've never been able to reach before. With the added comfort of the Adventurer Collection, they can explore trails all day before heading back to base camp.
"No matter the time of day, or what Mother Nature throws our way, we know the Adventurer Collection will allow us to stay out on the trail riding longer."
Brett & Liz - @OurOverlandLife - Overland Content Creators