PARENT-PLEASING
SAFETY FEATURES
With RZR 200 EFI, parents can rest easily knowing their kids are surrounded by industry-leading safety and technology features.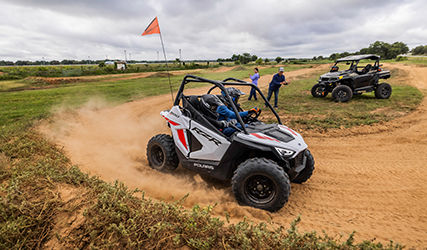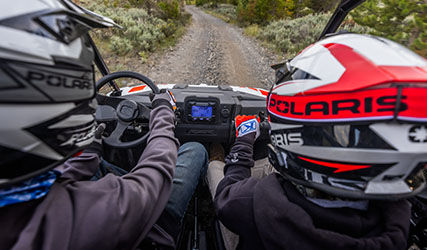 Youth Ride Control, powered by the Ride Command App, allows for parents to control speed and set boundaries, giving you joy of helping your kids grow into the sport while setting controls that match their skill level. Plus functional speedometer ensures riders can clearly see their screen.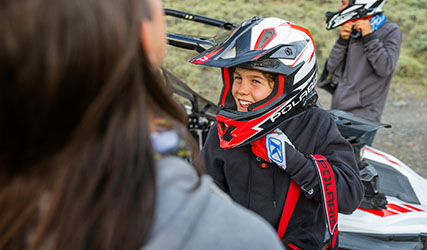 With all-new Helmet Aware technology be confident that your riders wear head protection. Vehicle senses if the riders are wearing helmets in order to start, so fun doesn't come without peace of mind. Comes with 2 helmets.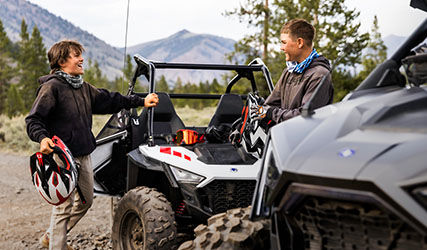 The RZR 200 EFI comes standard with hard doors to ensure your kids are having the time of their lives, while making sure they stay in, and everything else out.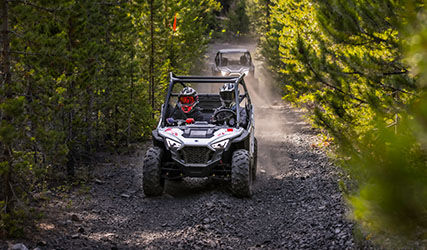 LED Headlights and Taillights give riders higher visibility, keeping them more aware of trail conditions and ensuring that others will see the vehicle coming. Also equipped with high-visibility flag.
EMPOWERING YOUR YOUNG RIDER
Your young rider can experience the best of the best in off-road from the driver's seat with unstoppable trail capability.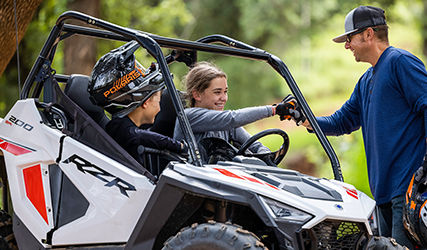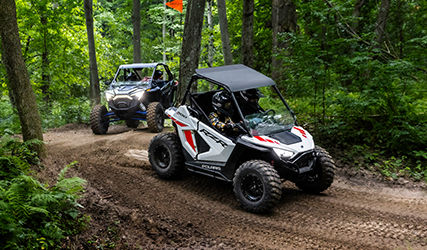 CONFIDENCE-INSPIRING PERFORMANCE
The 180cc EFI Engine gives kids the power they need to manage varying terrain without falling behind.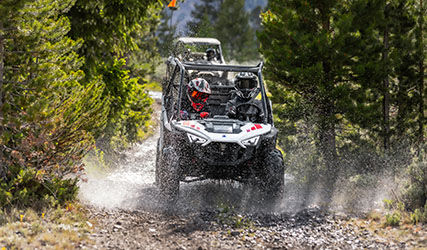 ROUGH TERRAIN.
SMOOTH RIDE.
With Independent Rear Suspension, riders will have a more enjoyable experience with a smoother ride. Offers 7" of Front and Rear Suspension Travel giving more capability to take on more terrain.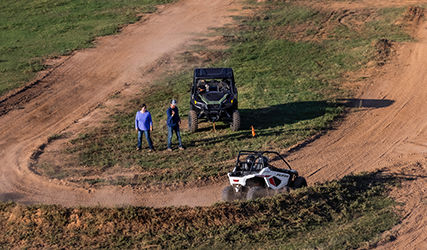 Dual Front A-Arms give the machine more capability to manage rocks and ruts, keeping the ride smooth and the machine moving.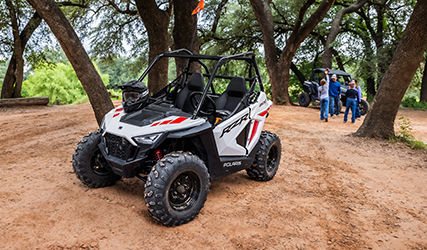 24" Tires help the kids go from riding through the mud at the farm to keeping steady on dirt trails, making this vehicle capable of handling different types of terrain
A MACHINE THAT'S
READY FOR MORE
Give them the freedom they've always wanted - and they'll show you the confidence they needed.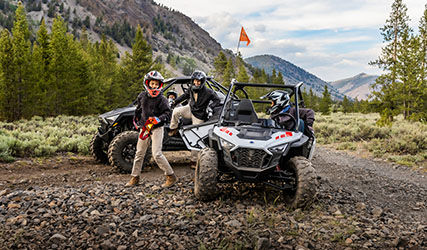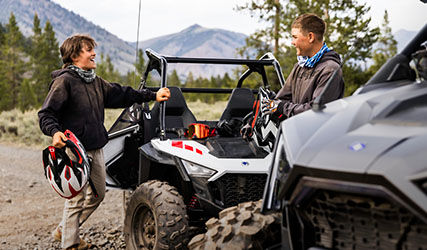 MADE TO SHARE THE ADVENTURE
Passenger Seating lets your kids share the adventure with friends and family.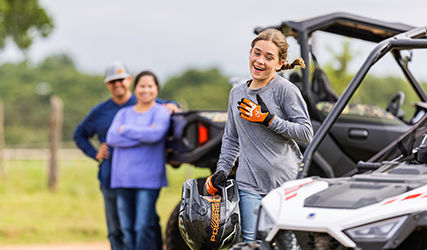 For Ages 10-16 this machine has the power and capability kids need to grow with it, letting parents change the ride with Speed Limiting as their skill advances.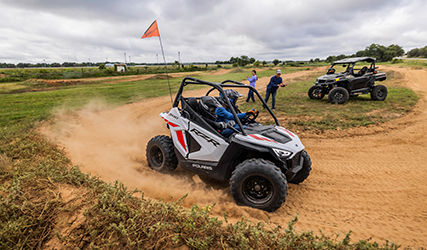 This machine boasts 10" of Ground Clearance – making it perfect for ripping it up the backyard or having a day on the trails.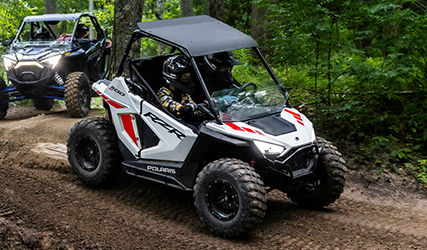 The RZR 200 EFI has more premium accessories – giving your family the tools to customize the machine to your needs.