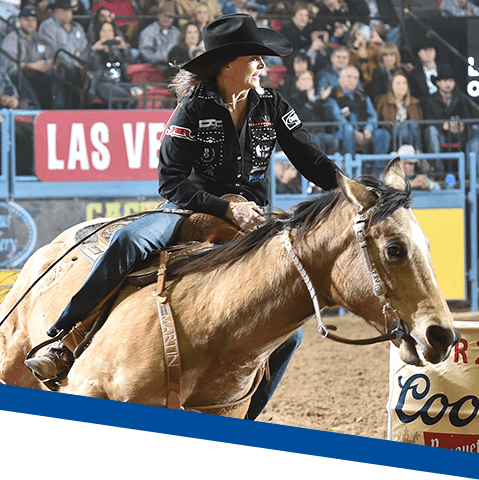 State: South Dakota


A wife, mother to three children and a professional barrel racer is a busy combination for Lisa Lockhart, and one she has managed to balance with winning results.
Deemed one of the top barrel racers in the world, she has risen through the ranks and is nearing the magical $3 million mark for career earnings. While she has yet to secure the often elusive Wrangler National Finals Rodeo (WNFR) World Championship, she has qualified 11 times; has earned the Reserve World Champions title twice as well as NFR Average Champion; is a four time Canadian Champion; and has won the world's biggest one day rodeo "The American" twice.
Rodeo is more than a career for Lisa, it's very much a part of her family as well. Her husband Grady is a Professional Rodeo Cowboy Association (PRCA) tie down roper and when not on tour she spends time with their three children, riding horses near their ranch in South Dakota.