RANGER XP 1000 High Lifter Edition Features

Unmatched driveline strength coupled with a geared reverse transmission keeps you cutting through the mud pits all day long.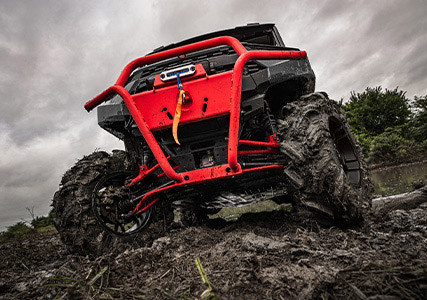 A heavy-gauge full-chassis skid plate protects your RANGER from rocks, stumps, and unforeseen obstacles.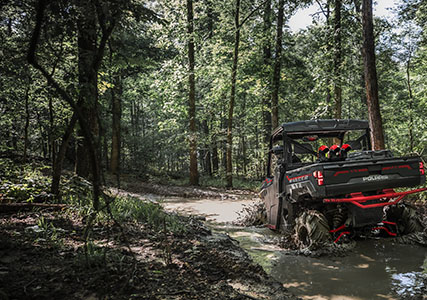 30" Outlaw 2 tires, designed by the mud experts with specific tread patterns for mud riding.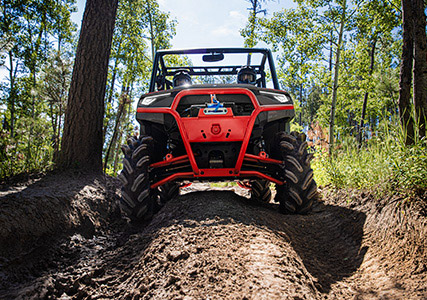 Mud specific, high-clearance arched A-Arms creates an incredible 15" of ground clearance.
Rider-inspired graphics and factory-installed accessories make RANGER XP 1000 High Lifter® Edition the ultimate utility mud machine, earning its High Lifter name. This tricked out new look can't be ignored at the mud bogs.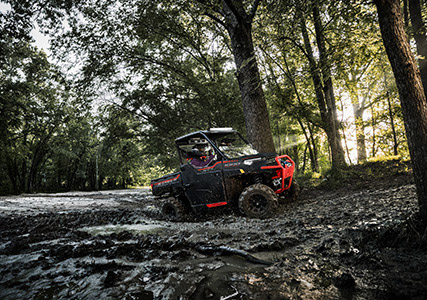 Industry-Exclusive Half-Doors
The premium half doors come with a durable fit and finish and redesigned latching system for easier entry and exit of the cab.
Innovative Drainage Solution
The premium half-doors feature a 1" drain allowing for quick water and mud evacuation from the cab.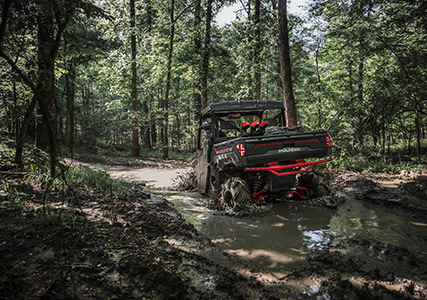 Protection from Front to Back
Factory-installed, purpose-built front and rear bumpers for maximum protection.
The interior design including new, premium seats, greater leg room, intuitive driver-centric controls, and abundant, convenient storage through the cab ensures ultimate comfort.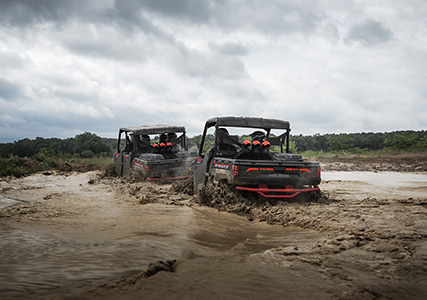 Equipped with new LED headlights, as well as a standard rear view mirror so you can see the entire crew with every turn at any hour of the day.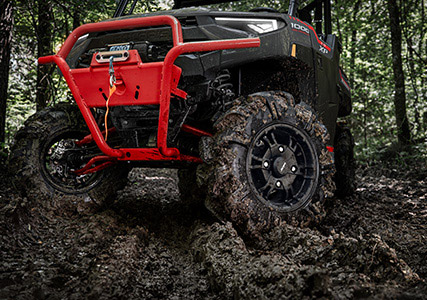 The dual glovebox and higher mounted storage compartments keep smaller items safe through the muddy ride.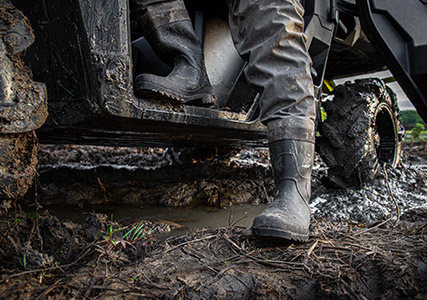 Easily enter and exit the vehicle with your waders and larger boots with an additional 4 inches of leg room.
RANGER XP 1000 High Lifter Edition sets the new standard for modifications that enable a true mud machine to power through the adventures and unforeseen obstacles.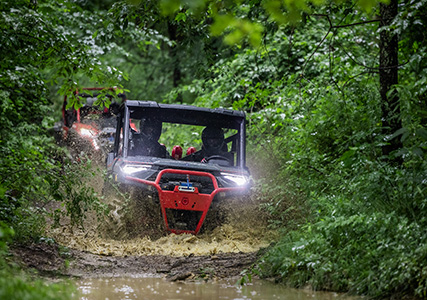 Clean Air Through Muddy Water
Higher-mounted air intakes to ensure clean air reaches the engine and clutches run cool. Plus, all vent lines are integrated into the cab frame to keep them free of debris.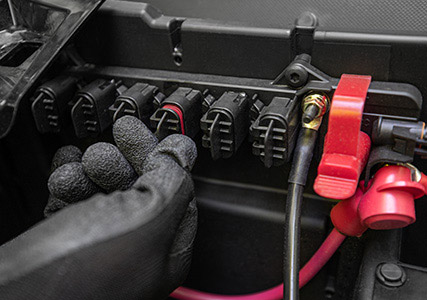 Relocated fuse box higher on the vehicle allowing you to drive in the mud without negatively impacting the electrical system.