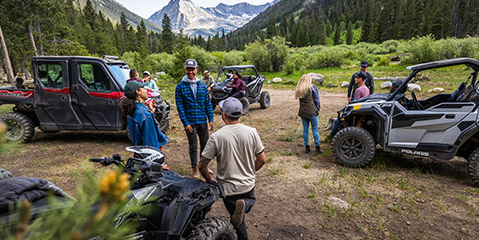 Experience Polaris Adventures
Off-Road
We believe that the off-road adventure is ingrained in the human experience. That's why we are dedicated to delivering Adventure Everywhere. From the top of the world-renowned mountain ranges to the heart of the most remote backcountry. To picturesque beaches and snow-covered valleys, we create experiences that speak to the soul of the adventurer.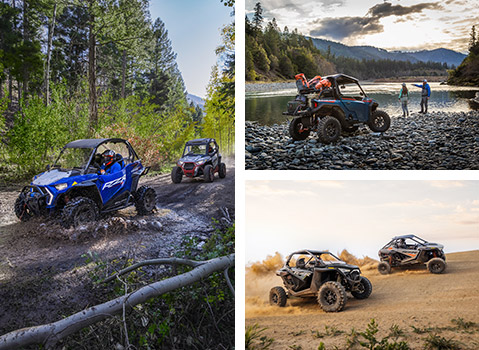 From sand dunes to mountain peaks, canyon rides to mud pits, our vehicles can take you where you never thought you'd be able to go. We've partnered with experts in outdoors, professional riders, and just all-around curious explorers to make sure our vehicles and outfitters are ready for wherever you want to go. From discovering unique riding destinations to once-in-a-lifetime experiences in the outdoors, you'll find endless ways to explore.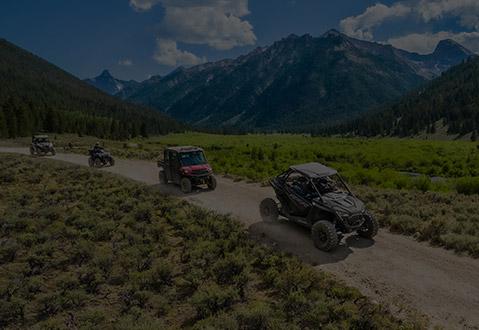 Episode #13: Rugged Radios | June 26, 2022
Episode 13 features the Project X build with Rugged Radios, who is making the ultimate response vehicle with the Polaris RANGER XP 1000 Crew unit and donating it to a local fire house.
Episode #12: Arkansas | June 19, 2022
In Episode 12 the team heads down south to Arkansas, where the locals call it the natural state.
Episode #11: Shock Therapy | June 12, 2022
Episode 11 brings another Project X build. Watch as Shock Therapy transforms a RZR Pro XP into a silky smooth off-road desert machine.
Episode #10: MN & WI | June 5, 2022
Episode 10 is a border battle between Minnesota and Wisconsin! Watch to find great riding spots just a few short hours from the Twin Cities.
Episode #9: Thumper Fab | May 29, 2022
In Episode 9, Team heads to Thumper Fab in Texas for Project X and where they are building the ultimate mud machine.
Episode #8: Maine | May 21, 2022
Explore all Maine has to offer and check out the gorgeous fall colors along the trail.
Episode #7: Colorado | May 14, 2022
Episode 7 takes us to the Pikes Peak. The team goes off and on road, showing everything the area has to offer.
Episode #6: Idaho | May 7, 2022
In Episode 6 the team heads to northwest Idaho to show us lakes, river tunnels and killer views - the best Idaho has to offer.
Episode #5: Pennsylvania | April 30, 2022
Episode 5 finds the team in Pennsylvania and exploring three different ride parks near the Pittsburgh area. During this episode we take a few newbies to off road riding and show them how to have fun!
Episode #4: HCR Racing | April 23, 2022
Episode 4 is the first Project X episode, where the HCR Racing team is taking a Ranger XP 1000 Crew NorthStar and building the ultimate rock crawling machine.
Episode #3: Baja, California | April 16, 2022
Episode 3 features the team heading south of the border! Jared and the team are in Baja to explore all the places you can explore with an off-road vehicle.
Episode #2: Georgia | April 9, 2022
Episode 2 features country music artist Brantley Gilbert, showing us how to ride in the red mud at the Iron Mountain Ride park in Georgia. Then just across the boarder in Alabama the team will explore the Indian Mountain Off Road Park. There is no better riding in this area!
Episode #1: Sand Hollow, UT | April 2, 2022
The first episode of the season takes you to Sand Hallow, UT, where RJ Anderson and Industry friends take the new RZR Pro R and Turbo R out for some fun in the sand, snow, rocks and more!
Destination Polaris | Season 13
Season 13 goes coast to coast, showing you awesome locations to ride, sites to see and a few familiar faces too. This season has all the elements of sun, snow, mud and everything in between!
Catch Season 13 of Destination Polaris when it premieres on Bally Network in US and Wild TV in Canada on April 2nd. Or you can catch up on last season online below.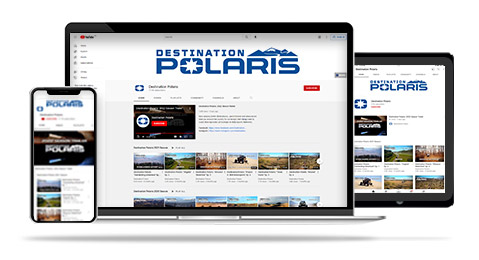 Catch Season 13 of Destination Polaris when it premieres on Bally Network in US and Wild TV in Canada on April 2nd. Or you can catch up on last season online below.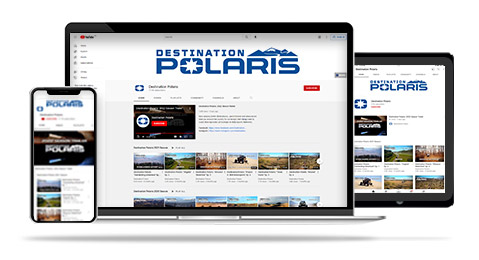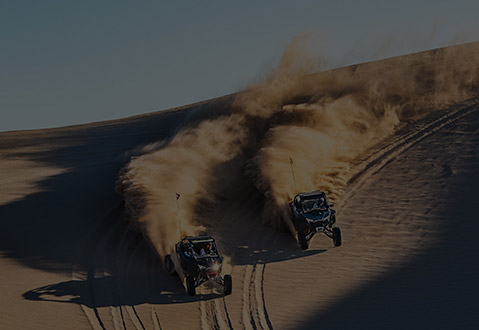 Creating Remarkable Experiences
Whether you are looking for a guided tour in the dunes or a solo adventure in the mountains, Polaris Adventures can take you there. We partner with experienced outfitters who are not only well-versed in our vehicles, but are experts in finding the safest and most exciting experience for you - no matter your riding level. With Polaris Adventures, your possibilities are endless.