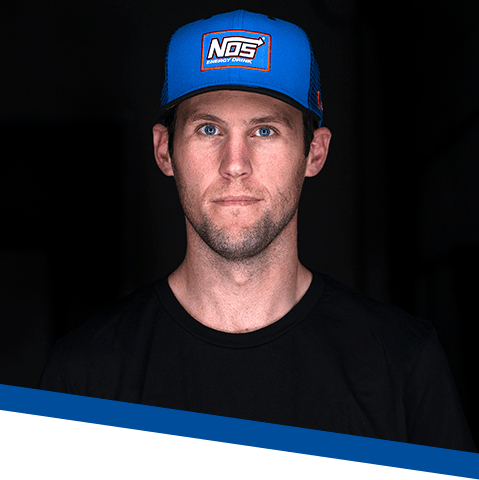 State: California
RJ Anderson is the ultimate adrenaline thrill seeker and embodies what RZR Life is all about! Born into racing, and driving UTV's at an early age, set RJ up for unprecedented success in multiple off-road arenas. At the young age of 28, RJ is an acclaimed off-road superstar, barreling through whoops in his Pro 2 or Pro 4 short-course trucks that've won him a slew of podium finishes. He's won everything you could imagine; The Crandon World Championships, two LOORRS Pro Lite championships, a UTV world championship, and his team's won Lucas Oil Team of The Year the last two years running. He's one of the brightest stars in the sport, having achieved so much at such a young age, but all that success didn't come easily.
Hard work and hustle led RJ to be atop the podium at some of the biggest and most prestigious UTV races in the world and while RJ is most well known for being a 5-time off-road racing champion, he has also made an impact through his precision performance driving skills showcased through a series of viral videos. From launching the RZR XP 1000 platform with the XP1K series to epic full sends in Glamis, and to his latest project Miracle Mile, RJ continues to push the limits and prove just how far you can take a RZR.
However, RJ is just getting started. Known for never letting off the gas, we can't wait to see what he does next as he continues to pave the way for the UTV industry both competitively and from a lifestyle side. In short, RJ is driven to win and the results speak for themselves.
RJ Anderson pushes his RZR to the limits and is always testing how far these machines can really go.