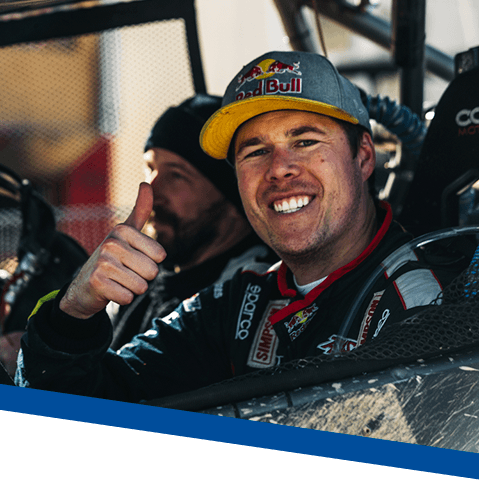 State: Nevada
At 30 years old, Bryce Menzies has quickly risen to elite status in off-road truck racing as one of the most seasoned and accomplished champions in the sport.
To say his plate has been full since 2011 would be an understatement. He's not only incredibly busy, but he's also incredibly talented as evident by his countless podium finishes and championship titles.
He won it all in the TORC Pro2 class in 2011 as well as the SCORE Baja 500 Championship. He defended his TORC title in 2012, ran both Baja races and drove for Travis Pastrana in his rally cross program.
Bryce returned to the Lucas Oil Off-Road Racing Series in 2014, and he picked up right where he left off in 2010…winning. While he fell short of the championship, another Baja 500 win gave him three Baja championships in four years, a feat that hadn't been achieved in over 20-years.
Bryce has since stepped-up to compete in the top dog class of off-road truck racing, the menacing Pro-4 trucks while continuing to compete in Pro-2 as well. Over the years he has proven to be one of the most versatile drivers anywhere, with the ability to wheel anything on four-wheels.