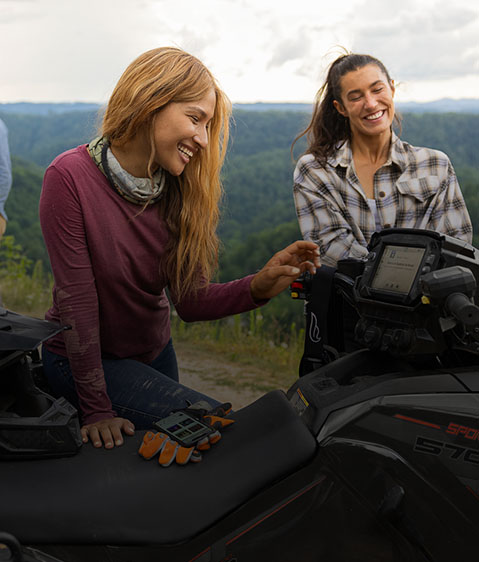 Take your off-road experience to the next level with the power of RIDE COMMAND, the original nationwide off-road mapping system with over a million miles of verified trails and unique features. This technology is free for all riders in the app, online or in your vehicle.
PLUS UP THE RIDE WITH RIDE COMMAND+
Having your machine equipped with RIDE COMMAND+ takes all guesswork out of owning it. Check your vehicle's health, location and maintenance schedule all from the palm of your hand. Available on select models.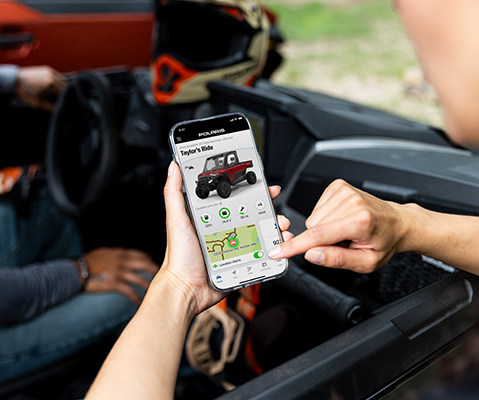 Enjoy the confidence to plan your best rides, track your unforgettable journeys, and share your epic adventures with multiple access points to RIDE COMMAND technology.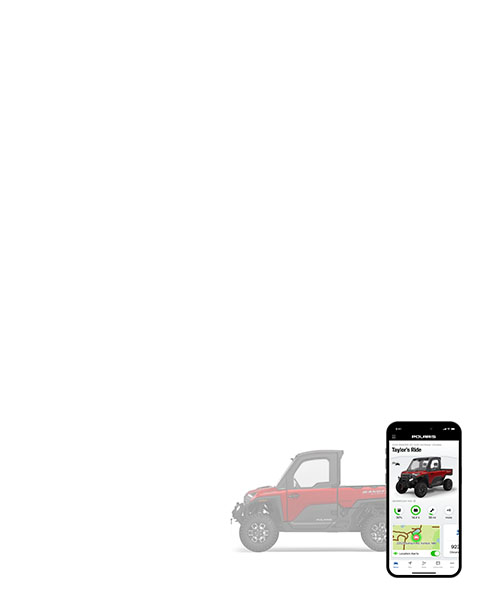 Frequently Asked Questions
Additional features available via the In-Dash Display, web, and Polaris app powered by RIDE COMMAND.