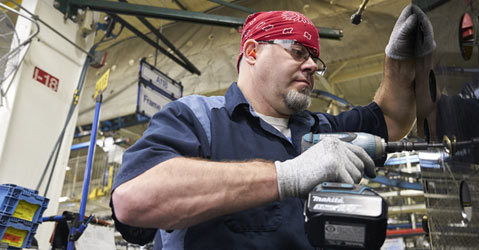 We are committed to leading the industry, both in bringing to life innovative, breakthrough products that outperform the competition, as well as in safety and exceeding the quality expectations of our customers.
Learn how Polaris sets itself apart and makes safety and quality a competitive advantage.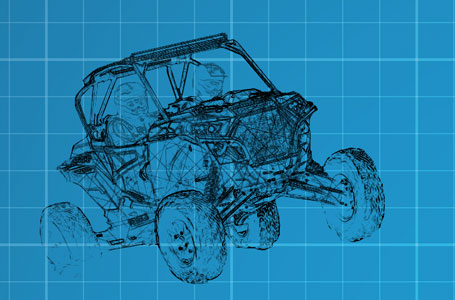 Our Design Process
We set out to design best-in-class vehicles.
Period.
And to create industry-leading vehicles, you need an industry-leading process.
In 2017, more than 200 Polaris employees were a part of evolving our product design process, which established new capabilities and integrated enhancements across the board – from product research and conception, to material sourcing and manufacturing controls.
Global Product Safety and Quality
The Global Product Safety and Quality team is a dedicated organization focused on safety and quality.
In 2016, we reorganized the team, enhancing the independent, centralized function that guides our holistic safety and quality initiatives.
The team touches every part of the process from design and manufacturing, to supplier controls and testing.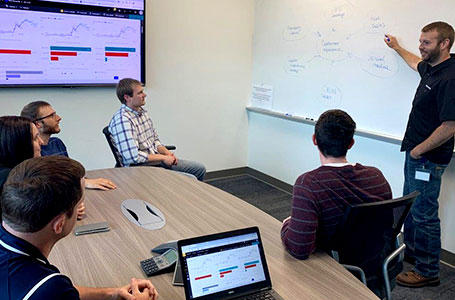 Post Sales Surveillance
We do not stop evaluating our vehicles once they are out the door.
Polaris' Post Sales Surveillance team is a dedicated group focused on analyzing extensive and diverse data to quickly identify issues that may emerge.
Everyday this team is diving deep into the data to monitor our vehicles that our customers have out on the trails, sand, roads, and jobsites to evaluate if they continue to meet our safety and quality standards.
Product Testing
To build the type of quality our customers expect, we consider the extreme conditions that our riders may put our vehicles through, and design to meet those circumstances.

As a part of those efforts, our engineers are testing and riding and testing again. And again. And again.

For example, we developed a Dynamic Stability and Handling test method, which was embraced by the CPSC and incorporated in new voluntary industry standards.

Testing is a critical part of determining whether a product design meets our standards. And in the spirit of continuous improvement, we constantly explore opportunities to evolve our testing efforts to account for the different ways our customers use our vehicles.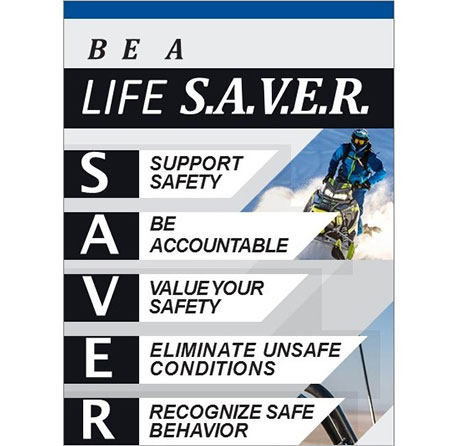 Rider Safety & Education
Rider safety is our priority. In addition to product design and quality we are committed to providing our customers with resources and tools that demonstrate proper vehicle use and educate on safe riding practices.

Our employees must also complete product safety courses in accordance of our internal Rider Safety Policy.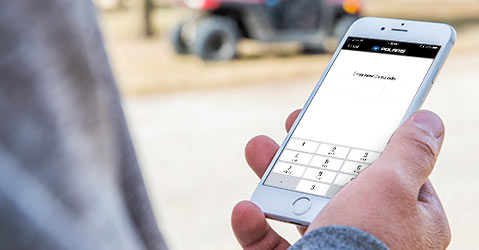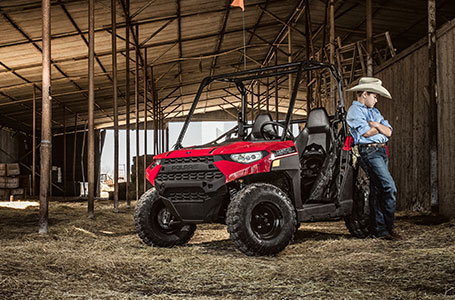 RANGER 150 EFI
The newest addition to our youth lineup, RANGER 150 EFI has industry-first safety features, such as geo-mapping which enable adults to set boundaries and speed limits for the driver. RANGER 150 EFI, RZR 170 EFI and the ACE 150 EFI are also the only youth vehicles on the market that come standard with a protective cage.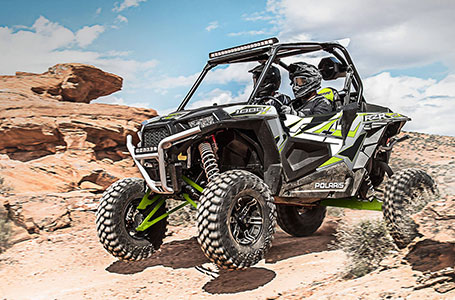 Self-Extinguishing Plastics
Our self-extinguishing plastics and flame retardant materials are strategically located for a safe and comfortable riding experience.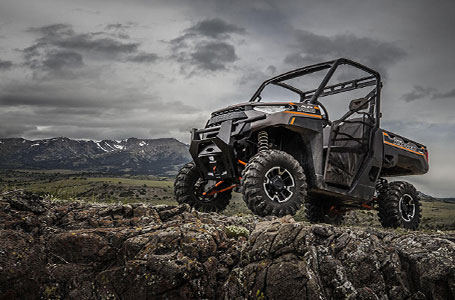 Polaris Pulse Electrical System
Polaris Pulse Electrical System is a revolutionary technology advancement that comes stock in RZR XP Turbo S and RANGER XP 1000. This accessory provides consumers with a seamless way to connect accessories such as lights and sound systems to their vehicle, which discourages them from modifying an existing wire harness and potentially mis-wiring an accessory that could result in a fire hazard.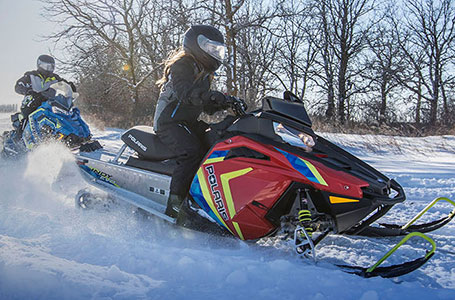 INDY EVO™
Polaris recently launched the INDY EVO, which is a trail-ready snowmobile built specifically for new riders. This sled is lower and narrower than a full-size sled, which enhances rider stability, and promotes controlled and confident steering and handling.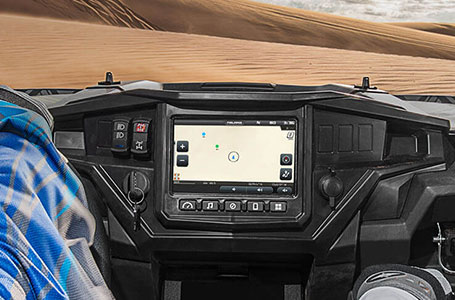 Ride Command™
RZR® and GENERAL® Ride Command models come equipped with front and rear cameras to provide drivers with clearer look at their surroundings, whether they are cresting a dune, backing up on a trail, or executing more technical maneuvers on a rock crawl.
Continuous Improvement
Our focus is on preventing safety issues, but we are also constantly monitoring our products for unforeseen issues. In order to make our vehicles safer and to give our customers the best riding experience in the industry, we will continue to take swift action if an issue is identified.
Polaris strongly encourages its customers to make sure all recalls are completed. Customers can check to see if there are any outstanding recalls on their vehicle by visiting our Product Recall Website or contacting Polaris at 800-765-2747 from 7 a.m. to 7 p.m. CT Monday through Friday.