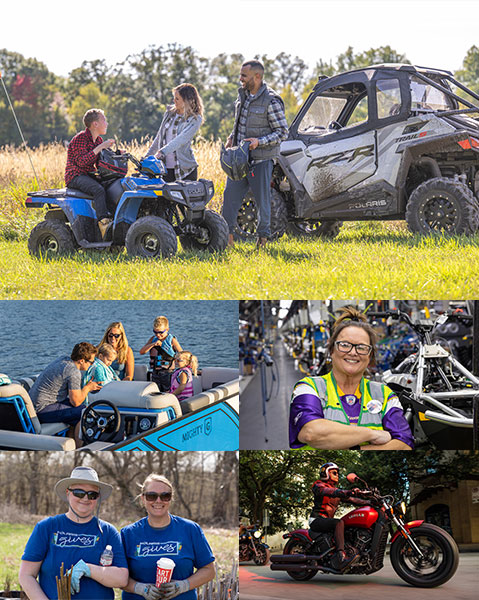 Continually tuning to be good stewards for our industry, employees, riders, communities, and the outdoors.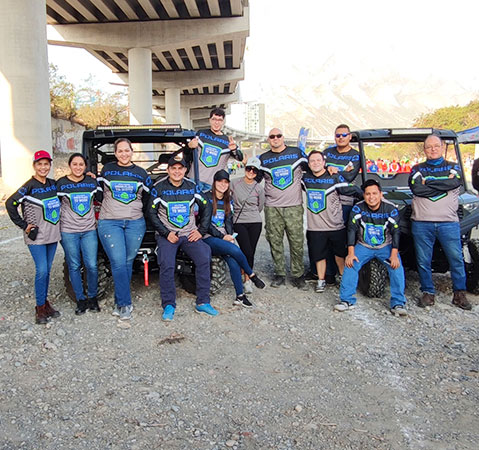 Since 1954 Polaris has been driven by a desire to make a positive impact - being good stewards for the industry, our riders, our communities and the outdoors. As the global leader in our industry, we set a high bar for ourselves, then continue to raise it. This commitment is defined as Geared For Good.
Geared for Good ESG Framework
In 2021 we refined our overall corporate Polaris strategy and elevated Geared For Good to illustrate the importance we place on our commitment to make a positive impact. We introduced a new environmental, social and governance (ESG) framework showcasing how we manage these issues throughout Polaris' value chain. With four key areas — THINK PRODUCT, THINK PRODUCTION, THINK PLACES and THINK PEOPLE — our Geared For Good ESG Framework serves as an example of how we continue to lean in and use our leadership position to advance the future for the powersports industry now and in the years to come.


In support of our mission and vision, the Geared For Good ESG Framework factors in topics found through our corporate responsibility materiality assessment and ESG standards, as part of our corporate strategy.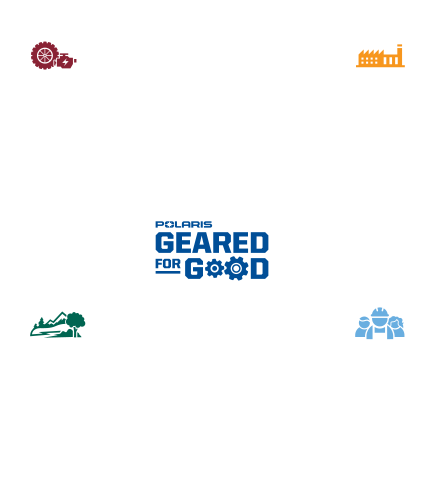 OUR VISION
Global Leader in Powersports

OUR MISSION
Powering passion and pioneering new possibilities for all those who play, work and THINK OUTSIDE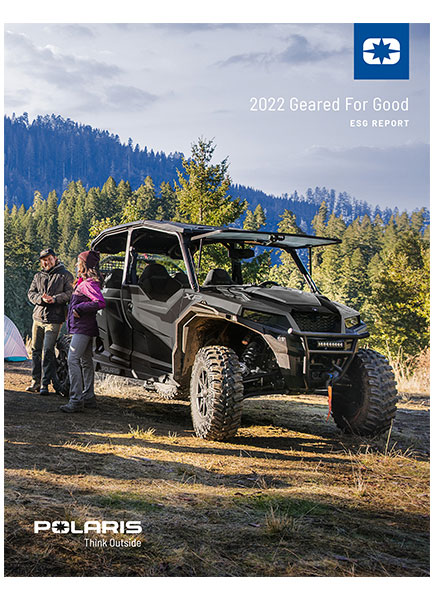 2022 Geared for Good ESG Report
Previous Geared for Good ESG Reports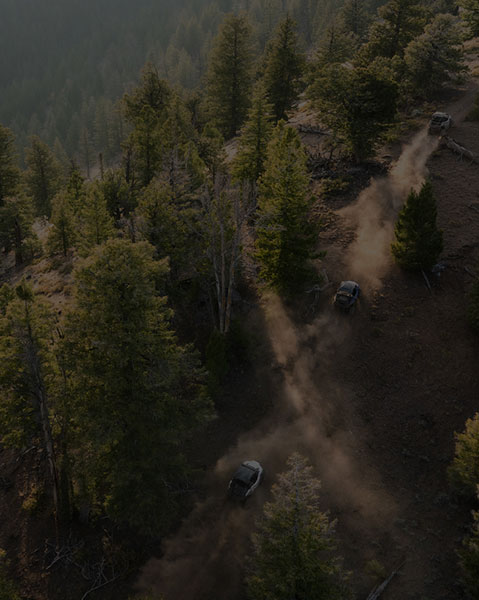 The Polaris Foundation is an integral part of Geared For Good. It is dedicated to long-term investment in the communities where we live and in which we do business with special focus in the below areas.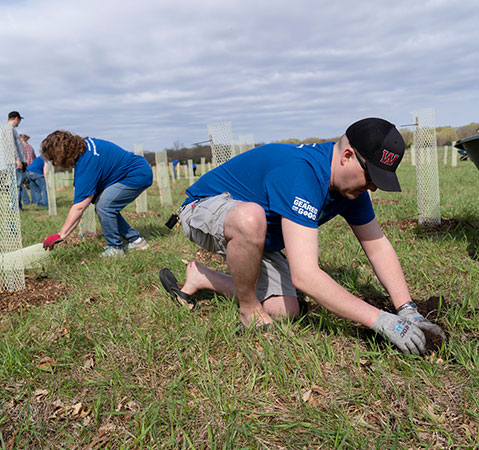 Assist in creating strong, vibrant communities where we all live, work, and play.
Increase youth awareness on safe riding practices including appropriate riding gear.
Environment And Land Access
Promote land access and responsible use of trails and the environment.
Advancing diversity and inclusion in our workplaces, communities and society.
Visit the Polaris Foundation site to apply for donations or grants.
Being recognized is simply a showcase of the great work Team Polaris does in the spirit of being Geared For Good.