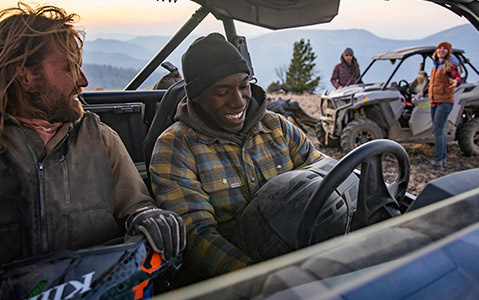 GAME-CHANGING TECHNOLOGIES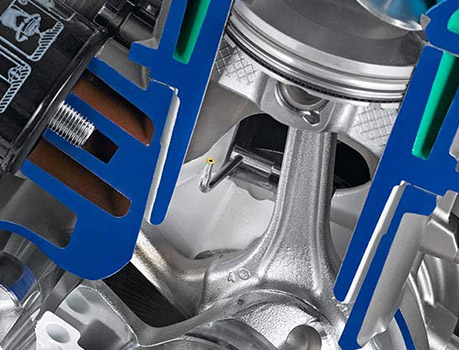 Maximum Power And Performance
Made by Polaris, our patented engines deliver the power and capability to perform virtually any task around your property and navigate any trail—so you can do more, haul more, and get out there where you want to be.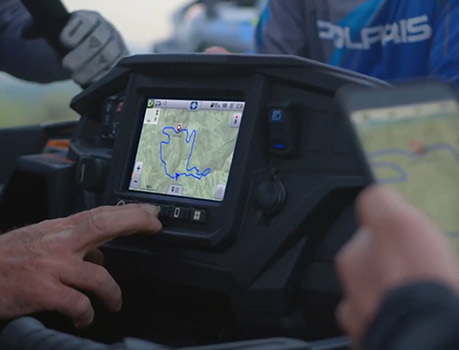 Plan. Track. Share. Connect.
Map a trail, track others in your group or drop a pin on a prime hunting spot so you can find it again. RIDE COMMAND takes you everywhere you want to go. Available as a factory-installed package with in-dash display and as an app.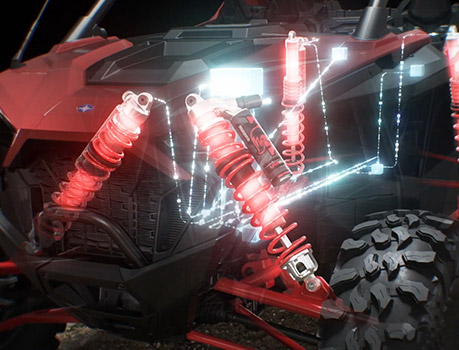 Change into Corners And Curves
This confidence-inspiring suspension monitors input from driver and machine 200 times every second, automatically adjusting every shock to flatten corners and soak up bumps.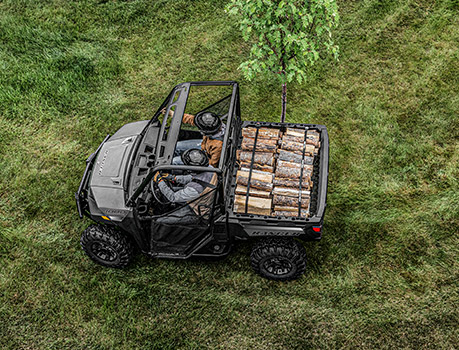 Ground-Protecting Turf Mode
Keep your lawn looking like a lawn and not a trail with integrated Versatrac Turf Mode. This one-wheel drive mode will get the job done while still being easy on your lawn.
INNOVATION ACROSS VEHICLES
New technology introductions consistently become the backbone of many of our Polaris vehicles, enhancing every rider's experience across our industry-leading lineup. You won't find a better ride, made by better people, who love to ride as much as you do.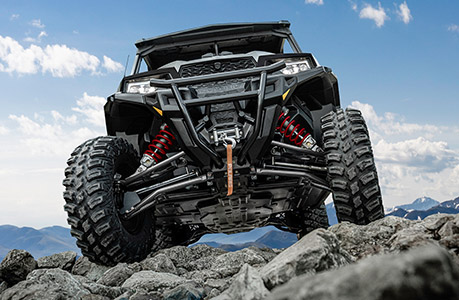 Industry's Fastest-engaging All-wheel Drive
Switches on the fly so you don't have to think about it, giving you four-wheel traction to manage all types of terrain and the confidence to go where you want to go.
Easy-to-install Lock & Ride® Accessories
These innovative accessories make swapping out essentials for the off-road a snap. Add everything from tool holders and storage to Rhino Grips® and gun racks, offering Lock & Ride convenience.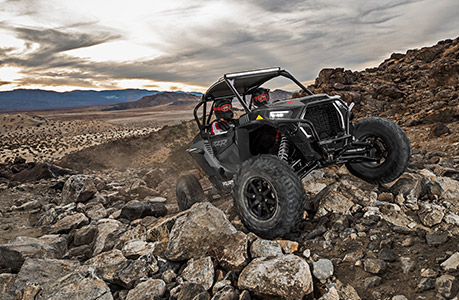 Effortless Electronic Power Steering
Gain an added level of comfort and control with Electronic Power Steering (EPS). It gives you more confidence in cornering and requires less effort, so your arms aren't worn down at the end of the day.
FIVE CONTINUOUSLY EVOLVING RIDES
Whether you're looking for an ATV or a side-by-side, a workhorse or a trail machine, we've consistently led the way, creating vehicles that forever change the way you get out and ride.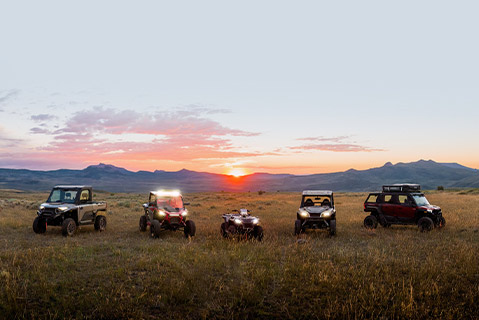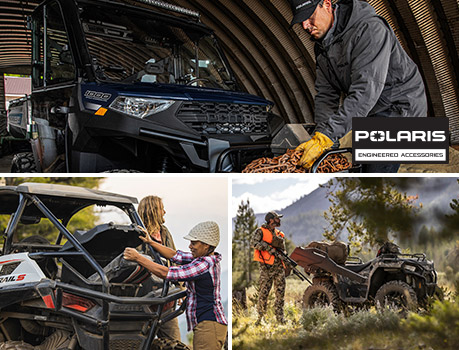 ENGINEERED TO BE CUSTOMIZED
The true test of any off-road vehicle is whether it can accomplish everything you want to do. Polaris Engineered Accessories are specifically designed to be a perfect fit for your vehicle, so you can turn your ride into a hunting, hauling, plowing, and trail-riding machine. If you're looking to interchange parts often, look for our Lock & Ride® accessories. They're designed to make it quick and easy to swap out parts on your own.
Find the right vehicle with the right technology to fit your needs