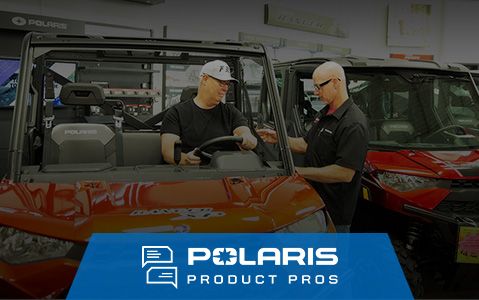 GOT A QUESTION ABOUT ANYTHING OFF-ROAD?
Talk to one of our Polaris Product Pros. These are men and women, who live, breathe and think outdoors every day. Ask them anything from the best vehicle for the type of riding you do, to the ideal winch to install to help get you out of a pinch or two.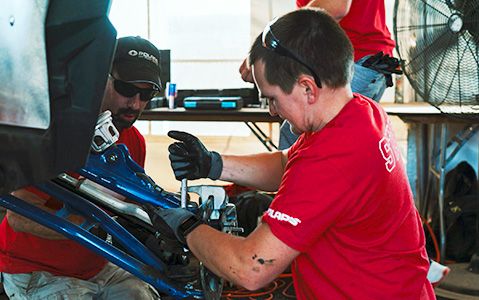 THEY'RE IN THE KNOW ABOUT EVERYTHING OFF-ROAD
Polaris Product Pros are our passionate experts. Our technicians. Our test drivers. The people behind the machines we all can't wait to get out and ride. Part of their job is to teach our dealers and now you have direct access to their knowledge and expertise.

If you've thought about doing it off-road, they've done it.
The right vehicle for any type of terrain you mean to tackle
The design behind the industry's fastest engaging all-wheel drive
The pros and cons of a rope vs. cable winch
What they love to ride and why
CONTACT YOUR DEALER IF YOU HAVE QUESTIONS ABOUT:
Sales events and rebates
Maintenance and repairs
Making a purchase of an ATV or Side by Side