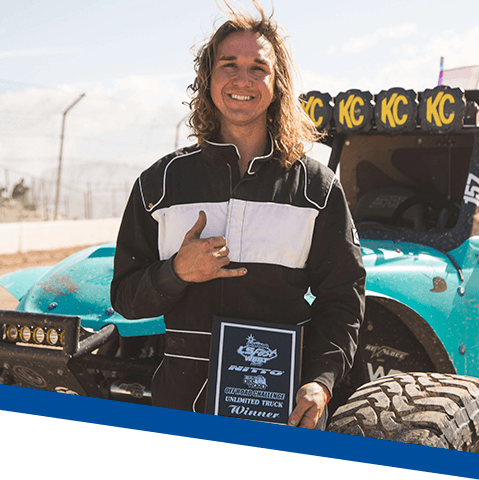 State: North Carolina
Best known for the viral video, Urban Assault where Blake romps a 700-horsepower, custom-built 1967 Volkswagen bug aptly called "Land Shark" through the streets of San Diego unannounced.
The video went viral, garnering millions of views and subsequently Blake was arrested and charged by the local police with 26 counts of reckless driving and jail time. But as the saying goes, there is no such thing as bad publicity, Blake's Urban Assault video launched a career for Wilkey and soon he was building more crazy vehicles and executing more videos including Urban Assault 2 where he rips through sin city Las Vegas in another custom VW Bug this time called Megalodon.