Riding Tips
August 18, 2022
Do I need ATV, UTV or Side-by-Side Insurance?
The answer is: It depends. Not every state requires insurance. However, in addition to being a smart idea, in our view, ATV insurance is an essential tool for all riders of all skill levels. Just like car insurance, covering your ATV or side-by-side (sometimes called SxS or UTVs) can limit your liability and reduce your out-of-pocket expenses if something unexpected happens while you're out riding.
You'll also find that many national parks and RV trails require off road vehicle insurance if you want to ride on their land, even if the state doesn't require insurance. Keep in mind, if you plan to lease your ATV or SxS, or if you take out a loan from a bank, your lender will likely require you to carry comprehensive and collision coverage in addition to any state-mandated minimum liability coverage.
What Kind of Insurance Do I Need For my Off-Road Vehicle?
There is a wide range of coverage options available to ATV and SxS owners, covering everything from property damage to medical payments and more. Just like you would with any other type of insurance, work with a well-known and respected insurer you trust. They will help build the policy that's right for you—one that fits your lifestyle, where you ride and what you're comfortable with. Your coverage options may include:
1. Body Injury Liability [BI]
You'll find this coverage is mandatory in most states. It helps protect your assets if you are covered if you injure someone else in an accident and they sue you. In the event of an accident, Bodily Injury Liability (sometimes just called "Liability" insurance) will cover the other person's medical expenses up to your policy limits.
2. Property Damage Liability [PD]
If you cause damage to another person's property as part of an accident involving your ATV or SxS, this type of coverage can pay for that property damage up to your policy limits. Keep in mind this insurance doesn't cover your own personal property.
3. Uninsured/Underinsured Motorist [UM/UIM]
You've probably run across this with your auto policy. It protects you if you're involved in an accident and the other party can't pay for your medical expenses, including any of your passengers, with their policy. Uninsured/underinsured coverage can not only cover your medical expenses, but also any lost wages while you're recovering. This can be especially helpful if you're in a state that doesn't require all riders to carry Bodily Injury Liability.
4. Comprehensive and Collision
Comprehensive coverage helps protect your ATV or SxS against things outside of your control—things such as severe weather, vandalism or fire. Collision, on the other hand, helps if you're involved in an accident with another ATV, SxS or other motorized vehicle. These coverages are typically sold together and can help get your off-road vehicle back to the condition it was before the incident.
5. Medical Payments
Owners are opting to carry this type of off-road vehicle insurance coverage in the unlikely event of an accident. It can help pay for your, and any of your passengers', medical bills—regardless of fault.
6. GAP Coverage
GAP Coverage helps protect you in case your ATV or SxS gets considered a total loss in cases of accidents or theft. Polaris has a GAP coverage plan that can provide you peace of mind.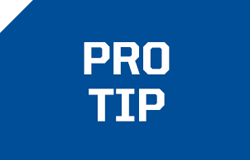 There are many coverages available for UTVs and their riders. A good UTV or SxS insurer will help you build the right policy around you and your lifestyle.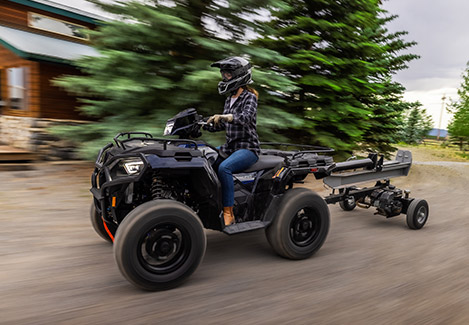 How Much Does SxS or ATV Insurance Cost?
Off-Road vehicle insurance costs can vary widely depending on a variety of factors including the age, make and model of your vehicle, as well as where you ride, what state you live in and how you plan to store your ATV or SxS. Your riding record (if you have one) and your automobile driving history may play a factor as well. Finally, the company you choose to have insure your ATV or SxS, and the coverage options you select, all play a role in the final cost.
Get a sense of what your costs could be. Get a quote.
What to Look For in the Best ATV and SxS Insurance Plans
If you need to use your ATV or SxS insurance, chances are you're not having your best day ever. So, you'll want to make sure you have an insurance policy from an established powersports insurer that you can trust to handle your claim quickly and completely. The best policies will restore your ATV or SxS to pre-accident condition or better using OEM parts, and they'll do it without leaving you stuck with a big bill.
The Importance of Customizable Coverage
The best off-road vehicle insurance policies let you customize your coverage to suit your specific needs. For example: Do you carry a lot of hunting or fishing gear? If so, make sure your insurance company has coverage options for that. Do you have valuable accessories added to your vehicle? Make sure they are covered at full replacement value.
Understand the Benefits of Unique Policy Features
When it comes to UTV and SxS insurance, having options is a good thing. Policy features that reduce your deductible over time or provide a brand-new off-road vehicle at no cost if yours can't be repaired can help you avoid unforeseen costs. With ATV and UTV insurance, it's also important to consider healthcare costs. Look for policies with options to cover your medical needs, including lost wages, just in case you need it.
Take Advantage of Premium Discounts/Bundling
Many providers will discount your SxS or ATV insurance policy when you add it to your existing auto or home insurance. More discounts may also be available by taking an off-road safety course, quoting in advance, joining an association and more—be sure to ask your insurer what's available for your unique situation.

Enjoy the Ride and the Peace of Mind
Honestly, nobody really wants to think about insurance until they need it. But a little time spent right now can help you protect you, your family and your favorite outdoor pastime—allowing you to enjoy every off-road moment to the fullest. Knowing you're protected can go a long way toward keeping things fun and memorable out there.
---
Article updated on 2/14/2022