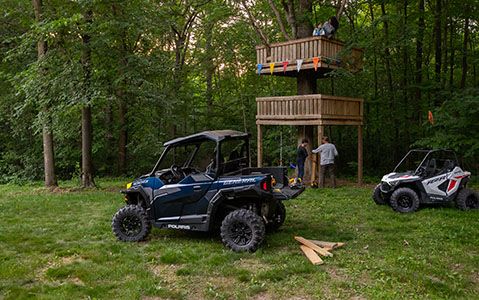 When it comes to being the class-leading adventure side-by-side, true performance is about more than just power.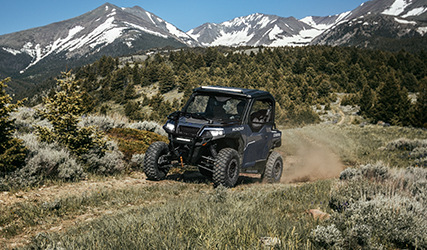 ADDED CAPABILITY FOR MAX FUN
Maximize the good times with a machine that won't call it quits. GENERAL rides on a performance-inspired chassis, roars to life with a 100 horsepower engine, and grips the ground with the fastest engaging all-wheel drive in all of off-roading.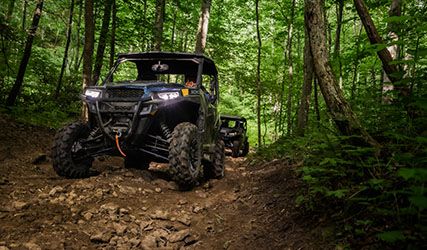 A full foot of class-leading clearance lets you float over obstacles and avoid damage to your machine while negotiating tough terrain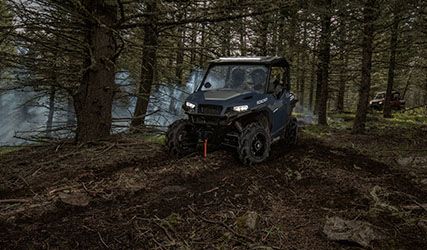 Stay on the trail long after the sun goes down — and shine a light on your basecamp after the ride — with ultra-bright, high-intensity LED headlights to help you see farther and more clearly. (Premium & Deluxe only)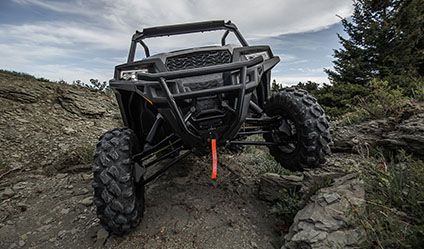 MORE GRIP WHERE IT MATTERS
Up to 14" aluminum rally wheels and 27" Maxxis Coronado tires give you improved traction and increased confidence on rough terrain. (Premium & Deluxe only)
A day of rolling over bumps, ruts, rocks and logs can really take a toll. But thanks to class-leading suspension, smooth and responsive power steering, and stabilizer bars that deliver superior handling, you can put harsh in the rearview mirror.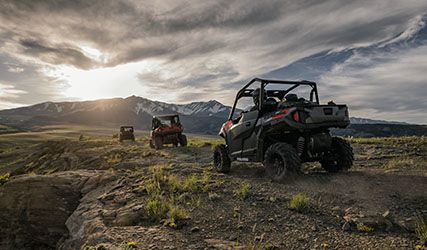 Longer is what makes a ride epic. And the longer your suspension travel, the longer you'll want to stay out on the trail. GENERAL helps you get more adventure out of your side-by-side with 12.25" travel up front and 13.2" in back.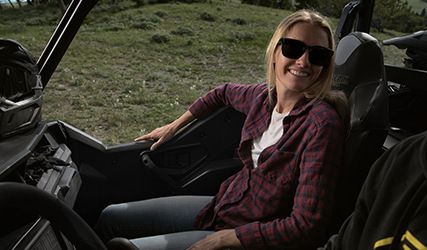 DESIGNED TO FIT EVERY RIDER
GENERAL is purpose-built to fit both the driver and rider with tilt steering, a bolstered and sliding driver's seat, and adjustable seat belt height to keep everyone more comfortable over miles of rough terrain.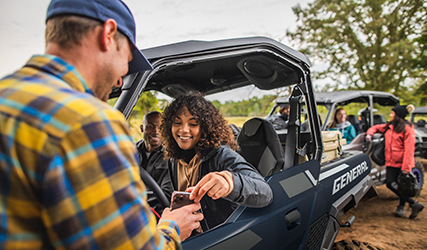 YOUR SOUNDTRACK TO ADVENTURE
Epic days on the trail are made even better when you bring your favorite music along for the ride. Rockford Fosgate Stage 1 audio is optimized and tuned for the trail. Includes PMX head unit and two dash-mounted speakers (standard on Deluxe model).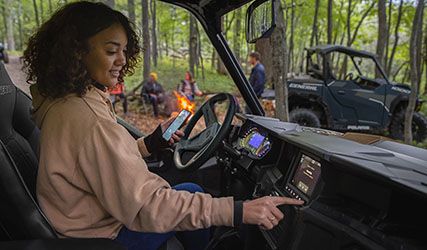 TAKE TECHNOLOGY FOR A RIDE
Keep track of your trail and your group with industry-exclusive Ride Command Edition. Off-road's most advanced tech features a 7" touchscreen display with configurable vehicle diagnostics, Bluetooth, cameras, GPS, and upgraded with winch auto-stop, plow mode and Rockford Fosgate optimized audio system.
GENERAL owners pride themselves on being ready for anything with a machine prepared for everything. From hauling to towing, winching to mowing, no side-by-side in the world is more versatile.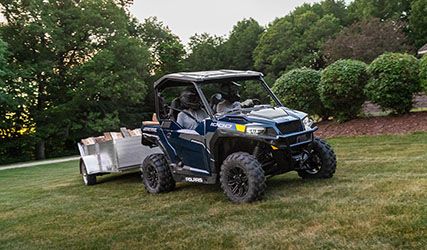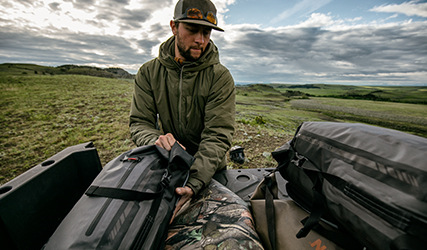 Be prepared with all the essentials for a long day of adventuring. A 600 lb dumping cargo box gives you the versatility to pack any gear you need for a successful overland adventure.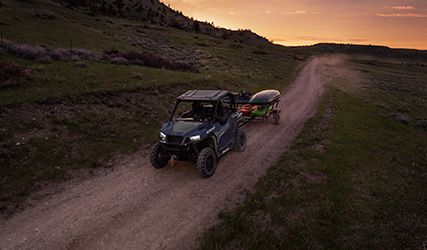 Whether you need to haul firewood or carry gear, drag logs or pull trailers, you can do it all with General's 1,500 lb tow capacity.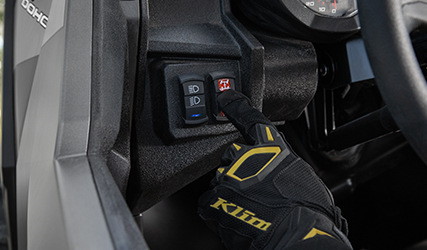 CHEW UP WORK, NOT YOUR LAWN
A dash-mounted switch instantly opens the rear differential to help protect your lawn from tire marks and enable tighter turns and increased maneuverability.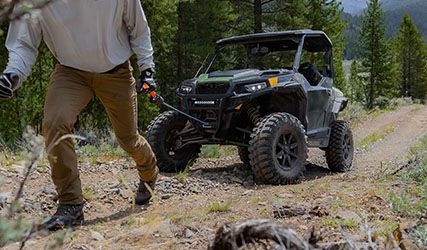 RECOVERY-READY PULLING POWER
Whether you need to clear a downed log or help a good friend out of a tight spot, the all-new Polaris HD Plus 4500-lb winch with new fairlead and upgraded synthetic rope can get it done.