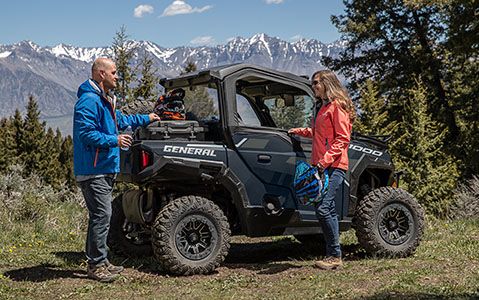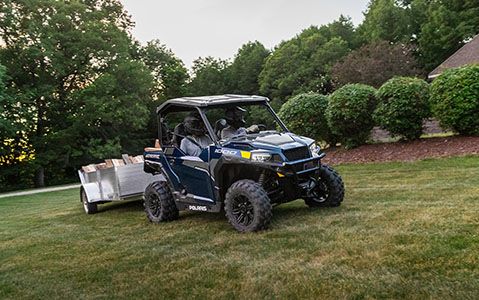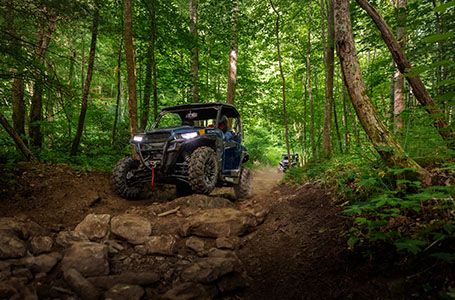 New paths are made for exploring. That's why GENERAL offers class-leading performance, like an ultra-responsive 100 horsepower engine, sport performance chassis, and true on-demand AWD.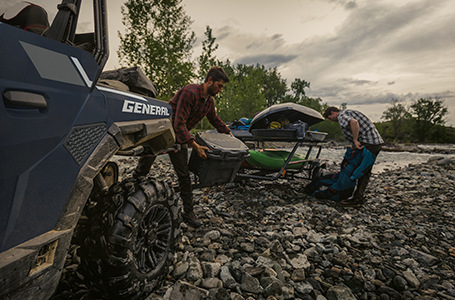 Versatility is the key to getting the most out of your machine. That's why you need a side-by-side that can do everything. GENERAL answers the call with a 600 lb dumping cargo box, 1,100 lb payload capacity, and the ability to effortlessly tow 1,500 lb.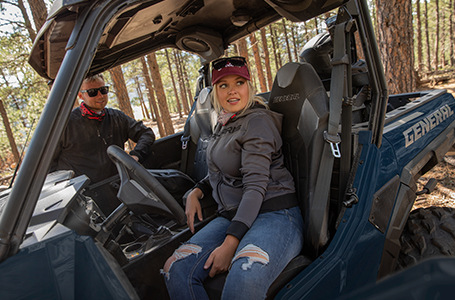 COMFORT FOR THE LONG HAUL
Spending the day riding trails is a whole lot of fun, and GENERAL offers the most comfortable ride of any adventure side-by-side so you arrive at your destination ready for what's next. Featuring class-leading suspension that makes quick work of bumps and ruts, smooth and responsive steering that delivers superior handling and bolstered bucket seats and improved rider ergonomics, GENERAL takes the edge off of all-day rides.
Personalize your premier off-road adventure with custom trim options and Polaris Engineered Accessories.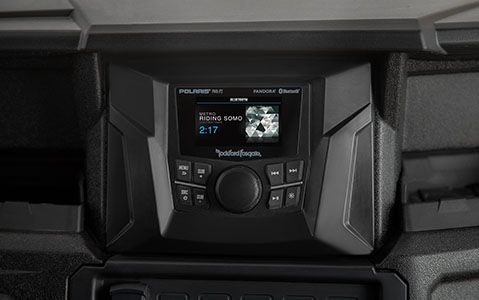 Stay Connected While Rocking Your Tunes
When you're trying to keep track of the trail and stay connected to your crew, let the industry's most advanced tech lend a hand. The RIDE COMMAND Edition features a 7" touchscreen display that maps the trail, tracks your group, and runs vehicle diagnostics even when there's no cell service. Includes Rockford Fosgate® Stage 3 audio optimized with a new custom tune ready for the off-road.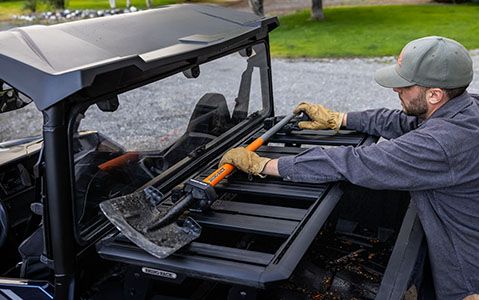 Polaris Engineered Accessories
The right gear matters when you're hot on the trail of all-out adventure. So when you're ready to make off-road's best side-by-side even more versatile, remember that Polaris offers the off-road's biggest and best collection of purpose-built accessories including new Rhino-Rack® storage accessories so you don't have to worry about leaving gear behind.