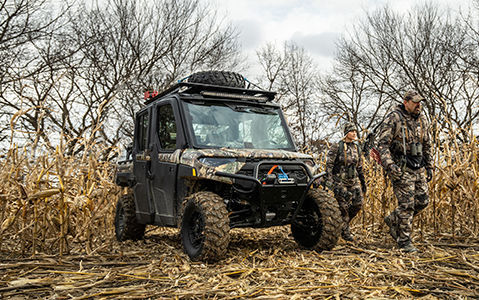 Episode 3: All Hands on Deck
Tony Vandemore shares what it takes to operate Habitat Flats, a business built around a passion that's become a top destination for waterfowl hunting.
The pursuit of a whitetail deer. It's a challenge of the largest proportions, one that takes patience and dedication. Witness Lee & Tiff Lakosky rise to the challenge as they showcase their passion and love for the hunt.
The hunting season never ends. Follow along in the off-season with Pat & Nicole Reeve, hosts of Driven TV on the Outdoor Channel, as they plant, seed and prepare their land for the biggest bucks.