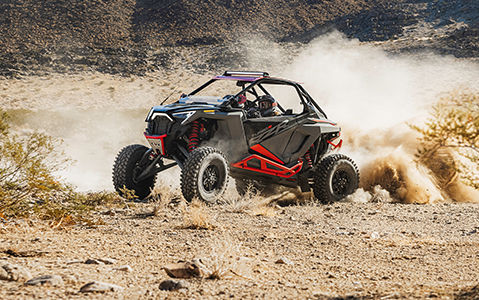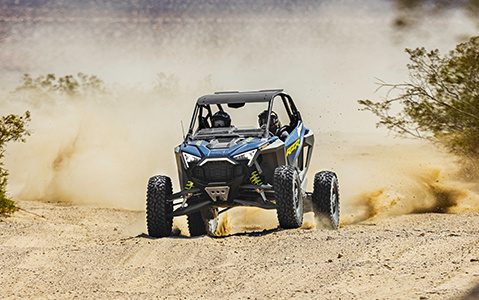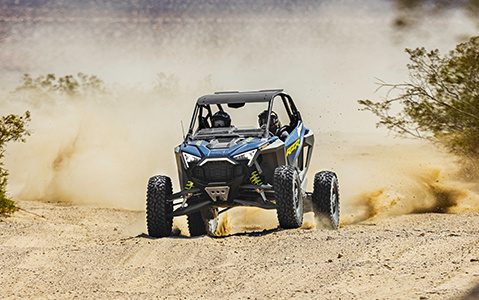 Thrilling Power. Rugged Strength.
You won't approach any off-road challenge the same again. The Turbo R sets the bar for performance side-by-sides. It's incredibly responsive, remarkably agile and ruggedly strong.
Create Your Dream RZR Turbo R
Place your order on this highly anticipated RZR.
Contact your dealer for more information on ordering and timelines.
Unmatched Capability. Unbeatable Performance.
Delivering next level power, strength and control right from the factory. The RZR Turbo R provides thrilling turbo-charged acceleration, maximum maneuverability and control and is built with rugged components to withstand the roughest terrain.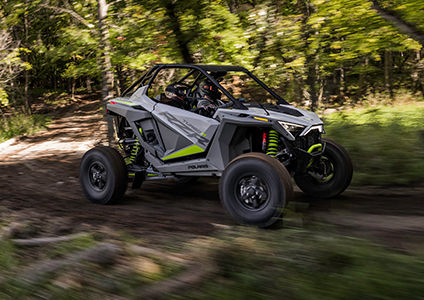 Power over dunes, trails and rocks effortlessly with a 181 HP turbo-charged engine that's proven to perform. Designed for instant corner-to-corner acceleration and offers more torque in low gear so you can take on any challenge.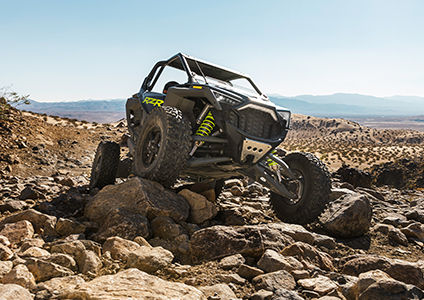 Taking on the most challenging off-road conditions requires extreme durability and the Turbo R delivers with a rigid one-piece chassis with huge boxed steel suspension.
From a stout 74" width for unbelievable stability to a massive 28" of usable travel and all-new DYNAMIX DV active suspension, the impressive stance and suspension of Turbo R give you the confidence to chase bigger thrills.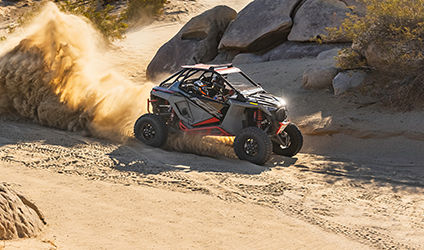 181-HP Turbo-Charged Engine
This 4-stroke DOHC twin-cylinder turbocharged beast with electronic fuel injection transfers all the power you want right to the ground, right when you need it. And if you want to take on the most technical terrain, Turbo R delivers a lower low gear giving you more torque to crawl over challenging terrain.
A one-piece chassis, boxed steel front a-arms and strengthened cage deliver unprecedented strength and durability, so you can take on the toughest terrain.​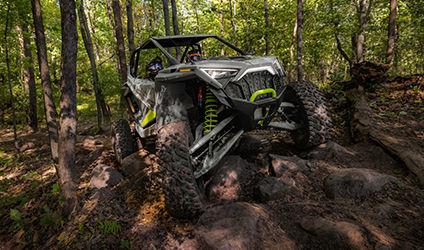 Massive 74" Stance and 28" Suspension Travel
The capability to own every off-road extreme. A wide stance paired with a massive 28" of useable travel made of boxed steel construction, and innovative geometry all work together for greater stability, confidence and control. To take your control to the next level, the all-new DYNAMIX DV active suspension will allow you to adjust suspension to every situation on the fly.
The Most Advanced Suspension Control
DYNAMIX DV is the next generation of the off-road's most advanced suspension control. Gathering data over 200 times per second and automatically adjusting each shock to keep you firmly planted. It's the only system smart enough to independently control compression and rebound and offers a more optimized ride and handling modes so you can change on the fly.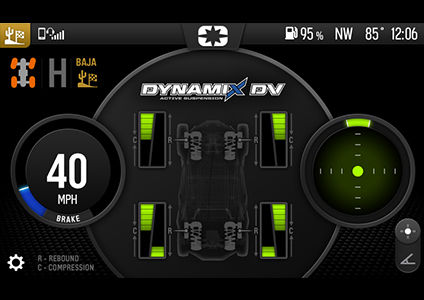 Coming up on a gnarly whoops run? Use Baja mode to get a high dynamic ride height, increased shock isolation and a nose-high pitch to help you float from crest to crest. It's the perfect set-up for when you want to hit it hard on the nastiest terrain the desert has to offer.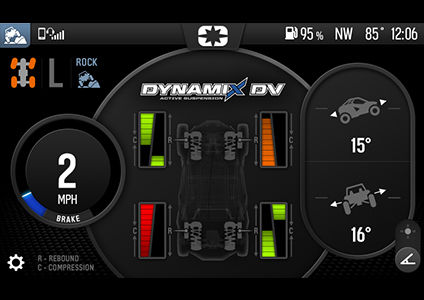 When it's time to crawl, Rock mode gives you the clearance and control to tackle the steep and deep. High compression damping maximizes ride height while low-speed angle damping improves pitch and roll stability, making sure Turbo R is always leaning into whatever you're trying to get up or over.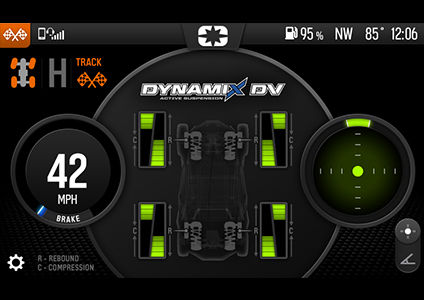 Power steering is set for increased steering input providing you with an immediate connection to the terrain, while the low flat stance is perfectly set up for twisty trails & desert hardpack.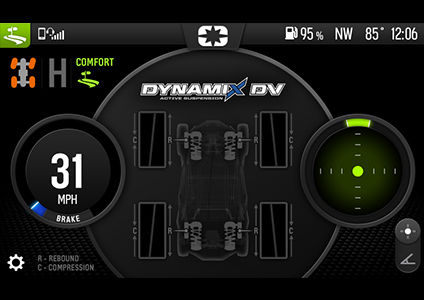 If you're out cruising with the family or sightseeing with friends, then you want the ultra-plush ride of Comfort mode. It lowers compression and rebound damping to maximize passenger comfort and turns up the power assist for effortless steering when you're out for a cruise.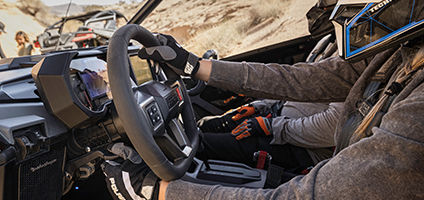 Precisely-Tuned Ergonomics
To drive like you mean it, you need everything right where it should be. Turbo R lets you dial in your perfect driving position, from fully reclined to comfortably upright. Plus, the tilting and telescoping steering wheel is always exactly where you want it.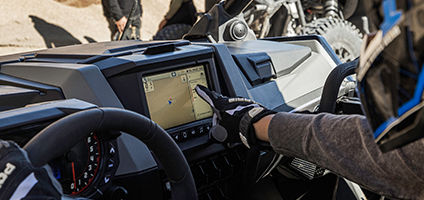 Touchscreen tech lets you wirelessly stream music, receive call and text alerts, and take control of the off-road's most sophisticated GPS. You can share routes in advance, track your group as they spread out, or blaze a digital trail for friends to follow.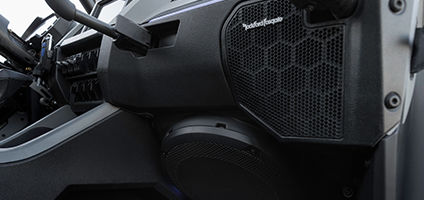 Rockford Fosgate® Premium Audio
Every adventure deserves a soundtrack. Make sure everybody can hear yours with a Rockford Fosgate® high-output sound system. It fills the cockpit with thumping sound that's perfectly tuned for off-road enjoyment.
RZR TURBO R VIRTUAL SHOWROOM
Step into the desert and check out the rider centric features and technology of the all-new RZR Turbo R.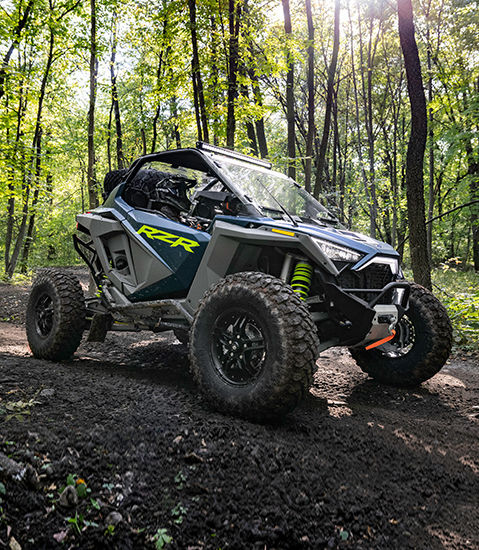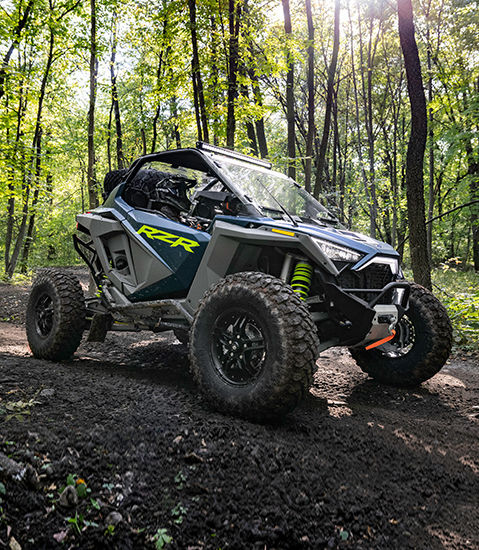 Completely customizeable. Totally ownable.
Customize your RZR Turbo R with a wide range of accessories including RIGID® light bars, kick-out rock sliders, pivoting spare tire holder, Rockford Fosgate® audio upgrades, extra storage and more. Or, choose from one of our three fully curated accessory collections built by our experts.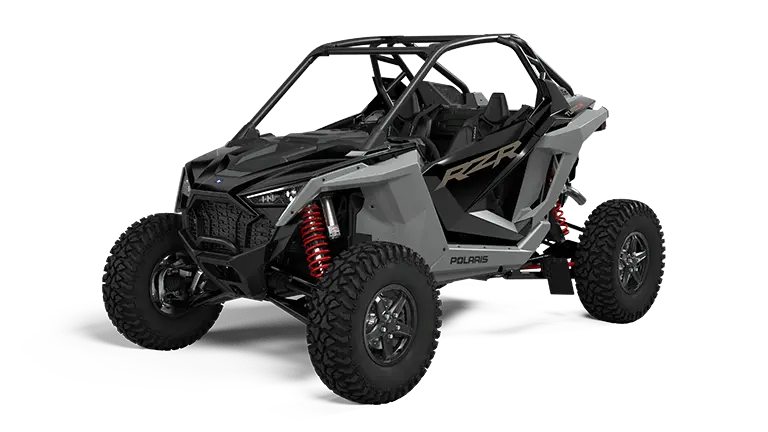 RZR Turbo R Sport
Starting at
$34,499
CA MSRP
Sets the standard in the wide-open performance category with an unprecedented combination of power, strength and control.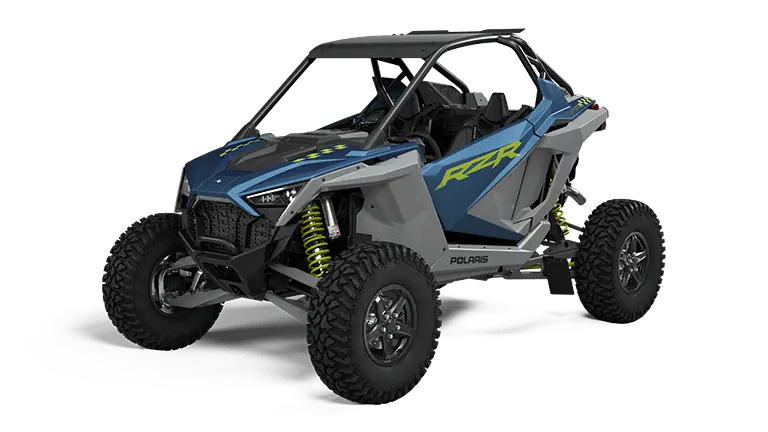 RZR Turbo R Premium
Starting at
$36,999
CA MSRP
Take it to the next level with the Premium trim featuring full doors, accent lighting and the option to add the RIDE COMMAND Package which includes RIDE COMMAND technology and Rockford Fosgate Premium Audio.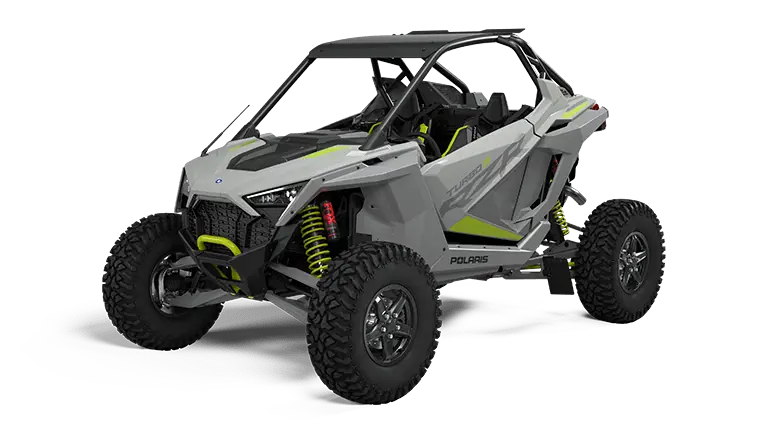 RZR Turbo R Ultimate
Starting at
$43,799
CA MSRP
Equipped with the industry's most intelligent suspension—DYNAMIX DV and FOX 3.0 Live Valve X2 Internal Bypass Shocks electronically adjustable shocks—the Turbo R Ultimate is ready for any terrain.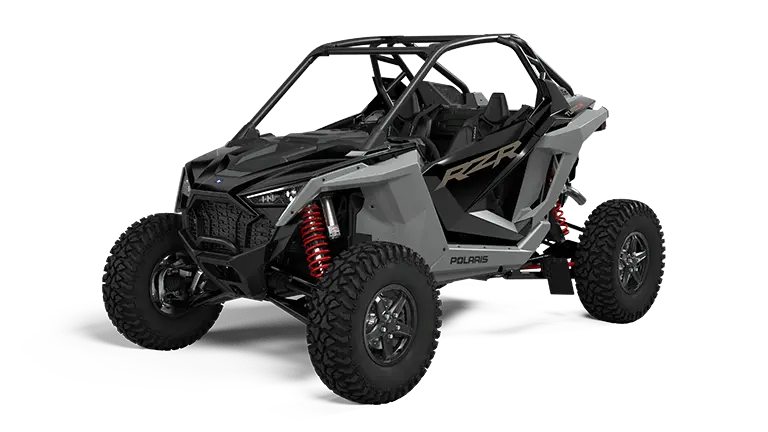 WIDTH

74"

HP

181

CLEARANCE

16"
RZR Turbo R Sport
Starting at
$34,499
CA MSRP
Options Cruiser Black
Includes
181 HP Turbo-Charged Engine
Walker Evans® 2.5" Velocity Needle Shocks
74" Stance and 28" Useable Travel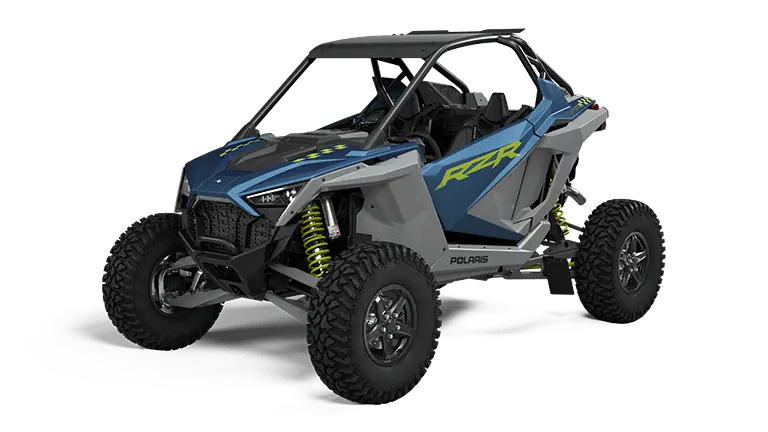 WIDTH

74"

HP

181

CLEARANCE

16"
RZR Turbo R Premium
Starting at
$36,999
CA MSRP
Options Blue Slate