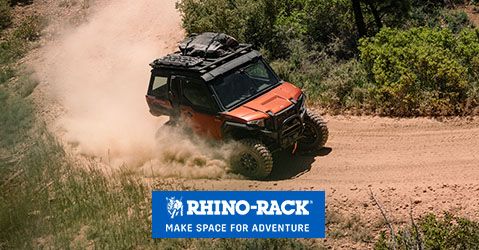 Rhino-Rack® Storage Solutions Exclusive for Polaris UTVs
Bring it All. Bring it On.
Introducing an industry exclusive — Rhino-Rack storage solutions designed specifically for Polaris UTVs. From opposite sides of the globe, some of the most capable machines in the off-road world meet a trusted outdoor adventure brand to deliver purpose-built roof racks, bed racks and accessories to help Polaris UTV users stay prepared for whatever the day may bring. Designed for perfect integration and tested to off-road standards, a Rhino-Rack-equipped UTV will help you get more storage capacity out of your machine — so you can carry whatever you want, wherever you want.
How it works for RANGER & Polaris XPEDITION
Go Where You Want. Bring What You Want.
Get the most out of your machine with superior-quality storage solutions designed by award-winning Rhino-Rack to help you customize your UTV for work, play, and everything in between.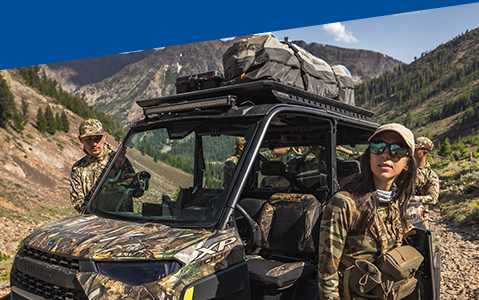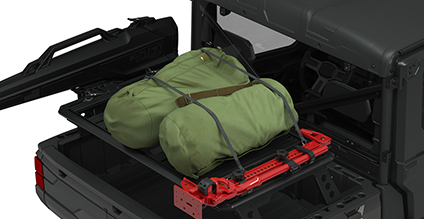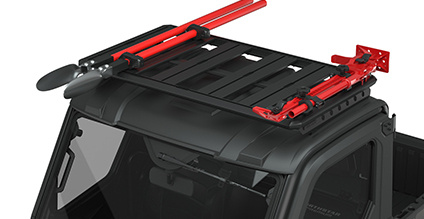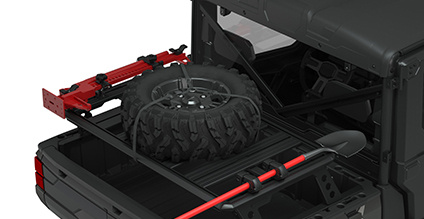 For decades, Rhino-Rack has designed and built award-winning racks, accessories and mounts to endure the most extreme uses and conditions. These superior-quality rust-resistant, welded modular racks and accessories are trail- and work-tested to tackle the toughest tasks and terrain. It's a great feeling to know that you don't have to choose what — or who — to leave behind.
Polaris and Rhino-Rack share a common belief — that inside every one of us is an efficient doer and a resourceful adventurer. That there's nothing better than getting way out there and tackling tough terrain and knocking tough tasks off the to-do list. Whether you're on the trail of work or play, Polaris and Rhino-Rack will help you stay prepared for whatever the day may bring.
Show Us How You Use Your Rhino-Rack with #MakeSpaceForAdventure