ENTER YOUR VEHICLE & SEE TOP-SELLING VEHICLE CARE PARTS
Select your vehicle to find top-selling maintenance products that are designed and tested for your ride.
GENERAL MAINTENANCE PRODUCTS
Maintain and repair your Polaris GENERAL. Access the maintenance schedule, lube specification chart, vehicle inspection checklist and more. Find the essentials you need for routine maintenance of your vehicle to keep you riding longer - including lubricants, belts, brake pads, filters and more.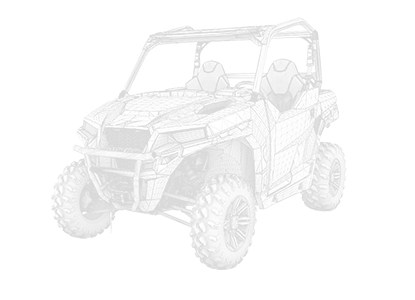 DIY MAINTENANCE TIPS FOR YOUR GENERAL
Learn how to work on your own ride from our own Polaris experts in our Off-Road Riders Guide. Find help for everything from routine maintenance to vehicle repairs. Watch How-To Videos and Tutorials Access to Professional Services and Resources Where to Get Quality Parts
How to Prepare for the Unexpected
GENERAL MAINTENANCE SCHEDULE
Not sure how often you should service your vehicle? Access important milestones for when to perform maintenance on your vehicle, from break-in maintenance to 36 months. Track and manage your vehicle's routine maintenance through My Garage in your Polaris account.
Engine Oil


Change



General Lubrication


All fittings, pivots, cables, etc.



Air Filter


Inspect & clean



Exhaust System


Inspect & clean
General Lubrication


All fittings, pivots, cables, etc.



Drive Belt


Inspect & adjust



Exhaust System


Inspect & clean
Engine Oil


Change



Drive Belt


Inspect & adjust



Transmission Fluid


Change



Exhaust System


Inspect & clean
Engine Oil


Change



Battery


Test, clean, & check fluid level



Drive Belt


Inspect & adjust



Tires


Inspect condition and pressure



Exhaust System


Inspect & clean
Engine Oil


Change



Brake Pads & Fluid


Inspect & clean - replace brake fluid



Spark Plugs


Inspect



Air Filter


Inspect & replace as needed



Exhaust System


Inspect & clean
Engine Oil


Change



Battery


Test, clean, & check fluid level



Drive Belt


Inspect & adjust



General Lubrication


All fittings, pivots, cables, etc.



Exhaust System


Inspect & clean
Engine Oil


Change



Air Filter


Inspect & replace as needed



Gearcase & Transmission


Replace Fluids



Exhaust System


Inspect & clean