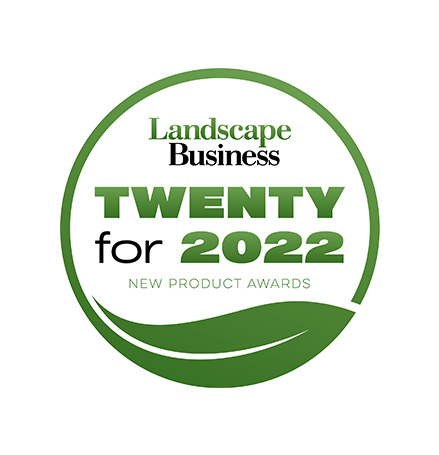 Polaris Pro XD Mid-Size Named A Landscape Business Twenty for 2022 New Product Winner
Polaris Commercial is thrilled to announce the Polaris Pro XD Mid-Size UTV was named a Twenty for 2022 New Product Award Winner from Landscape Business. The award recognizes products in the commercial landscape and irrigation markets, and the top 20 are selected due to their innovation, customer appeal and application within the industry.
Landscape Business (formerly Landscape & Irrigation) has been a trusted industry resource for nearly 45 years, providing information on the latest techniques and solutions that ensure landscape and irrigation professionals can run their businesses in the most profitable and efficient way possible.
"Landscape and irrigation professionals face an increasing number of challenges in today's market," said John Kmitta, associate publisher and editorial brand director of Landscape Business. "Each of the Twenty for 2022 New Product Award winners exhibit the innovation needed to help industry professionals tackle those challenges and be successful in 2022 and beyond."
Introduced in October 2021, the Polaris Pro XD Mid-Size is a compact work UTV designed for modest payloads and tighter spaces while maintaining the same standards for durability, safety and comfort the original Pro XD Full-Size vehicle is known for. With two and four-seat versions, a capable 500-lb cargo bed and the ability for all-terrain and all-weather utility, the Pro XD Mid-Size is for work across a variety of industries and applications. Whether you need to move your work crew through a jobsite or haul landscaping materials across a park, the Pro XD can virtually do it all.
"With all our products, we are laser focused on engineering for our customers. By doing so with the Pro XD Mid-Size, we can deliver value to customers that don't need to haul 1,000 lbs. in a cargo bed, but still want a heavy-duty driveline, durable components, and vehicle fault alarms," said Aaron Stegemann, vice president, Polaris Commercial. "We are incredibly honored to be recognized for this commitment to our customers, and for our design and engineering expertise that allows us to continue to deliver the best UTVs available for the entire work UTV market."
Built to withstand tough duty cycles and daily worksite use, the Pro XD line-up boasts durability, serviceability and safety features that differentiate it from other work UTVs. The mid-sized model takes the same purpose-built features that work customers value in the Pro XD Full-Size and delivers them in a more compact profile and at a lower price point. Additionally, the smaller footprint allows for easier access to narrow spaces, offering greater maneuverability, flexibility and efficiency – while maintaining a 200-hour service interval for longer uptime.
Learn more about the Pro XD Mid-Size UTV. A full list of the Twenty for 2022 New Product Award Winners from Landscape Business can be found here: https://bit.ly/Twentyfor2022.