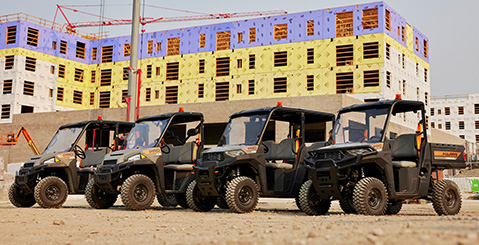 Become a Team Player with Polaris Pro XD
For over a decade, Polaris Fleet and Rentals has supported national businesses across the United States and Canada. Polaris Fleet and Rentals makes it easy to acquire the industry-leading Pro XD vehicles to improve your business. Whether it's a fleet of 2 or 2,000, see how the Pro XD can help your operations today - our track record speaks for itself.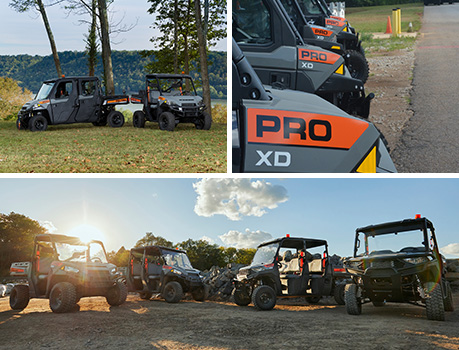 Features to Keep Your Fleet in the Field
The Polaris Pro XD thrives within the Fleet & Rental industry. With six different configurations to match your business, operator warnings that keep you aware of overall vehicle health, the Pro XD is designed to keep your team working in 4WD.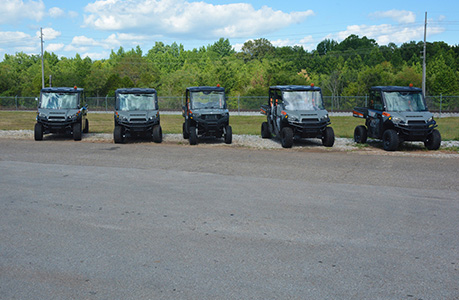 Six Different Configurations to Meet Your Fleet Needs
The Pro XD comes in six different configurations to meet your business strategy. The compact, Pro XD Mid-Size work UTV was designed for a lighter footprint and more manuerability within the work environment. The Full-Size Pro XD comes in both gas and diesel options, allowing for increased performance on those heavy-duty jobs.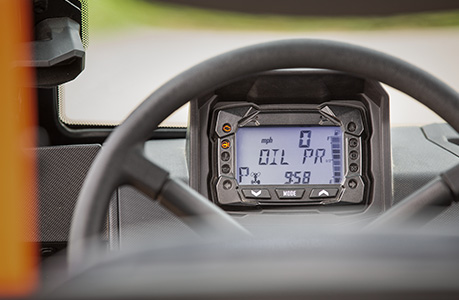 Operator Warnings that Keep You on Schedule
All models come standard with specific operator warnings that inform you on important vehicle services without overloading your dashboard. The Pro XD tells you the necessities- Low Oil Pressure Warning Light, Belt Slip Indicator, Engine Overheat Warning Light, and Parking Break Indicator, so you'not overwhelemed with constant indication lights.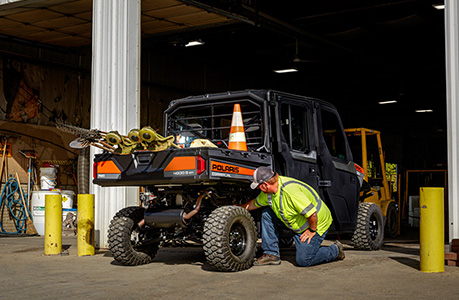 Easy Serviceability That Keeps You on the Job and Out of the Shop
Pro XD is designed to withstand tough work conditions and usage over time. Up to 200-hour maintenance intervals calls for less in-field maintenance and reduced service costs, as well as quick access serviceability without lifting bed or removing panals. Pro XD also comes with four common-sized tires for easy replacement when needed.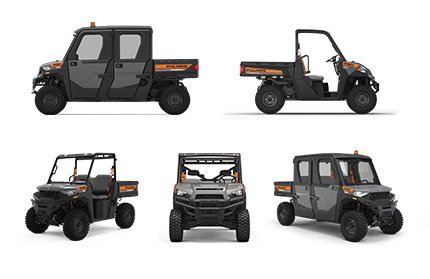 Find the Right Vehicle to Fit Your Needs
Narrow down our lineup of models and compare up to 3 vehicles at a time.