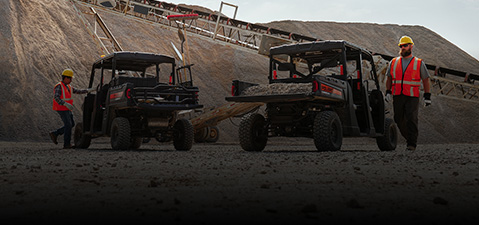 Always Have the Latest and Greatest
With a fair market value lease, you can easily upgrade to the best, new technologies at the end of your lease, and ensure maximum productivity

Preserve Working Capital and Cash Flow for Other Operating Needs
Forget about big up-front purchases! We help you work around budget constraints with lower monthly payments which may preserve your credit line so you can get cash for other areas of your business.

Acquire Equipment for Immediate Use
Why wait? Get Polaris vehicles and accessories, and put them to use right away.

Consolidate Equipment and Maintenance Into One Predictable Payment
Combine equipment, parts and accessories into one convenient, predictable payment. It can be tailored to your business with monthly, quarterly, deferred, step, seasonal or extended terms.
Your Primary Interest Is:

Benefits

Included

Rent to Own

Own equipment at the end of the term
Lowest monthly payment
Maximize uptime and minimize maintenance
Manage cash flow and credit lines
Your Primary Interest Is:

Benefits

Included

Cash Flow

Upgrade equipment every few years

Low monthly payment

Maximize uptime and minimize maintenance

Have no obligation to purchase equipment at the end of the term