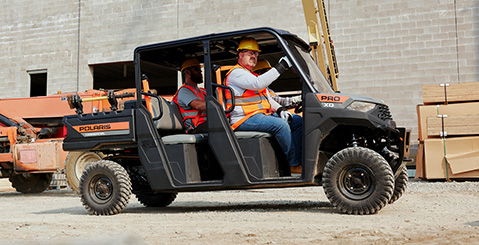 Vehicle breakdowns can make a jobsite stop in its tracks. See how contractors have benefited from the reliable Pro XD on the jobsite by minimizing downtime. The Polaris Pro XD contains market-leading durability, so you can focus on what really matters - the project at hand.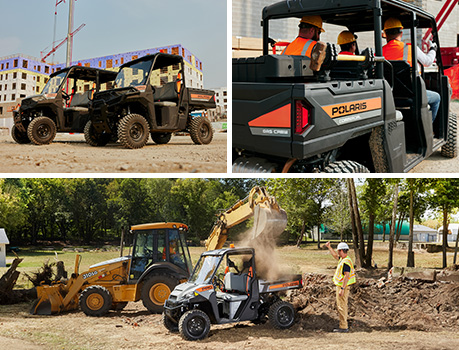 Durability to Handle the Toughest Job Conditions
Polaris Commercial prides itself on creating a durable and reliable tool to help businesses increase worksite productivity, regardless of the conditions. Both Pro XD Mid-Size and Full-Size models offer industry-leading durability to do what they were designed to do --- work.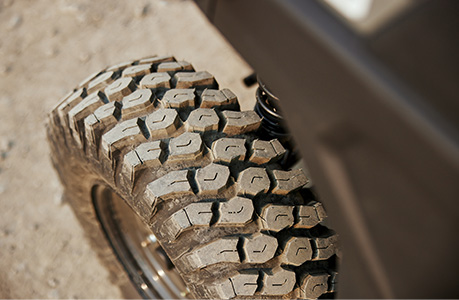 Highest Tire Ply Rating in the Industry
The flat profile of the Pro XD tires allows for even wear on harder construction surfaces. Tightly spaced lugs allow for increased protection against job site hazards like nails and screws. Even if you do run across such unseen debris, our 8-ply rating means they would have to puncture through 8 layers of strong, truck tire compound, making sure you spend more time on the job and less time in the shop.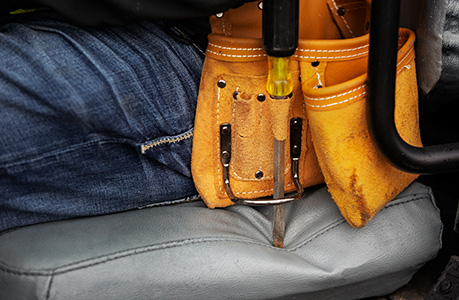 Durability is in our DNA. All Pro XD models come standard with Kevlar®-backed vinyl seats, reducing tears and punctures so you don't have to be careful while hauling around tools that are needed to get the job done.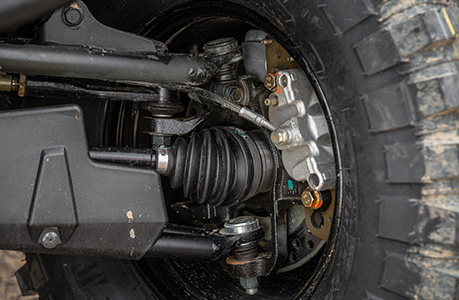 Reinforced Driveline Components
Pro XD comes standard with durable driveline components to last longer within rugged environments. A heavy-duty driveshaft and reinforced CVT boots and wheel bearings separate the Pro XD from other contenders, making it the most durable product in the market.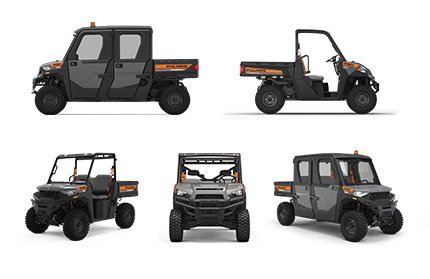 Find the Right Vehicle to Fit Your Needs
Narrow down our lineup of models and compare up to 3 vehicles at a time.
Kevlar® is a registered trademark of DUPONT SAFETY & CONSTRUCTION, INC.