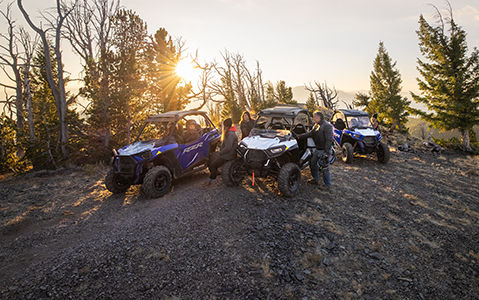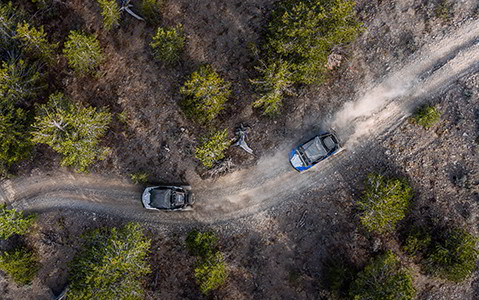 With a narrow stance to fit in tight spots and a fast engaging all-wheel drive to choose your line through tough trails, you can explore more of the outdoors. Become one with the trail with agility to carve corners and quick acceleration, and never worry about slowing down with toughness to get through challenging trails.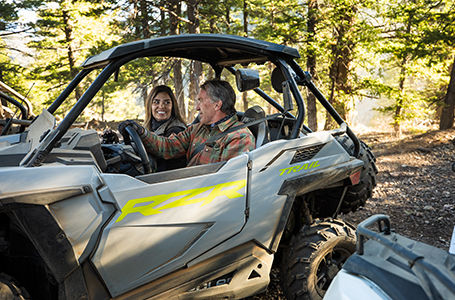 With RZR Trail, the fun never stops thanks to an untouchable combination of comfort features. The improved cockpit ergonomics like the adjusted steering wheel position for a more relaxed ride posture, and full-doors keep you out on the trails longer.
Lead your group on trails less traveled and crank up the good times. The new RZR Trail is available with industry-leading RIDE COMMAND technology, factory-installed audio, advanced LED lighting, and quick and easy accessory integration.
Outfit your RZR Trail to conquer a day on the trails with a selection of factory-engineered accessories that add capability, protection, and performance.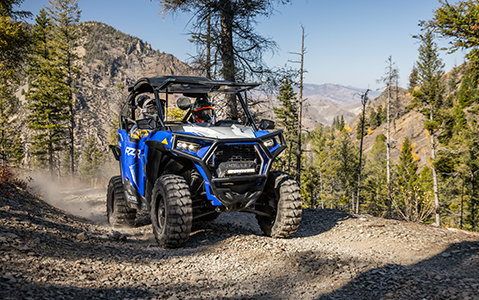 Easily customize your RZR Trail with accessories from our Trail Collections, expertly selected and covering basic must-haves to premium essentials.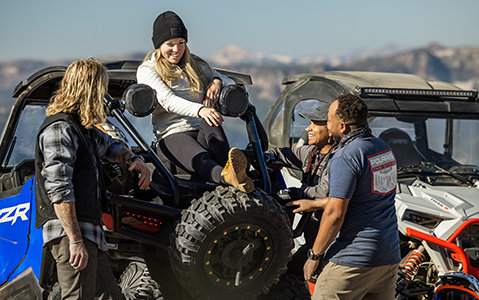 Polaris Engineered Accessories
Explore our Polaris Engineered Accessories to build your cab, add storage, protection, or lighting.
Sorry, we couldn't find that location.
{{ wholegood.name }}
Starting at
{{ wholegood.price }}
CA MSRP
Closest Dealer with Inventory
{{ wholegood.dealer?.distance}} km
{{ wholegood.dealer?.businessName }}
{{ wholegood.dealer?.city }}, {{ wholegood.dealer?.region }}, {{ wholegood.dealer?.postalCode }}
{{ wholegood.dealer?.phone }}