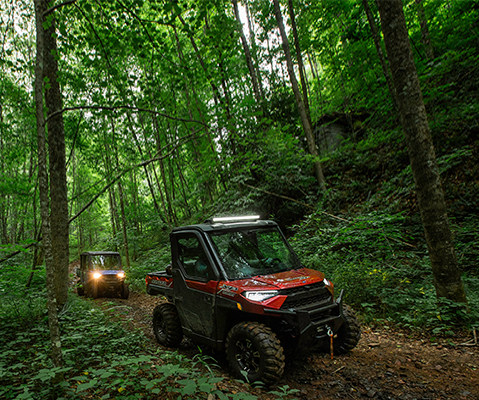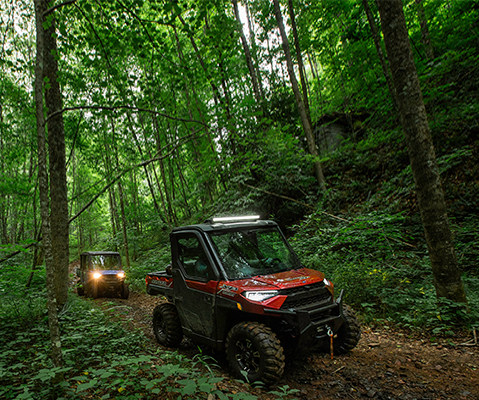 Gear up to get after spring
When it's go time, make sure your RANGER is ready to hit the dirt. With spring nearly here, it's the perfect time to put in a little pre-season prep. Whether you've been riding all year or waiting out the winter weather, make sure you and your vehicle are geared up for spring riding and to get all your spring chores done.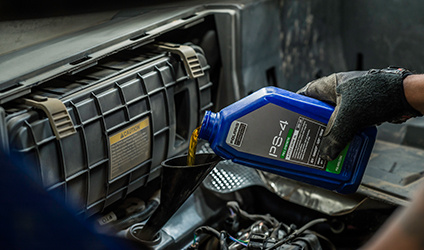 A well-maintained ride is ready for everything
Spring is a great time to perform routine maintenance that can extend the life of your vehicle and avoid unexpected downtime. Be sure to use Polaris Engineered parts and lubricants, they are designed and tested by the engineers that build your vehicle. Always follow the maintenance schedule in your owner's manual. Learn More
Tips to get your Ranger ready to ride
Before every off-road job or adventure, look your vehicle over to ensure everything is as it should be. You don't want to encounter an issue while on the trails or in the field. To learn what the experts look for right before they ride, watch this video.
Supplies for the season. Keep you garage stocked with items like an extra belt, spark plugs and a tire to ensure you're always ready to get out there.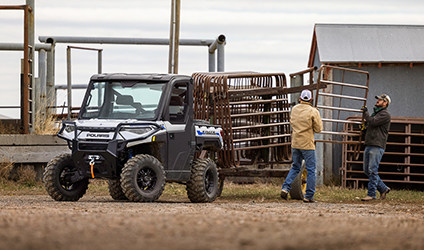 Take on spring cleanup with the right accessories
There's no shortage of work in the spring. Get Ready Now.
From additional storage to help you take every tool you need along to hitches and hauling tools for moving dirt, we have everything you need to maintain your yard and tackle springing cleaning projects right.
Shop featured accessories
Outfit your RANGER to be a hunting, hauling, camping, fishing, plowing, landscaping and trail-riding machine with one of the industry's most expansive and interchangeable accessory collections. Get inspired by the Pros with browsing their custom curated accessory collections.