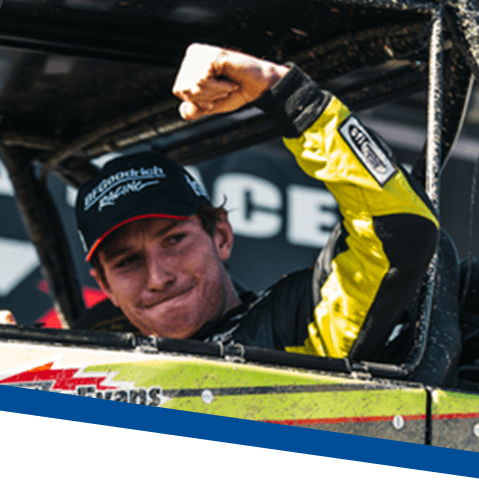 RACES: King Of The Hammers
If Mitch Guthrie Jr.'s father is known as the "king" of the famed King of the Hammers (KOH) race, then let us introduce you to the prince. Growing up in the larger than life shadows of his father, Mitch Jr., or "Mitchie" as he has become known amongst the close-knit off-road racing community, has a passion for off-road racing that burns so deep its almost unfair for those who line-up against him. Like a sponge, Mitch Jr. soaked up his racing knowledge and acumen from his father, who year-after-year has been the odds-on favorite to win the UTV class at KOH. That is until Mitch Jr. become the first back-to-back King of the Hammers champion since his father, winning the race in 2018 and 2019. Dubbed the "total package" by those that know him best, Mitch Jr. has learned from his father how to deal with the pressure and adversity of professional side-by-side racing, while keep his foot firmly matted on his way to victory. To go along with his two King of the Hammer championships, young Mitch has also captured multiple UTV World Championship, the 2017 Baja 1000, multiple Mint 400's and the 2019 BITD Pro Class Championship. At just 23-years-old, there is no doubt, plenty more victories and championships are in store for the Guthrie mantle.
Mitch Guthrie Jr. was a student of one of the greatest off-road racers ever…there was little doubt he would eventually become the teacher.