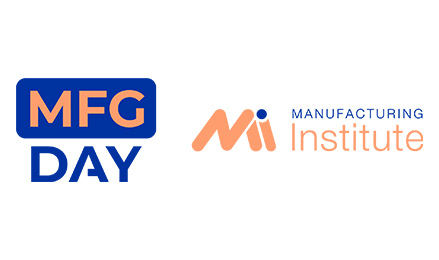 Polaris To Celebrate Manufacturing Day 2020 As Official Sponsor
The day, organized by The Manufacturing Institute, recognizes the importance of modern manufacturing and inspires the next generation of talent nationwide
(MEDINA, MN) September 24, 2020 - Polaris Inc., the global leader in powersports, today announced its participation as an official sponsor of Manufacturing (MFG) Day 2020, a flagship initiative of the Manufacturing Institute which serves as the workforce development and education partner of the National Association of Manufacturers. With October recognized as National Manufacturing Month, the annual MFG Day event is held the first Friday of October, with this year's event taking place on Friday, October 2. As an official MFG Day sponsor and a leading U.S. manufacturer, Polaris joins thousands of companies and educational institutions around the nation celebrating and showcasing modern manufacturing and the incredible career opportunities made possible by the manufacturing industry.
"Polaris has a rich history in manufacturing, and its common theme is delivering value for our customers. Whether for work or play, on trails or farms or waterways, we encourage people to be outdoors and Think Outside," said Polaris Chairman and Chief Executive Officer Scott Wine. We can deliver on that premise because of our thousands of dedicated and skilled employees who engineer, design and build our vehicles. From our very first plant in Roseau, MN to our newest facility in Huntsville, AL, Polaris encapsulates the story of American manufacturing and we are proud to support and celebrate MFG Day 2020. We hope that our support for this day excites the next generation about the terrific opportunities a future in manufacturing can provide."
Due to the unique challenges this year presents, MFG Day 2020 is going virtual with activations helping connect participants across the country. Through digital and social content, Polaris will showcase its American manufacturing operations, including use of an interactive 3-D Virtual Tour of its manufacturing facility in Roseau, and highlight the employees that help bring its vehicles to life. Roseau is significant to the Polaris story as it is where the company was originally founded in 1954, demonstrating the important connection manufacturers play in the lives of the communities where they operate and serve.
"This year's MFG Day is a uniquely powerful opportunity to bring awareness to the high-paying, rewarding and meaningful career opportunities in our industry," said Carolyn Lee, Manufacturing Institute's executive director. "Across the country, manufacturers are saying, 'Creators Wanted.' We have hundreds of thousands of jobs to fill—and will have millions more over the coming decades. MFG Day will open minds to what's possible with a modern manufacturing career."
Polaris is one of those manufacturers looking for 'Creators' to join the team. With record demand for its products, Polaris' manufacturing facilities are searching for qualified candidates interested in becoming a part of the Polaris team. Career opportunities are available at multiple locations, including Anaheim, CA; Battle Ground, WA; Elkhart, IN (Bennington); Elkhart (Highwater); Huntsville, AL; Monticello, MN; Osceola, WI; and Roseau, MN. More information on current openings also can be found at polaris.com/careers.
Since its founding in 2012, MFG Day has been the keystone manufacturing education and awareness day that gives manufacturers the unique opportunity to address the skills gap, connect with future generations of talent, reframe the public perception of what modern manufacturing is and ensure the ongoing prosperity of the industry as a whole.
About Polaris
As the global leader in Powersports, Polaris Inc. (NYSE: PII) pioneers product breakthroughs and enriching experiences and services that have invited people to discover the joy of being outdoors since our founding in 1954. With annual 2019 sales of $6.8 billion, Polaris' high-quality product line-up includes the Polaris RANGER®, RZR® and Polaris GENERAL™ side-by-side off-road vehicles; Sportsman® all-terrain off-road vehicles; Indian Motorcycle® mid-size and heavyweight motorcycles; Slingshot® moto-roadsters; snowmobiles; and deck, cruiser and pontoon boats, including industry-leading Bennington pontoons. Polaris enhances the riding experience with parts, garments, and accessories, along with a growing aftermarket portfolio, including Transamerican Auto Parts. Polaris' presence in adjacent markets includes military and commercial off-road vehicles, quadricycles, and electric vehicles. Proudly headquartered in Minnesota, Polaris serves more than 100 countries across the globe. www.polaris.com
About Manufacturing Institute
The Manufacturing Institute grows and supports the manufacturing industry's skilled workers for the advancement of modern manufacturing. The MI's diverse initiatives support all American workers and emerging workers, including women, veterans and students, through skills training programs, community building and career growth. As the workforce and education partner of the National Association of Manufacturers, the MI is a trusted adviser to manufacturers, equipping them with resources necessary to solve the industry's toughest challenges. For more information, please visit creatorswanted.org/mfgday