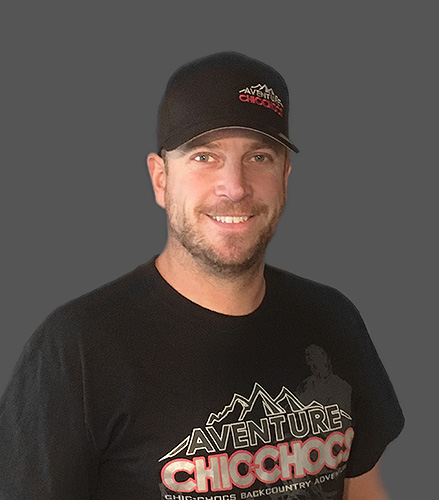 DOB: April 23rd, 1986
Age: 37
Hometown: Mont Saint-Hilaire, Québec, Canada
Career Start: 2007
Jonathan began riding at the age of six as a passenger with his dad and as soon as he was strong enough to pull the rope, he took the sled out on the river behind his house. He rides because of the adrenaline rush and the freedom of the backcountry. Backcountry riding lets him push his own limits, know himself better, and be outside. Snowmobiling is both Jonathan's passion and profession. He plans to continue growing Aventure Chic-Chocs to inspire and teach others how to ride better and safer. Quick Facts and Achievements
• Enjoys Time with Friends
• Passion for Freediving and Spearfishing
• Enjoys Boating and Surfing
• First Person to Start Guiding and Teaching The Sport of Backcountry Snowmobiling in Quebec/Chic Chocs Mountains
• Helped Raise The Standards of Snowmobile Guiding in Quebec
• Certified guide for Mont Groulx and Chic-Chocs Mountains
• Certified Remote First Responder and Level 1 Avalanche Safety
"This is your life. Make it beautiful"
"This is your life. Make it beautiful"