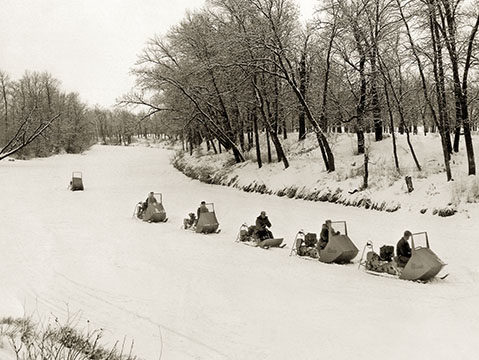 The Polaris spirit can be traced back to co-founders Edgar Hetteen, his younger brother Allan and his close friend David Johnson. The hard-working trio started the forerunner of Polaris—Hetteen Hoist & Derrick—in 1945 in tiny Roseau, Minnesota. With World War II raging and metal scarce, their skill at repairing farm machinery quickly earned them loyal customers.
But it was their pioneering approach to finding a better way to get to remote hunting shacks in deep snow that earned them a place in history: Our co-founders developed an early snowmobile in 1955. To prove the vehicles weren't just frivolous toys, Edgar and three friends embarked on a 1,200-mile journey across the Alaskan wilderness to demonstrate the vehicle's durability. They lugged 900 pounds of provisions on toboggans and endured minus-40 degree temperatures to complete the journey in 21 days.
Their determination paid off. The machines became so popular that Polaris began manufacturing snowmobiles exclusively.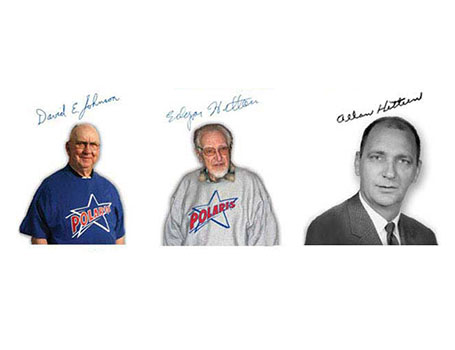 Polaris employees created the first Polaris snowmobile in late 1955
The "Sno-Traveler" provided reliable winter transportation for people and cargo
Lighter, shorter, narrower sleds introduced: The Mustang and Colt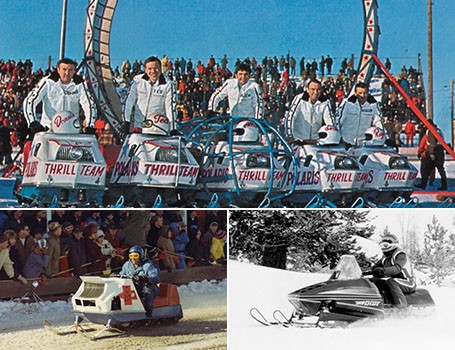 The TX Series is introduced - synonymous for "high-performance"
Polaris Thrill Team performed stunts and feats at races and winter carnivals
The evolution of Polaris Snow takes a leap with the first Indy sled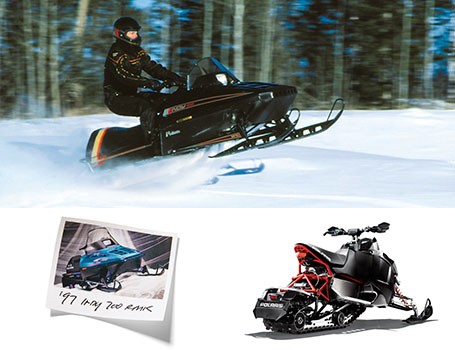 "Most Significant Snowmobile of the 1980s" - The Indy 500 is born
Models SKS – Snow King Specials – and famous RMKs – Rocky Mountain Kings
Game Changer: The 2010 Polaris PRO-RIDE RUSH is introduced and throughout the next few years is expanded into 20 different models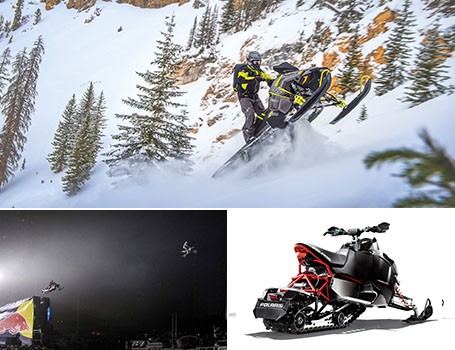 Levi LaVallee successfully landed a world record 412.5-foot jump
INDY® family grows with new engine choices; an 800 Cleanfire® and a 550 fan engine
The next generation of Trail & Crossover sleds arrives with the introduction of AXYS. The next year AXYS will expand into the World's Best Mountain Sled and the SKS returns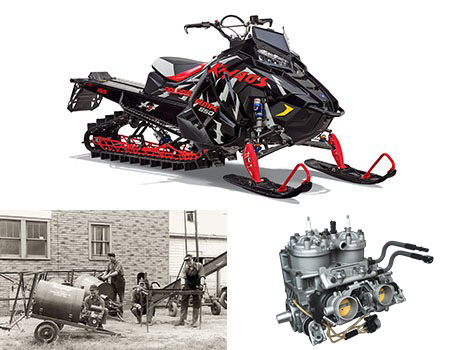 Introducing the SnowCheck exclusive 850 Patriot engine - the most powerful snowmobile engine ever built by Polaris
RMK expands to include the RMK® KHAOS® and the sled for the newest mountain riders the RMK® EVO
The new 650 Patriot engine is launched delivering class-leading durability, efficiency and acceleration
The MATRYX Platform is introduced, giving riders effortless control in any conditions.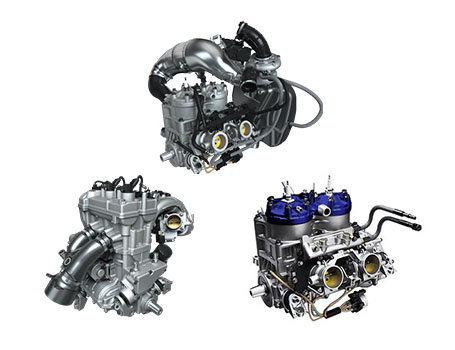 The revolutionary Patriot Boost launches, giving riders more power from sea level to mountain peaks. The turbocharged heart of the factory mod engine family.
Based on the proven Polaris ProStar architecture, the new 4-stroke ProStar S4 is launched, delivering reliability, easy ownership, and spirited Polaris performance.
The Factory Mod engine family expands with the big bore Patriot 9R. Delivering race-mod response and lightweight power as the most powerful naturally aspirated engine Polaris has ever built.
Polaris snowmobile developers are passionate riders. And like the original Polaris employees when they watched sled No. 1 make its maiden run, they're always seeking innovative ways to make the Polaris ride even better