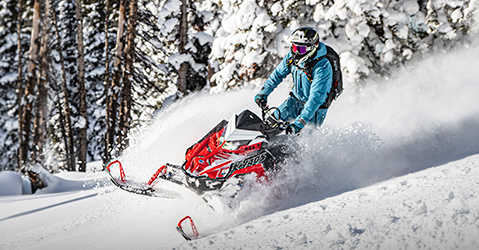 Personalized Information with Polaris Account
Create or log in to your account to manage your vehicle(s) and gain direct access to the following information:
Vehicle Profile & Specs
Maintenance Records & Recommendations
Manuals, Warranty & Vehicle 101
Recent Rides, Ride Planning & Maps
Recalls & Safety Bulletins
Online Purchases & Vehicle Builds History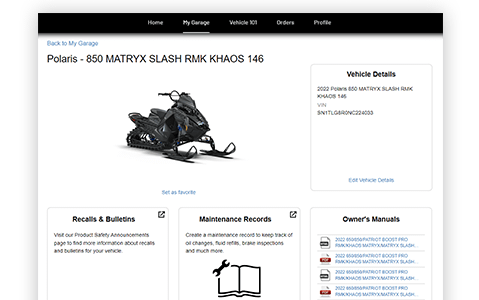 Use the correct techniques when riding, performing maintenance, and installing accessories on your sled. Our how-to videos give step-by-step instructions for common tasks.
Frequently Asked Questions

How do I find the VIN on my Snowmobile?
You can find your snowmobile's unique Vehicle Identification Number on the right side of the tunnel. With that number, you can access information about your sled.

How do I find information about factory and extended warranties?
You can access factory warranty information through the VIN search tool. You can extend the warranty by purchasing the Polaris® Protection Plan which can be transferred if you sell your snowmobile.
Stay up-to-date on the proper usage of your snowmobile and accessories. Find more articles in the Help Center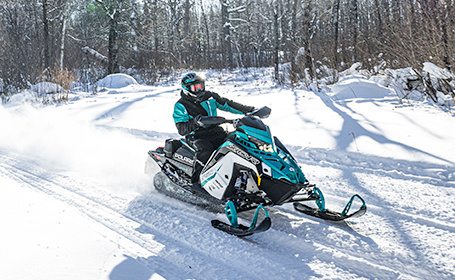 Customizing Your Suspension Setup on Matryx Trail Models
Find the perfect fit for your riding style.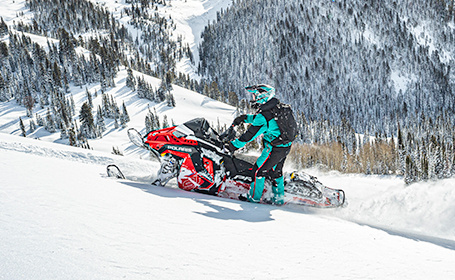 Riding, maintenance, safety and gear tips - If you're taking up mountain and deep snow riding, here are a few things you should know.