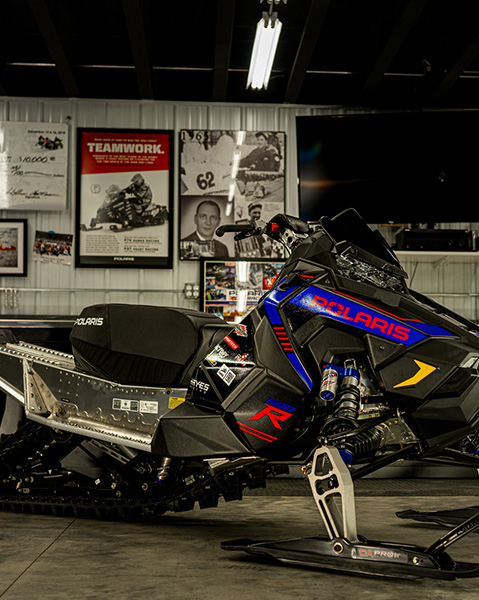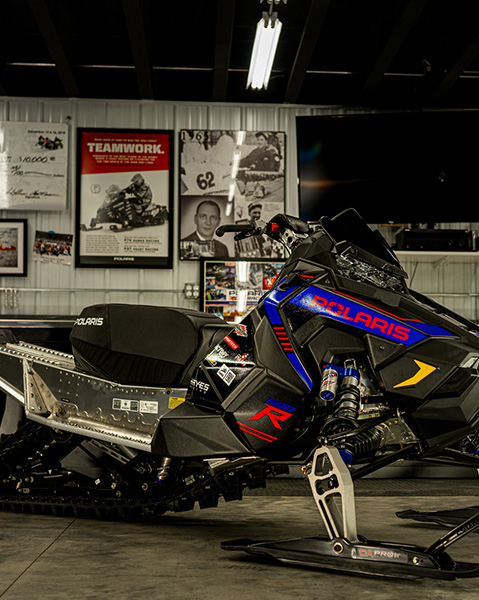 BUILT TO PUSH THE LIMITS OF RACING
Team Polaris is pushing racing to the limit. The 2024 Polaris 600R was built to match.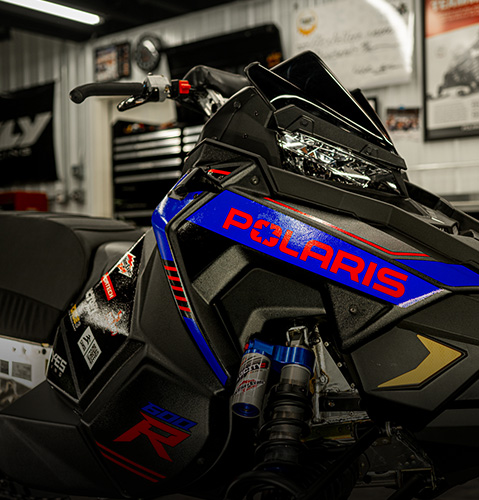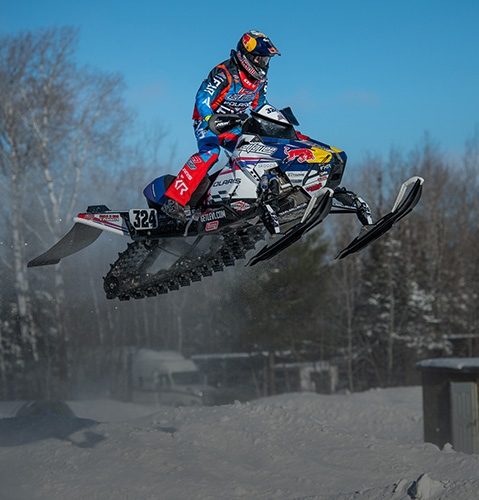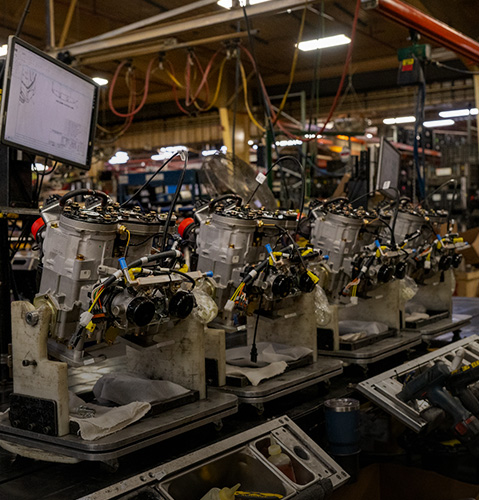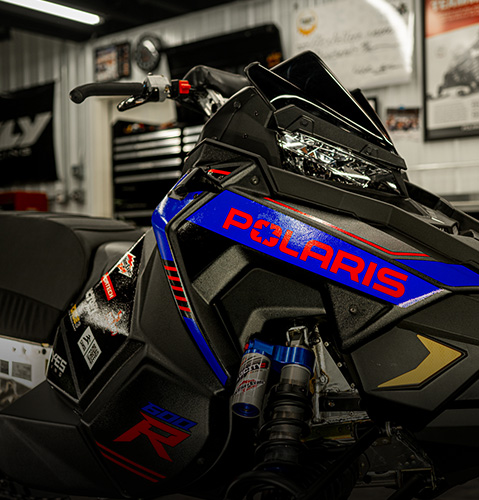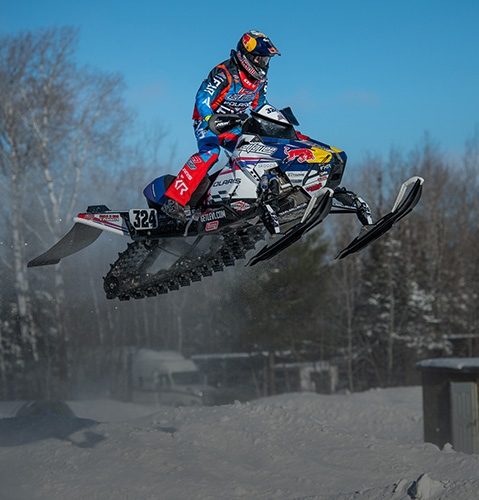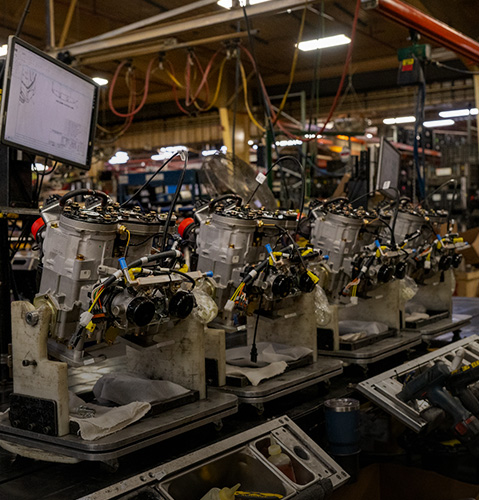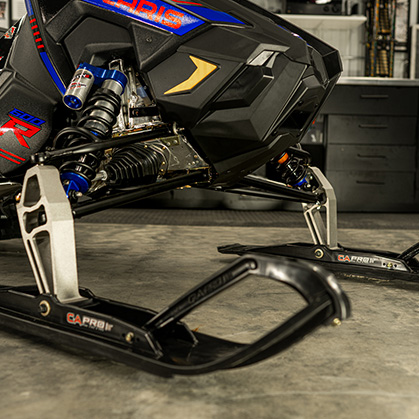 The 600R Race Sled, the inspiration for the Matryx, takes the racer first design to the next level. In addition to improved seat ergonomics, the spindles are taller and stronger. Improved durability and rider geometry help the sled corner and provide improved ground clearance so riders can push their sleds to the limit from start to finish.
CHAMPIONSHIP CALIBER SUSPENSION
Polaris Race Front Suspension and RX2 Rear Suspension bring leading durability and performance to the track. The high clearance IFS provides confident cornering. The RX2 rear suspension has a strong, lightweight long travel design to dominate the track. New for 2024 includes larger diameter chromoly construction with improved bushings and inserts as well as new steering rod-end for improved durability and strength. Also new this year are stiffer rate torsion springs for improved handling as the track gets rough.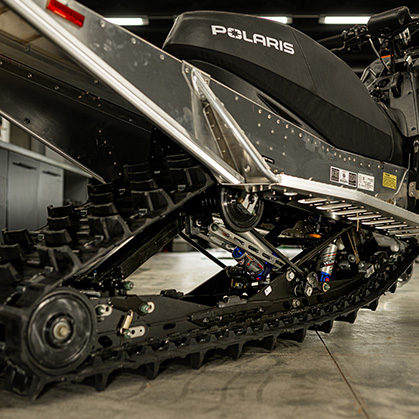 The 600R is a proven, championship winning platform. With a strong and lightweight tunnel, running boards, suspension and more, the 600R has been purpose built to stand up to the demands of racetracks across the snowbelt.
Polaris Racing Technology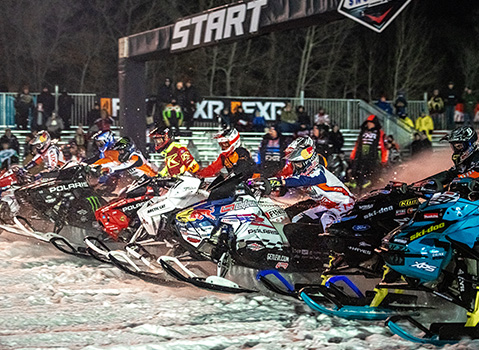 The Dragon holeshot system brings the exhaust pipe temperature and pressure to an optimal level with dynamic indicator lights on the gauge alerting the rider the system is ready. This syncs the rider and machine, giving the 600R the edge from the holeshot.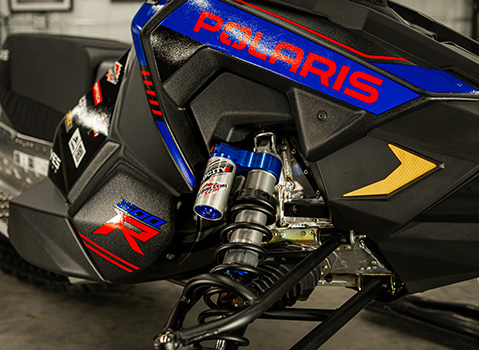 WALKER EVANS RACING VELOCITY SHOCKS
The ultra high performance Walker Evans Velocity shocks are bred for the race track. Through the position sensitive, tuned remote reservoir design, the Velocity shocks offer superior feel and response as well as more bottom out resistance for big hits. New for 2024, the proven 2" Walker Evans Racing Velocity shock now with external rebound adjustment to easily make quick changes at the track.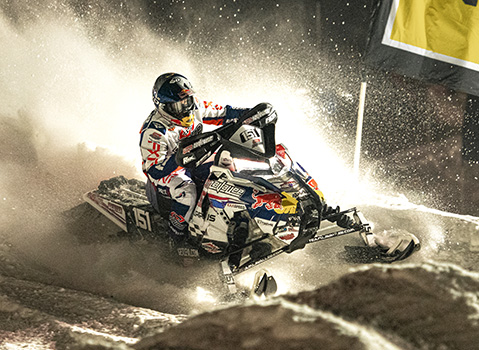 DRAGON HOLESHOT SYSTEM - SUSPENSION
The suspension holeshot system was upgraded in 2023 with a new coupling block, lightweight construction, and more adjustability to match the demanding style of each rider and race-leading durability from start to finish.