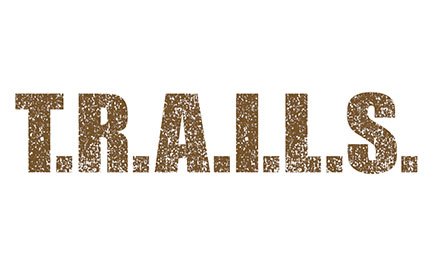 Polaris Donates More Than $135,000 to Off-Road and Snow Organizations through its Spring T.R.A.I.L.S. Grants
In total, Polaris has donated more than $3.1 million to ATV, off-road and snowmobiling organizations across the U.S. and Canada through its T.R.A.I.L.S. Program
Minneapolis, Minn. (April 20, 2023) – Today, Polaris Inc. (NYSE: PII), announced a donation of more than $135,000 to off-road (ORV), utility-terrain (UTV), all-terrain vehicles (ATV) and snowmobile organizations across the United States as a part of its ongoing T.R.A.I.L.S. Grant Program. As the global leader in powersports, Polaris is committed to promoting responsible riding practices and advancing stewardship initiatives that help protect and care for the outdoors. Awarded twice annually, the T.R.A.I.L.S. Grants Program furthers that commitment by supporting the efforts of nonprofit organizations in the development, improvement, and expansion of trails, and helps to educate riders on safe and responsible riding practices.
"The outdoors is foundational to experiencing our products, whether that's at work or at play. Our T.R.A.I.L.S. Grants Program allows us to support and help further the on-the-ground efforts of the local riding clubs as they work to help maintain and create enjoyable and safe riding experiences for all," said Steve Menneto, president of Polaris, Off Road. "These nonprofit organizations are comprised of volunteers who love to ride and serve as passionate stewards of the off-roading community, we are proud to recognize and aid in their ongoing dedication to the environment and responsible riding."
The 14 organizations that were awarded a Spring 2023 T.R.A.I.L.S. Grant received awards ranging from $5,000 to $10,000. The Spring 2023 T.R.A.I.L.S. Grant recipients are:
All American Heroes Foundation (Roy, Wash.)
Coalmont OHV Park Inc. (Coalmont, Tenn.)
Elkhart County 4-H ATV Club (Goshen, Ind.)
Elliot Lake ATV Club (Elliot Lake, ON, Can.)
Friends of the Flathead Snowmobile Association (Bigfork, Mont.)
High Fives Nonprofit Foundation (Truckee, Calif.)
Maryland Off-Highway Vehicle Alliance Inc. (Keedysville, Md.)
Mollyrockett Sportsman's Club (West Paris, Maine)
Nevada Offroad Association (Carson City, Nev.)
Penticton Sno-Trackers Snowmobile Club (Penticton, BC, Can.)
Pictou County Trails Association (Pictou, NS, Can.)
Pulaski-Boylston Snowmobile Club Inc. (Pulaski, N.Y.)
Washington Department of Natural Resources Olympic Region Recreation (Forks, Wash.)
Western Trails Conservancy LTD (Clayton, Idaho)
"We are the largest county in Washington State for outdoor recreational users – Cle Elum is a small community of 3,000 residents that explodes to more than 30,000 recreational users on the weekends," said Jason Homes, principle of Upper County Recreation Association and Spring 2022 T.R.A.I.L.S. Grant recipient. "The grant we received from Polaris along with support from The Nature Conservancy enabled us to complete critical maintenance on the Patrick Mine Road/Trail, which connects Ronald, Wash., to the Cle Elum Ridge Trail system. The grant-funded maintenance on the trail will also allow for groomer access to help preserve the trail well into the future."
Since its inception in 2006, the program has supported 360 ATV, off-road and snowmobiling organizations across the U.S. and Canada with more than $3.1 million in grants. The T.R.A.I.L.S. Grant Program focuses on two main objectives: promoting safe and responsible riding and supporting trail preservation and access. Organizations may use funds from the grant to increase and maintain land access through trail development, maintenance projects, safety and education initiatives and other projects.
For more information on the T.R.A.I.L.S. Grant Program and to apply for a grant, follow this link to the Polaris website: https://www.polaris.com/en-us/trails-application/.
About Polaris
As the global leader in powersports, Polaris Inc. (NYSE: PII) pioneers product breakthroughs and enriching experiences and services that have invited people to discover the joy of being outdoors since our founding in 1954. Polaris' high-quality product line-up includes the Polaris RANGER®, RZR® and Polaris GENERAL™ side-by-side off-road vehicles; Sportsman® all-terrain off-road vehicles; military and commercial off-road vehicles; snowmobiles; Indian Motorcycle® mid-size and heavyweight motorcycles; Slingshot® moto-roadsters; Aixam quadricycles; Goupil electric vehicles; and pontoon and deck boats, including industry-leading Bennington pontoons. Polaris enhances the riding experience with a robust portfolio of parts, garments, and accessories. Proudly headquartered in Minnesota, Polaris serves more than 100 countries across the globe. www.polaris.com
MEDIA CONTACT:
Erika Burke
Polaris
(763) 417-8673