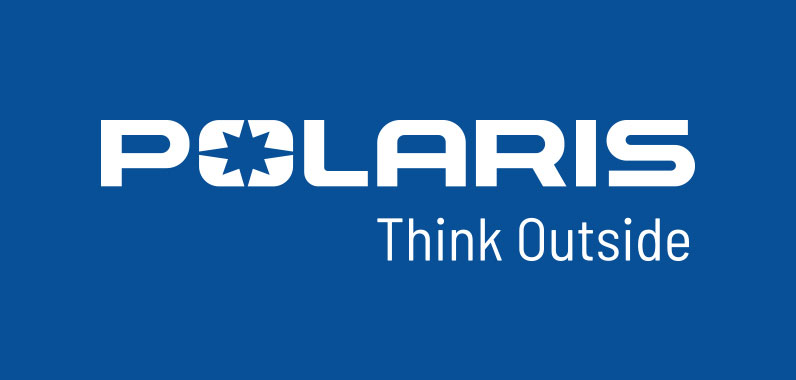 Polaris Snocross Racers Dominate with 1-2-3 Pro Open Sweep; Oval Racer Nick Van Strydonk Wins World Title
>
Minneapolis, MN (January 23, 2017) – Polaris snowmobile racers won on snow and ice this past weekend. Polaris snocross racers swept the top three spots at the AMSOIL Championship Series Pro Open final on Fri., Jan. 20, and Nick Van Strydonk won the Eagle River World Championship on Sun., Jan. 22, on the famed, half-mile, ice oval.
Snocross Racers Dominate in Deadwood
In Friday night's Pro Open snocross final in Deadwood, SD, Polaris racer Ross Martin (Judnick Motorsports) won for the first time this season. Kody Kamm (Hentges Racing) took second and Ryan Springer (Carlson Motorsports) finished third. Springer also reached the podium with a second-place finish on Sat. night. After eight of the season's 17 rounds of racing, Kamm is second in Pro Open points and Martin moved up to fifth with his win.
Polaris racers won both of the weekend's Pro Lite finals with Zak Mason (Team LaVallee, Loctite, Polaris, Red Bull) finishing first on Fri. and Evan Daudt (Daudt Racing) winning on Sat.
Polaris racer Elina Ohman (Davies Racing) won both Pro-Am Women's finals keeping her winning streak alive at all eight races this season.
Van Strydonk Wins Second World Title
Polaris Ice Oval Racer Nick Van Strydonk (T&N Racing) won the 54th annual Eagle River World Championship on Sun., giving the Tomahawk, Wis., racer two world titles in six years. He won as a 21-year-old in 2012, and led nearly start-to-finish to earn his second World Championship at age 26.
Beau Van Strydonk (T&N Racing), the champion's cousin, finished fourth on Sun. as five racers on Polaris-powered race sleds finished in the top nine. Jordan Wahl (Jimmy John's/Wahl Bros./Polaris Racing) finished sixth, Matt Ritchie (Ritchie Motorsports) was eighth and Joey Fjerstad (Felegy/Wahl/Polaris) was ninth.
Polaris snocross racer Andy Lieders (Roehl Transport/FXR) won the Pro Open Snocross World Championship outrunning the field on the snocross course built in the ice oval's infield.
About Polaris
Polaris Industries Inc. (NYSE: PII) is a global powersports leader that has been fueling the passion of riders, workers and outdoor enthusiasts for more than 60 years. With annual 2016 sales of $4.5 billion, Polaris' innovative, high-quality product line-up includes the RANGER®, RZR® and Polaris GENERAL™ side-by-side off-road vehicles; the Sportsman® and Polaris ACE® all-terrain off-road vehicles; Indian Motorcycle® midsize and heavyweight motorcycles; Slingshot® moto-roadsters; and Polaris RMK®, INDY®, Switchback® and RUSH® snowmobiles. Polaris enhances the riding experience with parts, garments and accessories, along with a growing aftermarket portfolio, including Transamerican Auto Parts. Polaris' presence in adjacent markets globally include military and commercial off-road vehicles, quadricycles, and electric vehicles. Proudly headquartered in Minnesota, Polaris serves more than 100 countries across the globe. Visit www.polaris.com for more information.