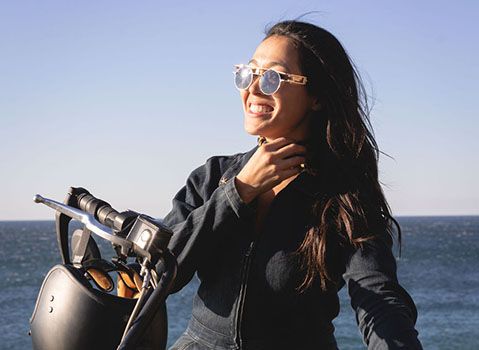 Carolina was raised in Miami, Florida, where she studied Theatre and Fine Arts. She grew up around the car scene so she quickly developed a love for cars and adrenaline. Her love for motorcycles started at a young age from watching "Motocrossed" and her passion for it was fueled when her family told her that motorcycles were dangerous and only for boys so to stay away from them.
Now in Los Angeles, CA, she is a SAG-AFTRA actress, model and stunt woman featured in shows and multiple commercials with years of experience in production in commercial, print and High Fashion from working at Milk Studios in Hollywood and big commercial production houses.
With a friendly, contagious personality you can usually catch her on local rides with The Litas or off in Malibu teaching new riders routes in the Canyons.