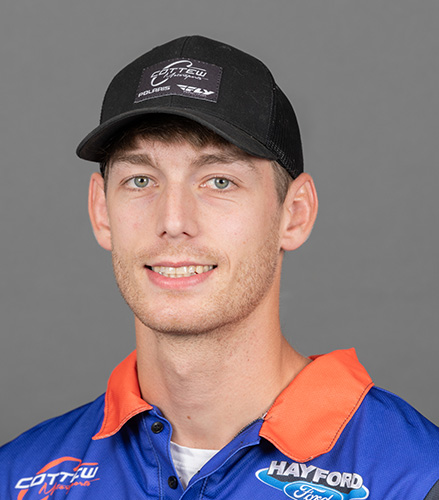 ISOC (International Series of Champions)
Hometown: Aitkin, MN
Started racing
Races Pro Class at the National Amsoil ISOC Series
I competed in my first snowmobile race when I was 5 years old. My dad got my brother and I involved in the sport because he raced when he was younger and actually won a Semi Pro championship on a Polaris.

Snocross has been a part of my whole life and has taught me many lessons about being a hard worker and always living life to the fullest, which I look forward to passing on to my daughter, Harper.

When I'm not racing or riding snowmobiles I enjoy working out, golfing, riding dirt bike, and being on the lake with friends and family.