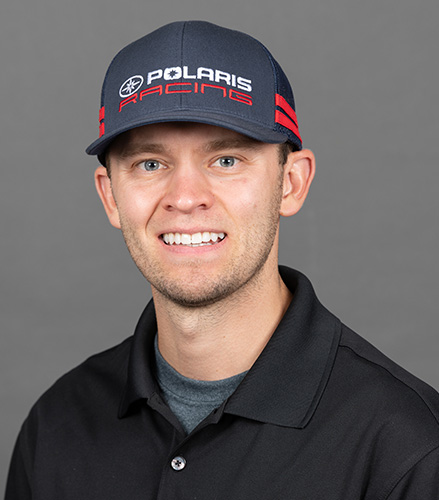 Hometown: Lodi, WI
Career Start: 2005
In 1989, Tom Olson was born the youngest of Don and Linda Olson. In his younger years growing up in Waunakee, WI Tom enjoyed trail riding snowmobiles, playing on the lake in summer months, competitive hockey, and just about anything to stay active.
In 2005 Tom began his snowmobile racing career aboard a Vintage 1973 Arctic Cat EXT 340 vintage racing in Northern Wisconsin. He raced several years in the Vintage Circuits eventually moving to the Formula 500 and Factory Stock 600 classes. Tom's major accomplishments include 2015 Eagle River Vintage Super Mod 340 Champ, 2016 Sport F500 World Champ, 2017 CPTC F500 & Super Mod 340 Winner, 2018 USSA F500 Points Champ and Grand Prix de Valcourt Winner to name a few.
With the retirement of Team Wahl drivers Dustin and Jordan we were looking for a rookie that might be interested in joining the Pro Champ class. Tom checked all the boxes with his experience, athletic abilities and demeanor. For the 2018-19 season Tom would drive his first year on a Pro Champ sled and was awarded USSA's Driver of the Year.
Tom's success continued with the addition of an FIII sled in the 2019-20 season, he won the 2020 Eagle River FIII Championship, Bonnechere Cup and was the Eagle River World Series winner in both the Pro Champ and FIII Classes.
In 2021, Tom secured Runner Up on this Pro Champ sled in the Eagle River World Championship final giving Team Wahl an impressive first and second place finish at this prestigious event.
In the real-world Tom is a Construction Project Manager for Madison, WI based J.H. Findorff & Son Inc. In the off-season Tom trains for and competes in Triathlons, Marathons, Ultramarathons, and Adventure Races across the country and when he actually relaxes he is an avid recreational water skier.