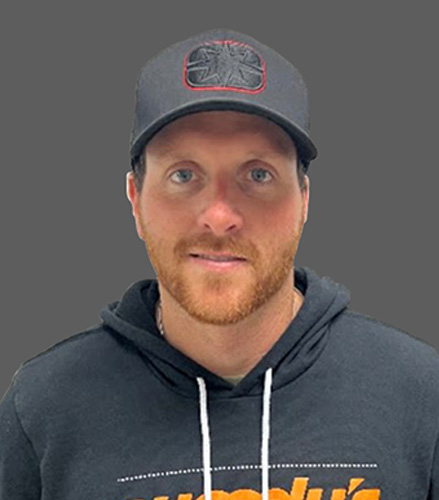 Hometown: Hubbard Lake, MI
Career Start: Winter 2018, 5 years
I got started snowmobiling at a young age through my parents. We always went as a family throughout upper and lower Michigan. Started racing snowmobiles later through a friend of mine that was part of a local team. I have always been in the racing atmosphere as I raced dirt bikes competitively my whole life. Once I got the chance to race sleds I was smiling ear to ear and couldn't get enough of it. I love the adrenaline rush and I love the speed and learning more every time I'm on the track to better myself. Racing goal of mine is to bring home a win at the Soo I-500 and MIRA points championship. Very thankful for my team and my fellow drivers at Hoos Racing and cannot thank all our Sponsors enough for all the help.
During the off season I stay busy spending time with family and friends, Hunting/whitetail management, fishing, riding dirt bikes, and not only thinking about but preparing for the upcoming race season.