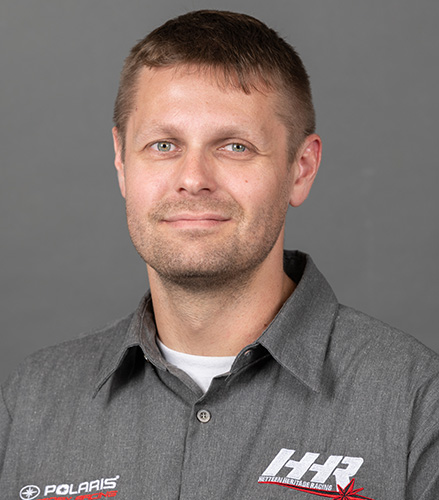 ISOC (International Series of Champions)
Hometown: Roseau, MN
Career Start: 2011
Race Circuit: Cor Powersports
Since day 1 my entire life has revolved around snowmobiles. My mother had me on a snowmobile just 9 months after being born and I haven't stopped riding since! At the young age of 2 I was piloting my own Kitty Cat around the yard getting stuck and running into trees. And by the time I was in 2nd grade, my dad put a wrench in his hand and started teaching me the mechanical side of the sport. Over the years I spent my days riding, crashing, and breaking snowmobiles and subsequently spent my nights in dad's shop fixing, modifying, and building new ones!

My love of working on and modifying snowmobiles led me to engineering school (Michigan Tech) in Michigan's snow-covered upper peninsula where I was able to ride my sled to campus, was a leader in the Clean Snowmobile Team, and a member of the awesome Sledheads snowmobile club where I met many lifelong friends.

After graduating, I got a full-time job with Polaris and found myself with free time - so I spent the winter following the Bunke Racing crew around the USCC circuit, helping with and learning everything I could. That was fun but I wanted to give it a try myself, so I went to Haydays and picked up a used '09 IQR and dove headfirst into racing! At my first race I met a girl racer, Jill, who I later proposed to at the I-500 finish line!

Now Jill and I have been married 5 years, we work at Polaris in Roseau, and we have 2 amazing daughters (Harlee 3yo, Henslee 18mo) that we get to share the joy of snowmobiles and powersports with!