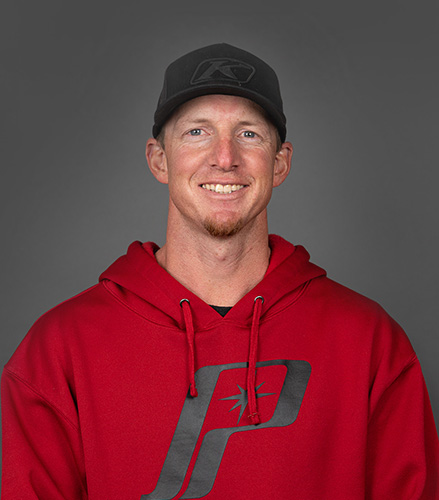 DOB: October 23rd, 1981
Hometown: South Fork, Colorado
Career Start: 2008
Matt was born and raised close to the awesome San Juan Mountains in southern Colorado. Snowmobiling has been a part of his family going back to the 60s when his grandpa owned a dealership. Matt grew up riding sleds from the 1970s until he was able to afford his first sled in 2001. Ever since then, his life has revolved around wanting to ride! Matt spent 15 years working as a potato farmer, which allowed for a lot of time to ride throughout the winter. In 2007, Matt connected with the Boondockers movie crew to show them around and started riding/filming with them the next winter; he even made a trip with Dan Gardiner to ride in Newfoundland (origin of Boondockers) back in 2013. Matt and his wife Jesse started Mountain Skillz with Matt Entz in 2012 focusing on instructional off-trail mountain riding and avalanche education for snowmobilers. They've put our heart and soul into their business and have been extremely fortunate to work with passionate snowmobilers from all over the world. Their clinic is based out of South Fork, Colorado and has expanded with a retail and online store as well as 'Baxterville Lodge' where most of their winter clients stay. Jesse and their daughters take care of everyone with meals and silly entertainment! In 2017 they began offering guided tours in the summer months with Polaris RZRs and Matt has recently started Mountain Skillz Excavating because he also loves playing in the dirt! Family is everything to Matt and his favorite days are spent on the mountain riding snowmobiles or dirt bikes with his wife and daughters!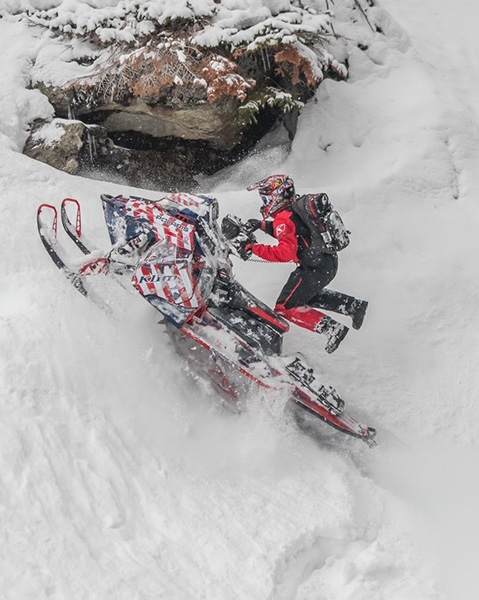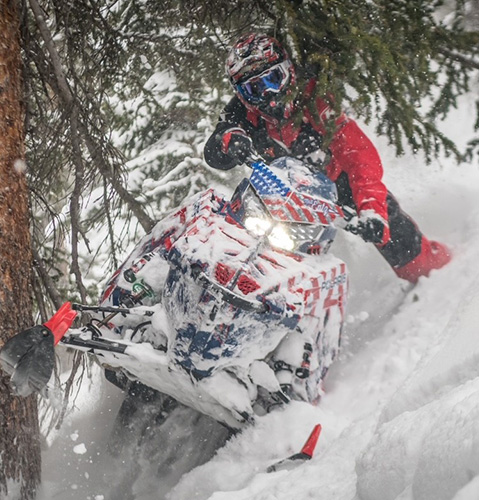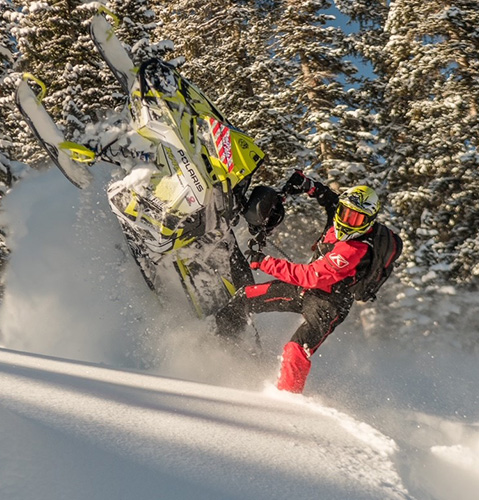 Quick Facts and Achievements
• Rides 120-150 Days / Year
• Rode in Boondockers Fims 2008-2016
• First Polaris in His Family was a 1992 Indy RXL 650 SKS
• Has 2 Daughters That Are Also Motorheads
• Loves Riding/Racing Dirt Bikes When There isn't Snow
• Favorite Drink is Hot Tea
• Started Mountain Skillz in 2012
• Cover Photo of Boondockers 6
• Klim Backcountry Team Member
"Today is a good day to learn!"
"Today is a good day to learn!"