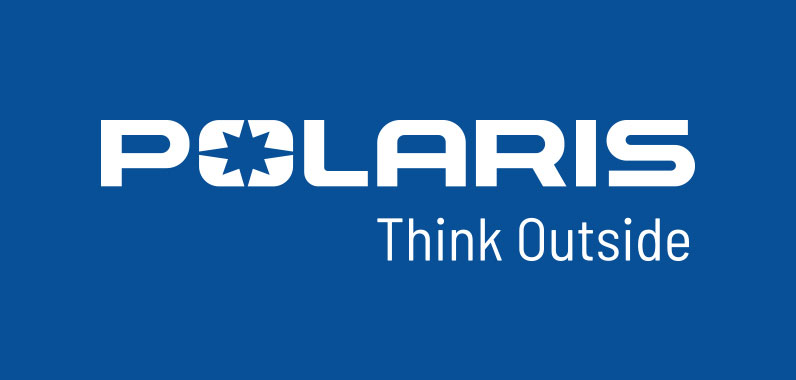 Polaris Rider Levi LaVallee Wins Two X Games Gold Medals, Daniel Bodin Wins One, Ross Martin Earns Snocross Silver
>
Polaris snocross racer and freestyle star Levi LaVallee won two gold medals, and extreme freestyle star Daniel Bodin won one at X Games Aspen 2013, Jan. 24-27. LaVallee won the first gold medal of the games in the Snowmobile Freestyle competition on Jan. 24, and he won the gold in Snowmobile Speed & Style the following day. Bodin won his gold medal for Snowmobile Best Trick on Jan. 27.
Polaris snocross racer Ross Martin earned a silver medal in X Games Snocross, and Polaris freestyle rider Justin Hoyer earned the bronze in Snowmobile Freestyle.
The entire Polaris community of riders and racers is paying tribute to Caleb Moore, an X Games freestyle competitor and former medalist who died Jan. 31 as the result of injuries suffered during Snowmobile Freestyle competition on Jan. 24. He was 25. The young Texan was an exceptional off-road vehicle (ORV) racer and freestyler who in recent years won four medals in X Games Snowmobile Freestyle aboard Polaris snowmobiles. His brother Colten, also an ORV rider and X Games snowmobile competitor, was also injured during the freestyle competition.
LaVallee Boosts Medal Count
LaVallee, one of the biggest stars in X Games history, returned to the event after a two-year hiatus and won the eighth and ninth medals of his career with his back-to-back victories. He cleanly landed four big-air backflips during his final run to win the gold medal in Snowmobile Freestyle, and he demonstrated his racing and freestyle skills the next night to win the Snowmobile Speed & Style gold.
"Gold!" LaVallee Tweeted after winning the Snowmobile Freestyle gold medal, which he also won two years ago. LaVallee finished with 89 points to win by .34 of a point. "I'm happy I put down a solid run and came out on top to win gold again. It's like, 'Pinch me! Is this for real?'"
LaVallee, who co-owns the Team LaVallee snocross racing team, is the only athlete to have competed in every X Games snowmobile competition discipline. He has won nine X Games medals, was named Top Athlete of Winter X Games 2008, and was recently named one of the 50 Most Influential People in Action Sports on the ESPN X Games website.
LaVallee was scheduled to compete in Snocross and Snowmobile Best Trick, but withdrew after sustaining a torn back muscle in snocross practice.
Bodin Soars to Gold Medal
Daniel Bodin, a Swedish rider who holds the world record for longest snowmobile back flip, is known for the extreme height and distance of his freestyle jumps. He used one of his trademark long flips to win the gold in Snowmobile Best Trick. Bodin was the only competitor to use the ramps that were 100 feet apart, and the extreme hang time achieved as he covered the extra 25 feet helped him win the event one year after he broke his neck in a freestyle crash.
"It was my day today," Bodin said after winning the gold medal. "I think it was just focus. Go out there like it was just practice and have fun. That's what it's all about. If you're too stressed, too nervous, it doesn't work, not for me. Can't even describe how much this means. Twelve months since I broke my neck and now back on top of the box!"
Martin Takes Silver
Ross Martin (Judnick Motorsports) finished second in snocross to earn the silver medal as seven Polaris racers finished in the top 12. "It was one of those days," Martin said of the X Games final. "I gave it my all, but I ended up with second."
Polaris racer Kody Kamm (Hentges Racing) finished sixth, Jake Scott (Team LaVallee) was seventh, Justin Broberg (Hentges Racing) was ninth, Johan Lidman (Carlson Motorsports) was 10th, Colby Crapo (Leighton Motorsports) was 11th and Bobby LePage (Cottew Motorsports) was 12th.
Paul Thacker in Adaptive Snocross
Legendary Polaris backcountry rider and freestyler Paul Thacker competed in Adaptive Snocross at the X Games. Thacker, who was seriously injured during a November 2010 practice session, is a paraplegic. He competed at the X Games on a Polaris snowmobile equipped with a special seat mounted on a suspension with FOX Shox. In the Adaptive Snocross final, Thacker and another racer made contact while battling for the holeshot and both riders tipped over. Thacker got restarted and finished sixth.