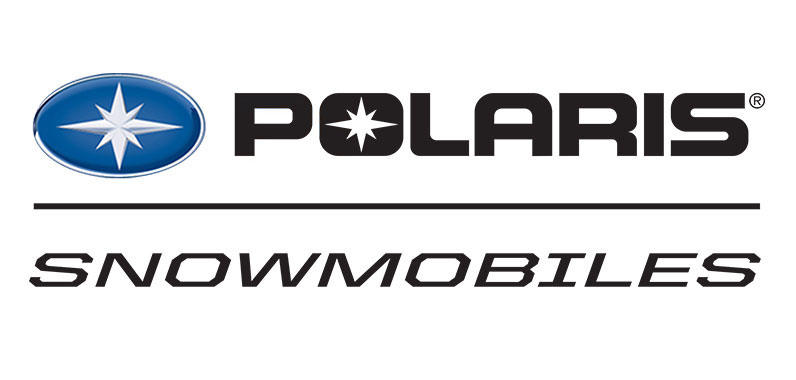 2017 Polaris® Snowmobiles Feature Industry-Leading Innovation, Ultimate Performance & More Models Built on the Patented AXYS® Chassis
>
Minneapolis, MN (March 1, 2016) – Polaris Industries Inc. (NYSE: PII) introduced the 2017 Polaris snowmobile lineup February 29th in Sandy, Utah. The 2017 line-up features industry-leading innovation and ultimate performance from an expanded selection of models built on the patented AXYS® Chassis to suit every type of rider's performance demands and riding style. New models in the 2017 Polaris lineup include:
800 and 600 Switchback® Assault® 144, and 600 Switchback SP 144 for Crossover riders
A limited-edition 800 PRO-RMK® 174 3" LE and 600 RMK 144 for Deep Snow riders
600 Voyageur® 144 for sport utility riders
And the limited edition, race-ready 600 and 800 RUSH® XCR LE models.
Riders can learn more about the 2017 Polaris snowmobiles at www.TerrainDomination.com, where they can also build their ultimate SnowCheck Select sled to be customized from the factory.
RMK: THE MOUNTAIN LEADER
Polaris mountain sleds are the definitive choice among Deep Snow riders as well as the top professional hillclimbers and backcountry experts. Deep Snow models built on the AXYS Chassis are the industry's lightest, strongest, and most flickable. The superior AXYS platform and powerful, quick-revving Cleanfire® engines provide instantaneous lift so the sleds get on top of the snow and riders experience rider-balanced control and immediate response.
There's a 2017 Polaris Deep Snow model for every mountain rider, including:
800 PRO-RMK 155: The most agile mountain sled, it excels in the tightest trees and on the steepest slopes, and is the industry's lightest mountain sled at 408 lbs.
800 PRO-RMK 163: Delivers outstanding flotation in trees and on sidehills.
800 SKS 155: This versatile model provides outstanding performance in powder and on trails.
800 RMK® Assault® 155: This backcountry original is at home on cliffs and jumps.
Plus, the Deep Snow lineup is enhanced for 2017 with the addition of two purpose-built new models and three new limited edition models:
800 PRO-RMK 174 3" LE, a premium, limited-edition sled that is the industry's ultimate 174"-track model, a sled purpose-built for climbing and flotation in the deepest powder.
600 RMK 144, which is built on the new AXYS 144 Chassis and has an impressive list of standard features that make this sled an outstanding value.
800 PRO-RMK® 155 LE and 800 PRO-RMK 163 LE, limited-edition models with a special Titanium appearance package, colored components for full-on custom style, integrated cargo solutions, Walker Evans® Piggyback Clicker shocks, and the Polaris® Interactive Digital Display (PIDD).
SWITCHBACK®: THE ULTIMATE CROSSOVER SLEDS
Switchback® models are the choice of on or off trail crossover riders who demand outstanding, versatile performance.
Three new 2017 50/50 crossover models are built on the new AXYS® 144 Chassis, which features the new IGX (Ideal Geometry Xover) 144 Rear Suspension, new PowderTrac™ Hybrid Running Boards, proven Cleanfire® engines, the new Polaris MessageCenter gauge with a larger LCD screen, and more. These new models are the:
800 Switchback® Assault® 144
600 Switchback® Assault® 144
600 Switchback® SP 144
The Switchback® Assault® 144 models are the original, ultimate high-performance crossover sleds. They are lightweight yet extremely strong, feature outstanding acceleration, and have the ride, handling, and agility riders need to explore the backcountry. Plus, they have confidence-inspiring superior handling on the trails leading to the deeper snow.
The 600 Switchback SP 144 is a versatile 50/50 crossover model with outstanding trail and off-trail performance and features including the all new AXYS 144 Platform, along with FOX® shocks, the proven 600 Cleanfire® Engine, and the Cobra 1.35" track, all making this sled an outstanding value for crossover riders.
The Switchback lineup also includes the powerful, versatile 600 and 800 Switchback PRO-S, the 800 Switchback PRO-X, and the 600 and 800 Switchback Adventure models.
RUSH®: THE ULTIMATE PERFORMANCE TRAIL LEADERS
Polaris RUSH models are the sharpest handling, quickest accelerating sleds on the trails. They ride on the AXYS platform, which provides rider balanced control, unrivaled acceleration, and rider centric comfort.
The 600 and 800 RUSH PRO-S models are for riders who set the pace on every run down the trail, and the 800 RUSH PRO-X is for performance riders who crave ditch-banging and powering across rough terrain.
Polaris racing continues to inspire and influence innovation and design, which is showcased in two limited-edition, race-ready 2017 RUSH models, the 600 and 800 RUSH XCR LE. Along with classic, race-inspired paint, graphics, and decals, these XCR LE models feature premium Walker Evans® shocks and race-ready components that deliver ultimate durability, strength and performance. Several of these high-performance components will also be available as Polaris Engineered Accessories for RUSH and Switchback models.
INDY® MODELS: DELIVERING PERFORMANCE & FUN
The most legendary name in snowmobile history – Polaris® INDY® – is featured on a broad selection of 2017 Polaris models, including INDY performance sleds and INDY Adventure models that are at home on- and off-trail.
INDY performance models provide the best blend of trail performance and pure fun. Built on the proven PRO-RIDE® Chassis, the 600 INDY SP delivers sporty trail performance, as does the 600 INDY and the 550 INDY, which is available with a 121" or 144" track.
The 550 INDY Adventure is the do-it-all sled, available with a 144" or 155" track, and it features the Polaris-exclusive Adventure Cargo Rack, which let one or two riders pack everything needed for a days-long adventure trip. The 550 INDY LXT is a versatile touring model that delivers a smooth ride and easy handling on the trail. Standard on all MY17 models, except WideTrak and Youth 120 models, is the new Polaris MessageCenter gauge with a larger LCD screen.
RECREATIONAL-UTILITY: NEW MODEL ON AXYS CHASSIS
Versatile Polaris recreational-utility models are engineered and equipped for riders who ride for work and play.
The 2017 lineup features the all-new 600 Voyageur 144, which is built on the AXYS® platform and is the segment's most agile 50/50 sport utility sled. It offers excellent off-trail agility, and confidence-inspiring, rider balanced control on the trail. Along with the new IGX 144 Rear Suspension, it has a rear cargo rack, underseat storage, and tow hitch.
For riders whose work requires the ultimate in professional-grade versatility, Polaris offers the 600 IQ® WideTrak and the 550 WideTrak LX.
POLARIS ENGINEERED® APPAREL & ACCESSORIES
Polaris riders can optimize the comfort, convenience, performance, and style of their snowmobiles with Polaris Engineered® Accessories and Apparel. The accessories are developed along with the sleds, so they install easily, feature integrated fit, and deliver outstanding performance.
There are dozens of new 2017 accessories, and they are available for every AXYS® platform so RMK, RUSH, Switchback, and Switchback Assault riders can make their sleds truly their own. Riders have more customizing options than ever with the expanded color choices of new accessories such as the Elite Pro Front Bumper and Painted Hood and Side Panels.
Polaris Engineered Apparel provides riders with dialed-in performance, new modern style, and excellent value. The riding gear provides protection, comfort, and style, while the leisurewear collection lets riders celebrate their favorite brand and their personal style. For 2017, the apparel collection features 69 all-new items, including 19 new Men's jackets and new 21 Lifestyle leisurewear items.
About Polaris
Polaris Industries Inc. (NYSE: PII) is a global powersports leader with annual 2015 sales of $4.7 billion. Polaris fuels the passion of riders, workers and outdoor enthusiasts with our RANGER®, RZR® and POLARIS GENERAL™ side-by-side off-road vehicles; our SPORTSMAN® and POLARIS ACE® all-terrain off-road vehicles; VICTORY® and INDIAN MOTORCYCLE® midsize and heavyweight motorcycles; SLINGSHOT® moto-roadsters; and Polaris RMK®, INDY®, SWITCHBACK® and RUSH® snowmobiles. Polaris enhances the riding experience with parts, garments and accessories sold under multiple recognizable brands, and has a growing presence in adjacent markets globally with products including military and commercial off-road vehicles, quadricycles, and electric vehicles.