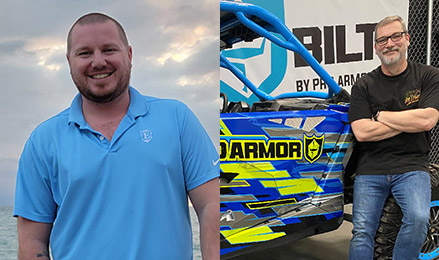 People Behind Polaris- Spotlight on Manufacturing
>
October is National Manufacturing Month. As part of our celebration, we are highlighting members from across Polaris' manufacturing teams for this month's edition of People Behind Polaris. We sat down with several employees in our manufacturing business to learn more about their experiences.
Steve M.
Steve began his tenure with Polaris in September 1993. Throughout his career, he has demonstrated dedication and passion for surpassing quality standards, which has enabled Steve to climb the ranks. Today, he is the senior production supervisor at the Osceola, WI, plant.
Steve, what makes working for Polaris special?
There are two things that make working at Polaris special. We make the most exhilarating, best looking, best riding, and fun to ride vehicles! Every time I ride one of our vehicles, I smile and feel a sense of accomplishment for being a part of making them. Secondly, it is the people that I work with. Without the team, we could not possibly achieve the product. Polaris employees are dedicated and hard-working individuals, who strive daily to deliver success. I've always viewed Osceola as, we are the "heartbeat of the vehicle", without an engine we don't have a vehicle.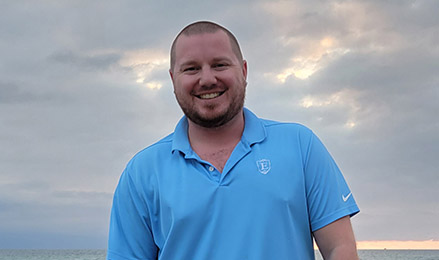 Cody H.
Cody recently celebrated his first anniversary of service. He joined the Polaris team in October 2022. As a die-cast group lead at the Monticello, Minnesota facility, Cody helps produce engine component parts.
Cody, can you tell us more about your role?
My role touches on several parts of the casting process. At the start of the process, I set up and changeover the machines. Throughout die casting, I am continuously looking to see what improvements can be made to make the process more efficient, troubleshooting any issues that arise, and maintaining the machines to keep things running smoothly. Once the parts are made, it is my responsibility to check the quality of the parts to ensure they meet our standards.
Mike D.
In November, Mike will celebrate nine years of service for Polaris. As an operations manager for the Corona, CA facility, Mike wears many hats. His tasks involve managing manufacturing, warehousing, and custom vehicle upfit (Pro Bilt) operations at the Pro Armor Facility.
Mike, how do you THINK OUTSIDE?
At work, we are constantly looking for ways to leverage our agility to benefit not only our brands but broader Polaris. We like to identify where our unique capabilities can fill gaps. At play, I love the outdoors. I'm an avid hiker and I enjoy exploring our national parks. My goal is to visit them all. Living in Southern California I'm just a short drive from the mountains, the ocean, and the desert including several world-class desert riding locations.